The AOVO BOGIST C1 PRO electric scooter has a powerful, long-lasting motor and includes a harness for easy transportation to and from work. If you're looking for an electric vehicle to get a ride and can't bear to wait for a bus or subway, check out the great AOVO Bogist C1 Pro electric scooter.
One of the most powerful electric scooters is AOVO's BOGIST C1 PRO. If you want to achieve top speed, the 600W electric motor is equipped. A high-capacity battery can extend the vehicle's travel range to 40-45 kilometers when used in certain conditions. This scooter was designed to get you where you need to go quickly, comfortably, and most importantly, safely, whether you're going to work or going out on the town.
In addition to self-balancing scooters and household goods, it is the best item for the outdoors. In the spirit of groundhogs, Bogist created this brand and hoped that the riding experience for AOVO BOGIST electric scooters would be a carefree and happy one.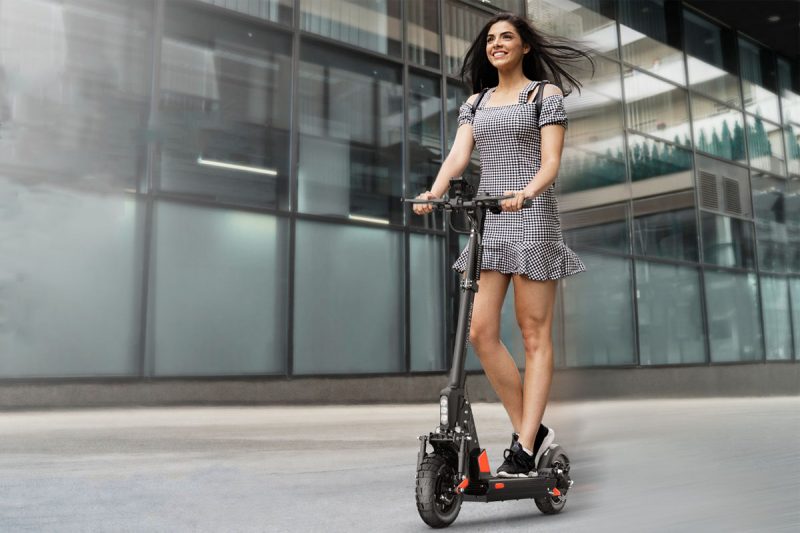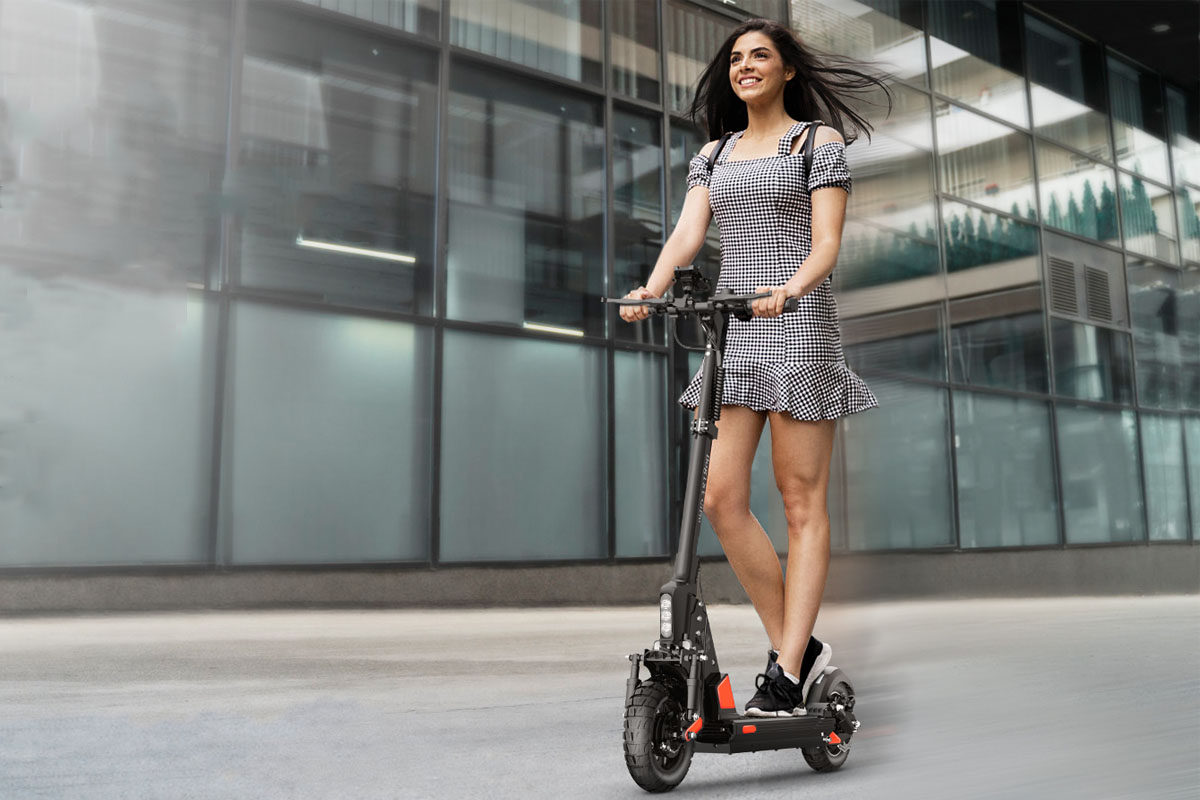 Performance
There is a 48V, 500W brushless motor in the AOVO BOGIST C1 Pro electric scooter, allowing 45KM/H speeds. Changing the speed mode is an option if you feel the current speed is too fast. In addition to three-speed settings, the electric scooter can reach a maximum speed of 25 kilometers per hour, 35 kilometers per hour, and 45 kilometers per hour. The 15-degree gradient isn't an issue for the scooter, either.
Design and Build Quality
The AOVO Bogist C1 Pro is made from high-quality materials to ensure that it will not be damaged or crumble under normal use. It can handle rainy and dry weather, and it's not afraid to go across various terrain. The C1 Pro has a high-quality drum and electronic brake for safety and control.
Electric scooters stop quickly and easily with a little pull of the brake handles. The C1 Pro is equipped with air-filled and solid (honeycomb) tires to provide a smooth and puncture-free ride.
When you see it, you'll detect that the wheels, pole up front, and LED headlight all look "large." For these, we may think that the scooter's structure will be more complex. For those who don't want to stand for their entire trip on the electric scooter, the manufacturer includes a seat that can be easily mounted on the pedals. A spring shock absorber is located under the saddle, and the saddle height can be adjusted to accommodate different riders.
Wheels and Tyre
The scooter appears larger because of its 10-inch wheels, as previously mentioned. While the back wheel is non-inflatable, the front wheel is. Maximal comfort is ensured with a large wheel with an anti-slip thread, even on difficult or bumpy roads.
LCD Display and Light System
The LCD on the C1 Pro electric scooter is a nice feature. The battery capacity, speed, range, and headlight status are displayed. The headlight, which has three lamp beads and is mounted above the front fork, provides illumination (most of the electric scooter has a headlight installed near the front bar). If you are riding the scooter at night, the powerful headlight will illuminate the road and make it safer to ride.
Brake and shock absorption
E-ABS anti-lock brake and multi-hole disc brake systems are included in the AOVO BOGIST C1 PRO electric scooter's standard equipment package. The dual brake system reduces the length of the braking system, making riding safer overall.
Extra Features
Efficient Personal Mobility
The AOVO Bogist C1 PRO is propelled by a single 500W engine installed on the vehicle's back wheel. This little device has the power to drive you at 28 mph across city streets and travel 25 miles on a single charge. It is compact and lightweight, making it easy to transport. This scooter is ideal for persons who want to travel short distances quickly and efficiently to save time.
Optimized Suspension for Quality Ride
The C1 PRO has been designed to be a high-performance machine from the bottom up. It provides a comfortable ride because of its exceptional suspension, making it a delight to drive on any road. This urban electric scooter is, in reality, the pinnacle of efficiency and performance!
Perfect Everyday Commuter
Excellent riding quality and speed make up the AOVO BOGIST C1 PRO's package. It has enough power to transport you pleasantly and safely close the house.
Stop on a Dime
This C1 PRO is equipped with brakes on both the front and rear tires, allowing it to stop quickly. Furthermore, with its 10-inch tires, it has the best grip on the road of any other e-scooter. This means that you may enjoy its incredible strength without worrying about your safety!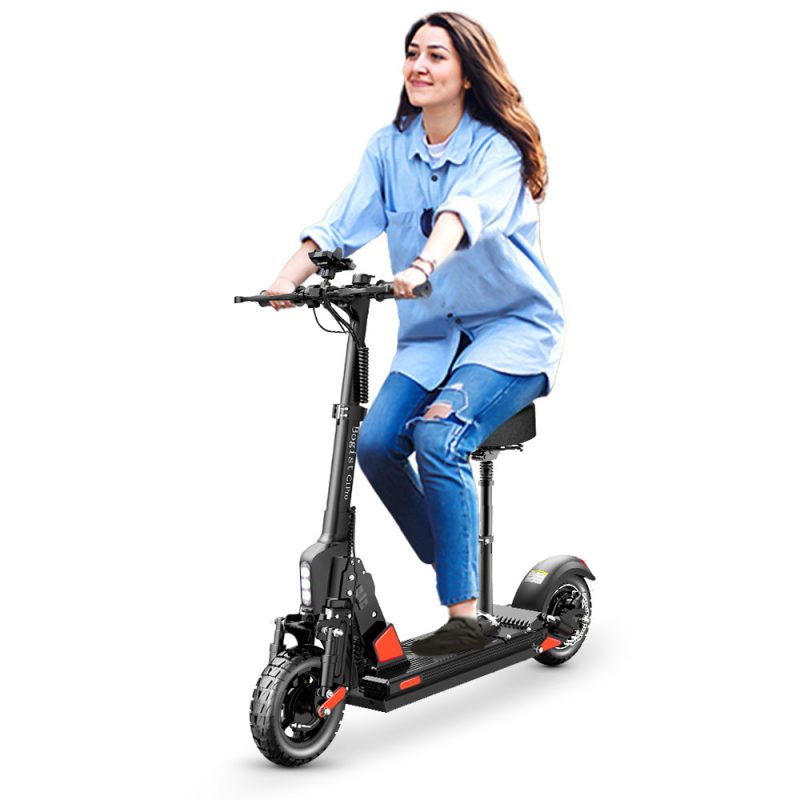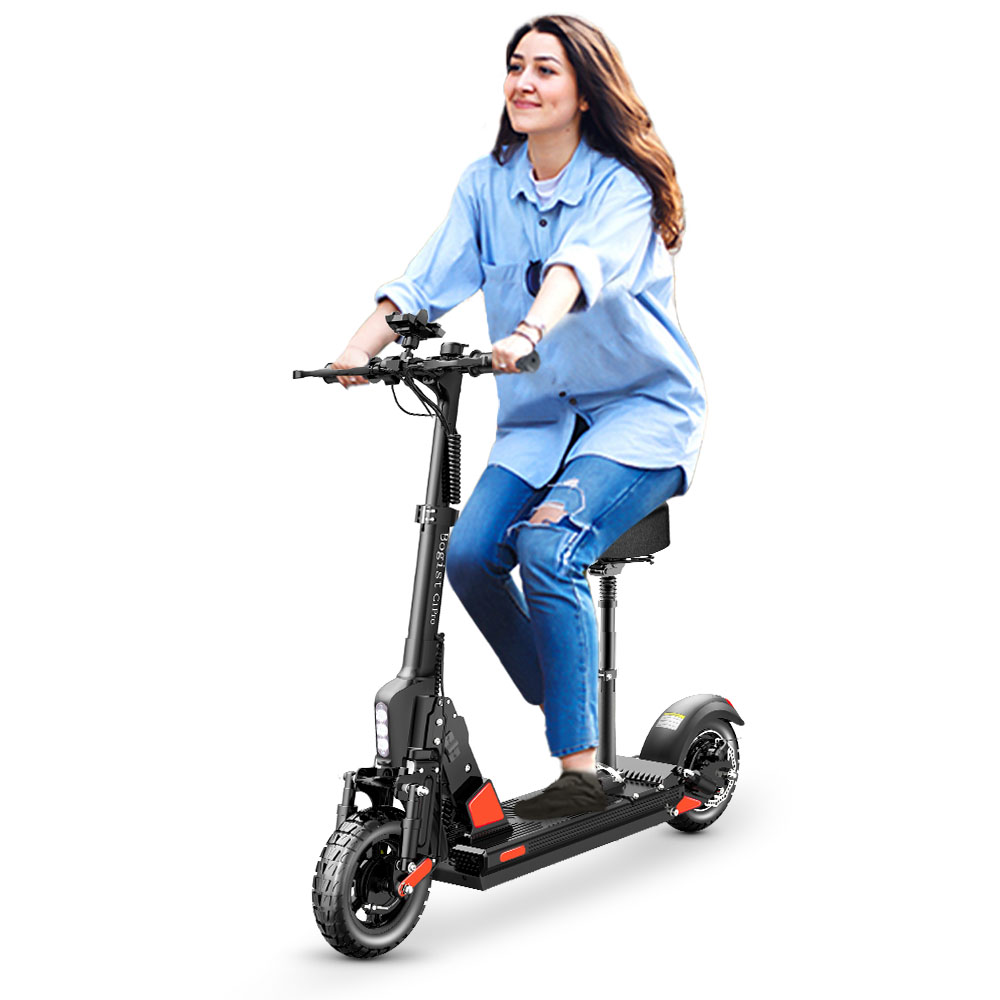 Portability at its Finest
It's light and portable, and it's simple to store. It is the most practical choice for persons who have to move around town regularly in terms of personal mobility.
Warranty
Warranty coverage is provided for the AOVO BOGIST C1 Pro for 180 days. So you can get it replaced or fixed if there is a problem or fault.
Conclusion
The AOVO BOGIST C1 PRO Folding Electric Scooter achieves a remarkable balance of specifications. While not particularly inexpensive, it can be a suitable alternative for individuals who want quality and power at a reasonable price. It is available for purchase from AOVO for € 599.99 – € 639.99 in their Flash Sale, and it can be transported anywhere in Europe, including the United Kingdom.
For professionals, the Bogost Electric Scooters and the AOVO BOGIST C1 Pro, which AOVO recently released, a global innovator in light electric vehicles, raise the bar on last-mile transportation to a new level. On its official website, AOVOstore displays both of these products.
BOGIST of AOVO is the gold standard for a new generation of goods specifically intended for today's mobile professionals in the mobile professional market. Products like this provide a one-of-a-kind combination of security and safety and professional-quality components and innovation where it counts the most.
Powered by Aovostore.com.