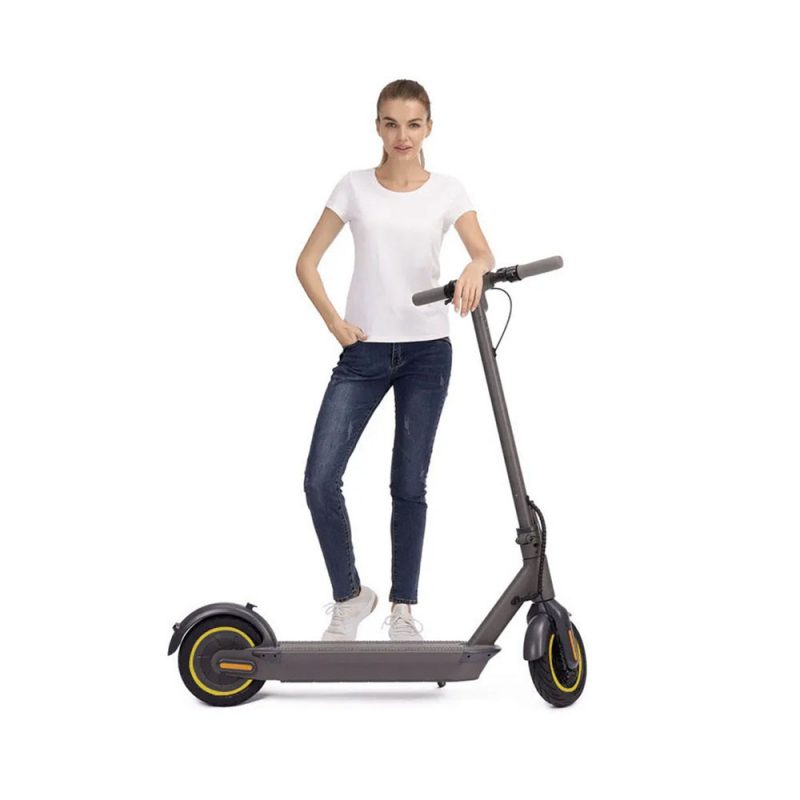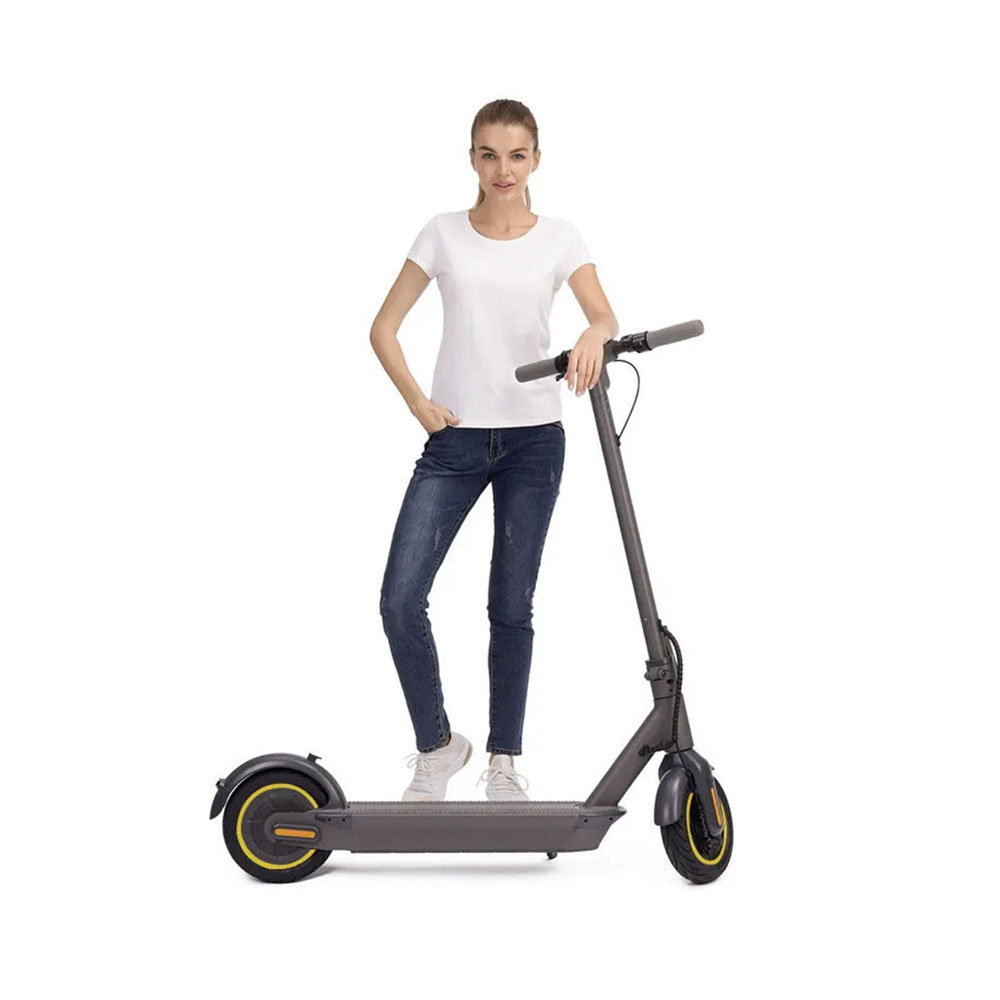 AOVO®MAX: 500W motor power, 35km/h max speed, 15.6Ah capacity, 50~60 km mileage range, with AOVO MAX APP RC control security lock, AOVO®MAX is the flagship electric scooter co-created by AOVO and BOGIST, We always pay attention to product quality and after-sales service, and are committed to making every user assured and satisfied to purchase our products. AOVO®MAX is one of AOVO Store's best-performing products. It is exported to the United States, Canada, European Union countries and the United Kingdom. It has a good brand reputation and influence
36V, 15.6Ah battery, 500W great power, makes speed easy to 35km/h, powerful slope climbing capability
60 km max mileage, beautiful design, super long mileage electric scooter
AOVO®MAX is the perfect combination design and performance, it is unique but sophisticated electric scooter, 500W motor makes it 35km/h easily
After rigorous testing by AOVO engineers and many AOVO official cooperation influencers, the 15Ah battery makes it indeed run 60km, and super low sales-after rate.
Intelligent remote control lock to ensure that you can use AOVO®MAX electric scooter conveniently and safely anywhere, any place. Note that it is with AOVO official RC APP
AOVO®MAX Performance Introduction
high power supply and closely monitors the battery status with multiple protection mechanisms to ensure the battery safety and to notify you for any battery alerts when needed.
The urban mobility revolution is here. Featuring the longest mileage from AOVO
robust tires and a body made for all terrains, yet still offered at the most attractive price, the AOVO MAX is here to spark a change. The AOVO MAX is ideal for all kinds of riders, terrains, and journeys.
Shock absorption, non-pneumatic, puncture proof tire
Built-in super damping system, front wheel, rear wheel damping, floor damping, and seat damping, even if driving on a very uneven road, you will still not feel bumpy
The cell is made of high temperature resistant materials, and the design is simplified and beautiful
Innovative elegent design, and triple shock absorption effect, let users not only feel comfortable when riding, but also feel truly practical
Smart Battery Security System
With 15.6Ah high-quality  big capacity lithium batteries, With Smart Battery Security System, at least 500 times charge and uncharge, makes life longer last
Short Circuit Protection,Overcurrent Protection,Two-way Charging Protection, Two-way Discharging Protection, Temperature Protection,Automatic Under-voltage Sleep
AOVO MAX comes with a one-step folding system that makes it the ultimate electric scooter for people who are always on the go.  The built-in charger lets you recharge it easily when you're on the go without having to carry along a bulky charging device.
Current overload protection and intelligent temperature controller make the AOVO®MAX electric scooter safer, energy-saving and comfortable to ride
AOVO®MAX Tire introduction: Non-pneumatic, inner tires: honeycomb shock-absorbing, puncture proof and explosion proof
AOVO®MAX uses brushless motor, Perfect fit for safety batteries: built-in sealant, which can effectively prevent safety accidents caused by battery and air release, so it can be released for riding
AOVO provide a coupon for AOVO®MAX, up to 20 EUR off, coupon code: AOVO20
Leave message to get AOVO®MAX wholesale inquiry quote sheet
Contact source factory, whatsapp: +8618576634431