Due to the low environmental impact, simple operation, cost-effective, and rising popularity, electric scooters are rapidly gaining ground in metropolitan areas. One electric scooter brand that has been more popular recently is AOVO. Recently, AOVO specialized in developing an electric scooter for commuting and going to school. This electric scooter's sleek look and strong engine are only the beginning.
BOGIST is an AOVO sub-brand. Today I introduce an electric scooter that specializes in commuting or going to school: AOVO Bogist C1 Pro, it free shipping UK and Europe wide, 4~8 days delivery. Several additional benefits to the AOVO Electric Scooter make it an excellent option for regular commutes. The scooter has an internal LCD screen that displays pertinent data such as your current speed, remaining battery life, and more.
The pluses of using AOVO Bogist C1 Pro electric scooter:
Using an AOVO Bogist C1 Pro electric scooter as a mode of transportation provides convenience and has positive effects on one's security, health, mental state, and short travel cost. The advantages of using an electric scooter will be discussed in this article.
Become more physically stable, 3 shock absorption point, Off-road expert
Maintaining your equilibrium in everyday life is essential for getting about and doing a wide range of tasks, and it's not just about standing still when pushed. Keep your scooter posture correct at all times. AOVO Bogist C1 Pro enhanced shock absorption function on 3 points, comfortable riding.
Save the Earth with your aid, super long distance but environmental friendly
The AOVO electric scooter has 48V, 13.6Ah battery, makes sure it can reach super long range, Choosing an electric scooter as your mode of transportation over other options benefits the environment in many ways. You can go about on an electric scooter without worrying about polluting the environment.
In addition to the environmental benefits already discussed, you'll also be lowering the city's overall noise level and making your own life better in the process.
Lifts your spirits, 500W rate power, 850W max power, easy climbing slope
25 degree slope? Yes, it can climb it easily! rate power: 500W, max power: 850W, AOVO BOGIST C1 Pro is born for practical commuting and off-roading! Did you know that the human brain ranks the feeling of gliding as one of its most pleasurable? In addition, try to complete your daily drive outside since doing so may have a calming effect on your body and mind. Riding a scooter makes most individuals happier since they get to take in the sights, which is reflected in their expressions.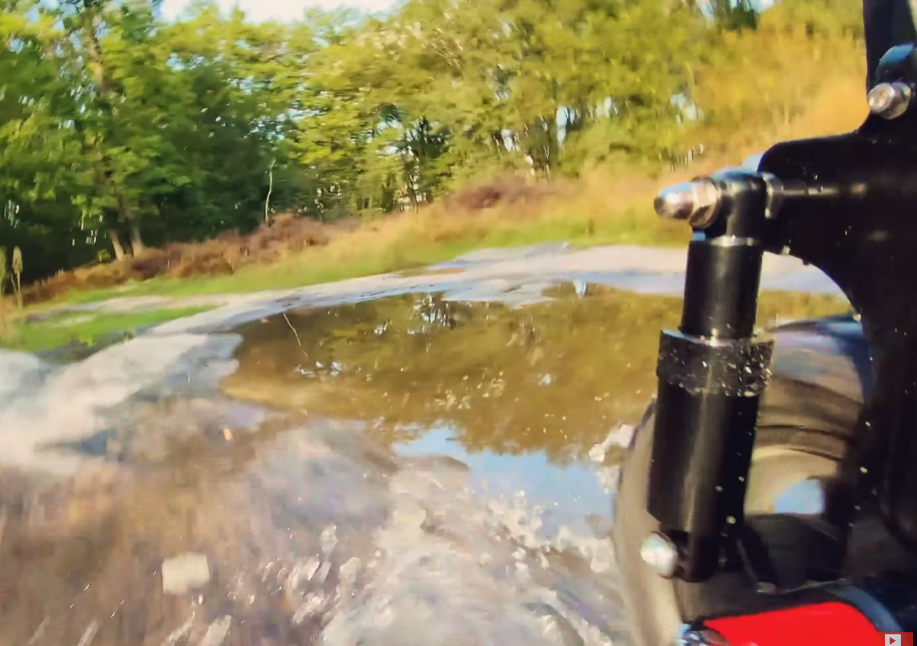 Amend your way of life – AOVO Bogist C1 Pro take you anywhere
AOVO Bogist C1 Pro waterproof is IP64. Make sure it can take you to anywhere, How exactly will the electric scooter assist you in leading a better life? The reason is apparent: getting about when and where you like without waiting for a bus or the subway when you have transportation.
Not only does this provide you with more freedom of movement, but it also aids in avoiding frustrating traffic situations.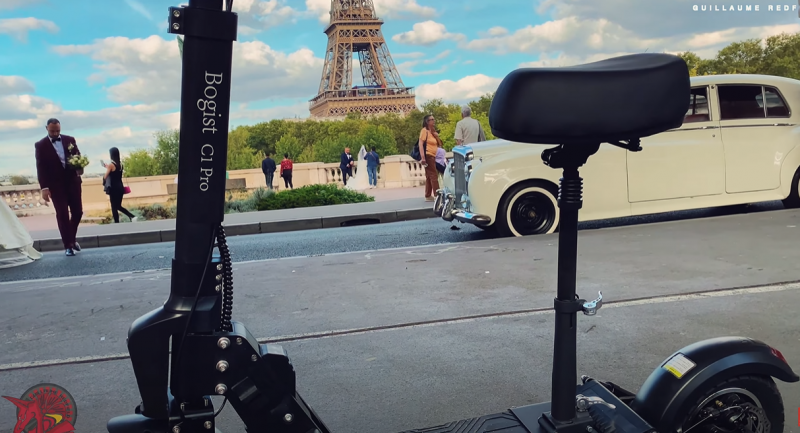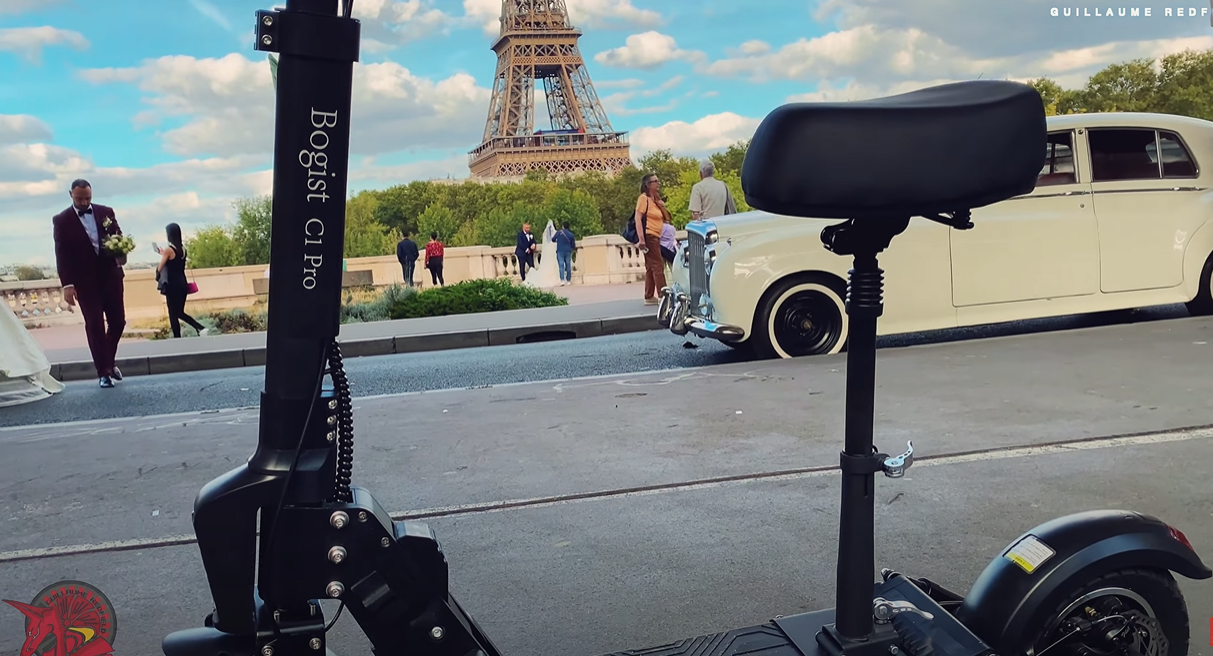 You may save money and have less hassle on your travels.
the AOVO electric scooter sales price: 569.99EUR, and you can use the coupon to save 20 EUR, coupon code: SEO20, It is no doubt that AOVO Bogist C1 Pro is best electric scooter for commuting and going to school under 600 EUR, Some benefits of riding an electric scooter are avoiding traffic, saving time waiting for public transportation, and reducing your carbon footprint. The AOVO electric scooter with a display to show how long it accompany you run:
This mode of transportation is environmentally friendly and financially beneficial since it eliminates the need for metro or bus fares and gas.
These are just a few of how owning an electric scooter may improve your life, and at Joyor, we have a wide variety of models so that you can choose one that suits your tastes, requirements, and budget, If you need to learn more about AOVO Bogist C1 Pro, you can visit  AOVO electric scooter store 
AOVO Bogist C1 Pro electric scooter Key characteristics
The AOVO electric scooter is a compact and functional option for quick trips around town. Key characteristics include the following:
The AOVO Bogist C1 Pro's aluminum frame is both lightweight and robust, allowing it can carry a maximum user weight of 120 kilograms without bending or breaking. Because of its collapsible construction, it's ideal for those with limited storage space or who live in smaller flats.

The scooter's battery powers a 500W brushless motor that allows it up to 45 km/h. The vehicle can go up to 45 kilometers on a single charge thanks to its 48V 13.6Ah battery. It takes around four to six hours to charge the battery completely.

The scooter's 10-inch pneumatic tires and hydraulic disc brakes provide a pleasant and safe ride across uneven terrain. It also has a disc braking system for reliable stopping power.

The AOVO Bogist C1 Pro's seat and handlebar are removable and adjustable to accommodate both sitting and standing riders. The height of the handlebar may be altered to accommodate riders of varying statues.

The scooter's front and back LED lights make nighttime trips more visible and secure. It also has a bell for signaling to other riders and pedestrians.

The folded dimensions of the scooter are 115 x 55 x 92 cm, and it weighs 13.5 kg when built. It's compact when folded up, measuring only 107 x 55 x 25 cm.
If you're in the market for a cost-effective and environmentally responsible method of transportation, the AOVO Bogist C1 Pro electric scooter is a great choice. It's ideal for short commutes or leisurely rides because of its portability, low weight, folding form, and good speed and range.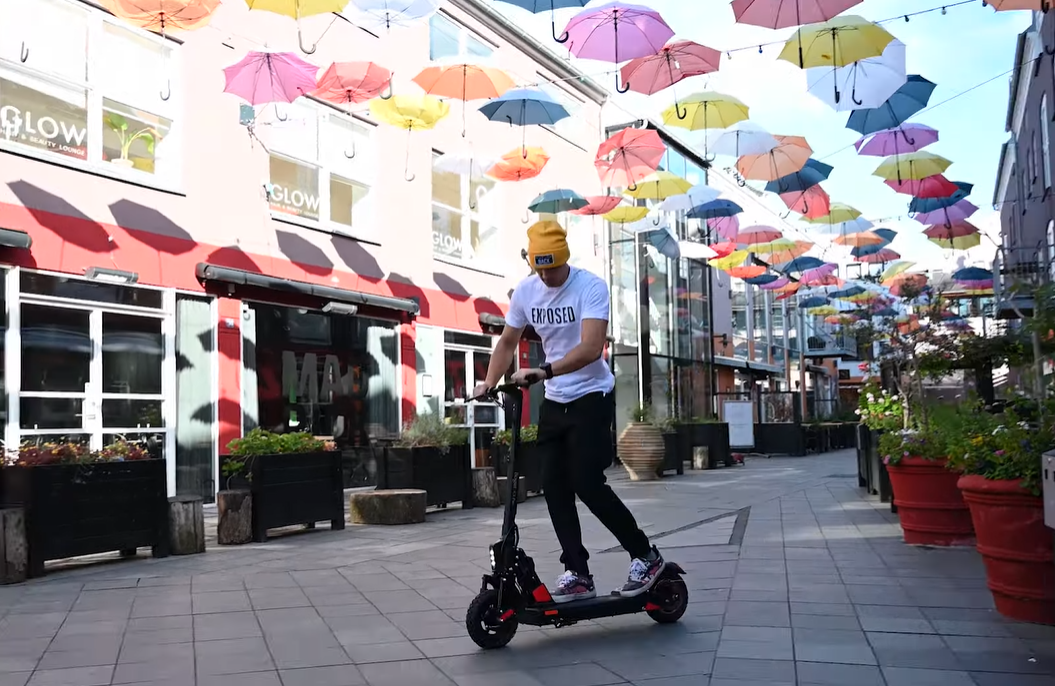 What is the essential thing to think about before investing in an electric scooter?
Power, Distance, and Velocity
Is the electric Scooter going to be your mode of transportation to work? Or Are you going to be gone for a while? You can discover electric scooters with a range of 40~45km; where you settle on that spectrum will depend on your intended uses.
It would help if you rushed to get where you're going. Some electric scooters may reach up to 45 kilometers per hour, while others provide variable speeds to suit your requirements better. Pay close attention to the electric Scooter's motor, battery, and controller since these parts all contribute to the Scooter's acceleration. You will get the most out of the electric Scooter's motor if the battery life is long enough.AOVO bogist c1 pro has great power and big battery 13.6Ah and 20Ah capacity to select: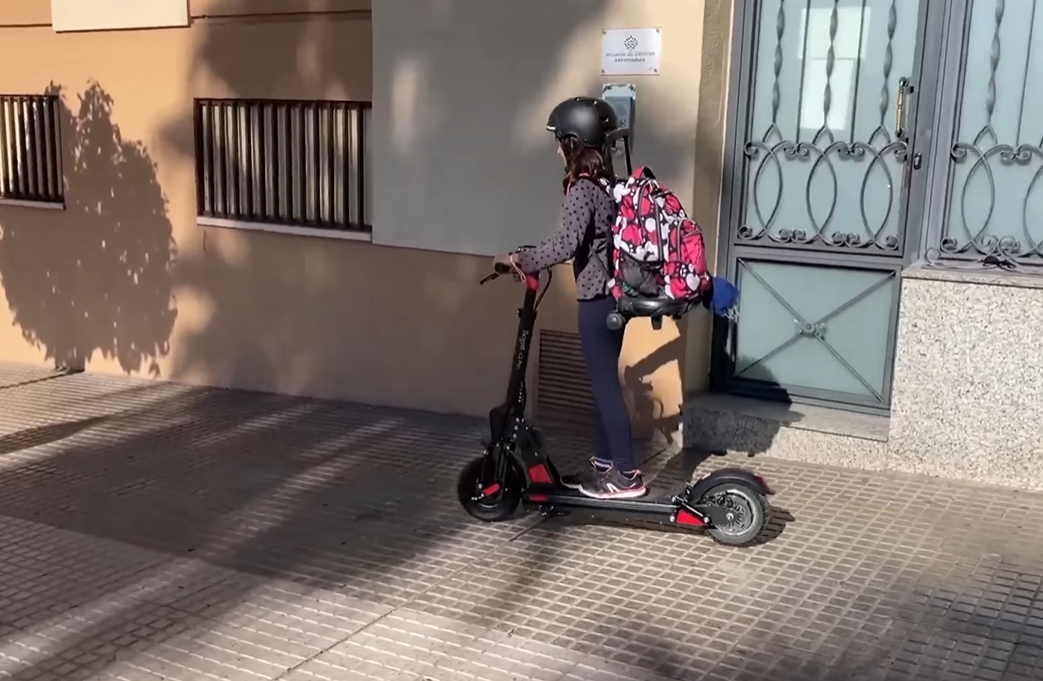 Security Measures: Lights, Tires, and Brakes
Do you have any interest in electric scooters with hand brakes? With a simple squeeze of the brake lever, you can stop your electric Scooter quickly. Before you get on a motorized scooter, it's essential to familiarize yourself with the local safety laws.
When it comes to efficiency and security, the wheels of an electric scooter are on par with those of a vehicle. There are electric scooters available with polyurethane wheels and others with rubber wheels. Your bike's front and rear tires must have their rubber hardness and percentage checked regularly. Rubber wheels absorb stress and prevent punctures, making them ideal for bicycles.
While using an electric scooter at night, reflective markings are a must. What are the many lighting options that exist? Wear safety gear always, have bright lights on your electric Scooter, etc.
Comparing foldable vs non-foldable electric scooters for ease of use
AOVO Bogist C1 Pro adopts one-step innovative folding style, easy to fold.
What do you intend to do when you get to your final location? After you get to your destination, where will you leave your e-scooter? Electric scooters may be collapsed for
Transport on trains, subways, and elevators. Ask yourself how you'll get to the train station if the battery dies on your e-scooter. Do you want to use the stairwell instead? Find out whether the e-scooter folds and how simple it is to use. If you will be transporting a non-foldable electric scooter, be sure it doesn't weigh too much!
After reading some advice on choosing an electric scooter, you must try to decide which one is right for you.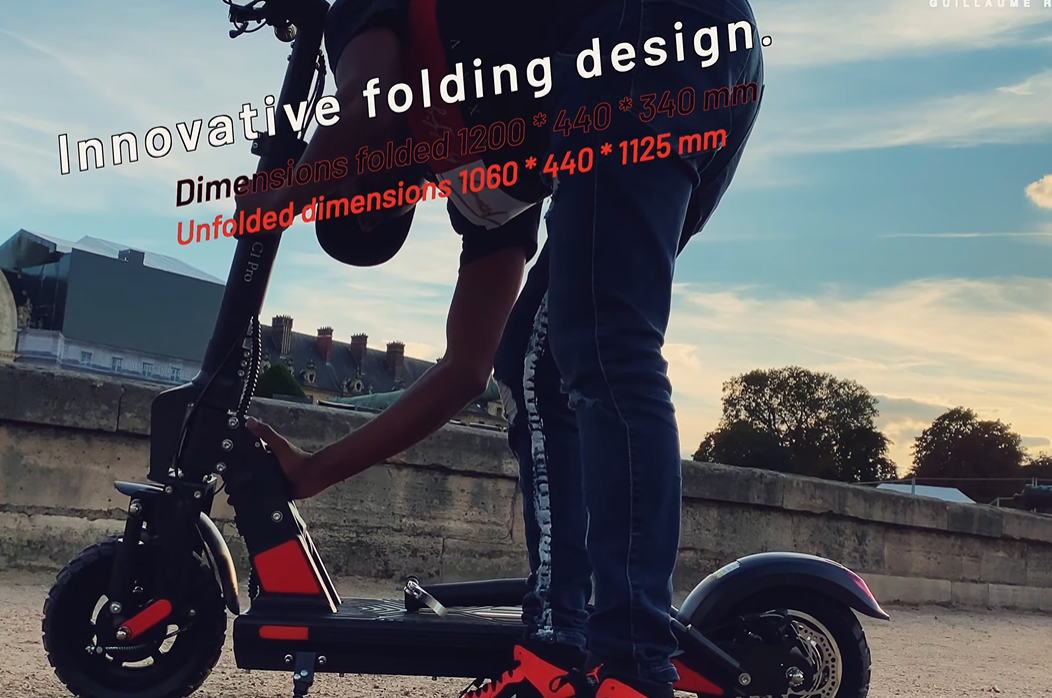 The Top-Rated Electric Scooter for commuting and going to school
The AOVO Bogist C1 Pro, a Seat-equipped Electric Scooter for students and adults
The AOVO Bogist C1 Pro electric scooter is a close second. The AOVO Bogist C1 Pro foldable scooter is a high-end model that combines style and practicality. The lightweight and sleek aluminum alloy construction weighs in at around 120 kg. The AOVO Bogist C1 Pro electric scooter is foldable, making it easy to transport and store—a high-performance, lightweight, compact, and speedy electric Scooter with a 13.6Ah massive battery, and you can even select a 20Ah battery by yourself if you need.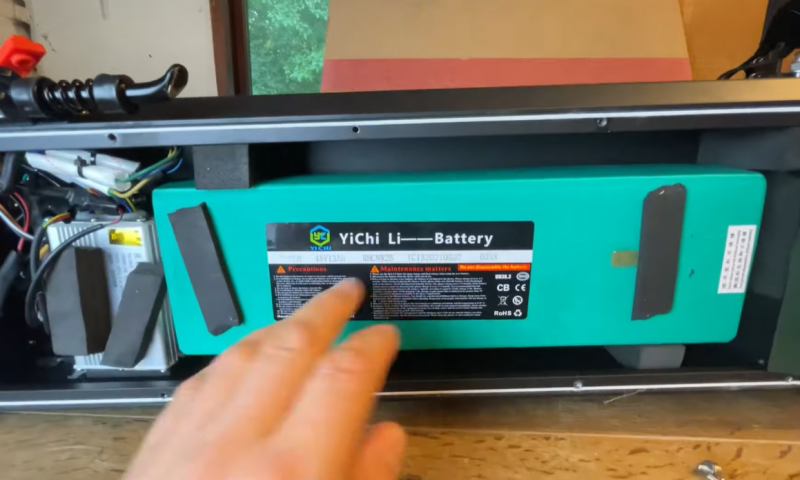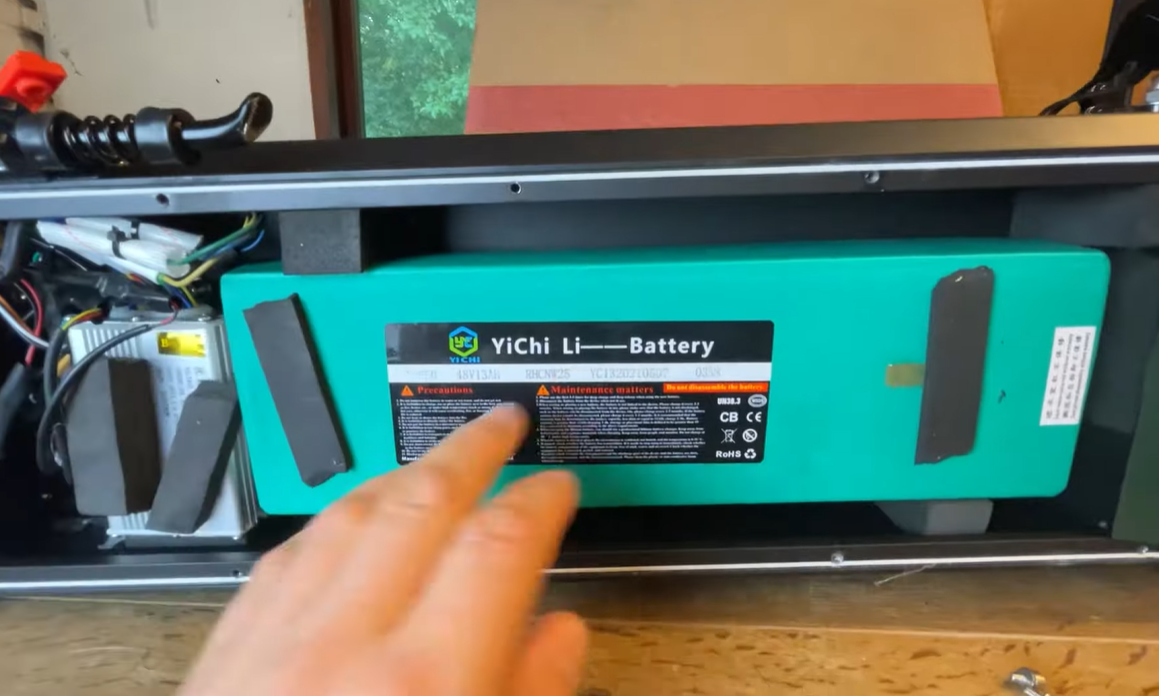 Features
It's one of the most desirable scooters since it has cutting-edge features and technology. The AOVO Bogist C1 Pro is a fully loaded scooter with everything a scooter enthusiast could want.
In addition to a hook for hanging shopping bags, the Scooter has a mobile phone holder that allows you to use your phone hands-free while you ride. This Scooter won't add to air pollution since it doesn't make any noise or burn any fuel. Thanks to its massive 13.6AH battery and 500 W motor, Max power: 850W,  it's one of the largest and most advanced batteries. With a full charge, you can go between 40 and 45 kilometers. The materials used to build the Scooter are impervious to rain.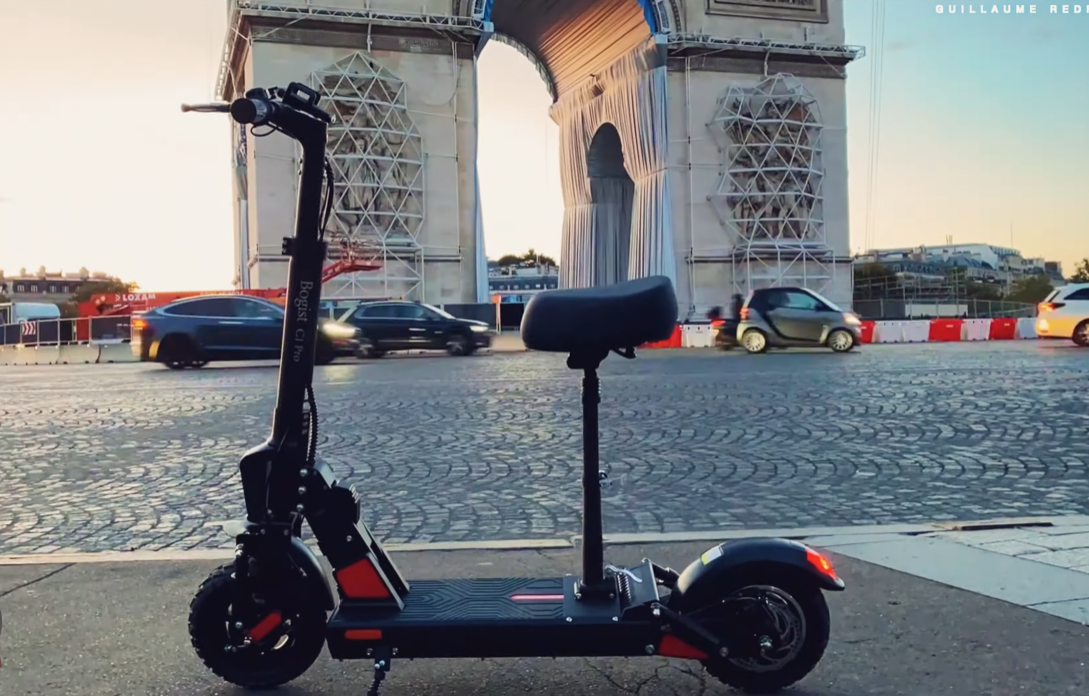 Conclusion
Finally, if you're looking for an affordable and versatile electric scooter under 600 EUR, go no further than the AOVO Bogist C1 Pro. It is a beautiful alternative for short commutes and leisurely rides because of its lightweight and compact design, strong engine, and long-lasting battery.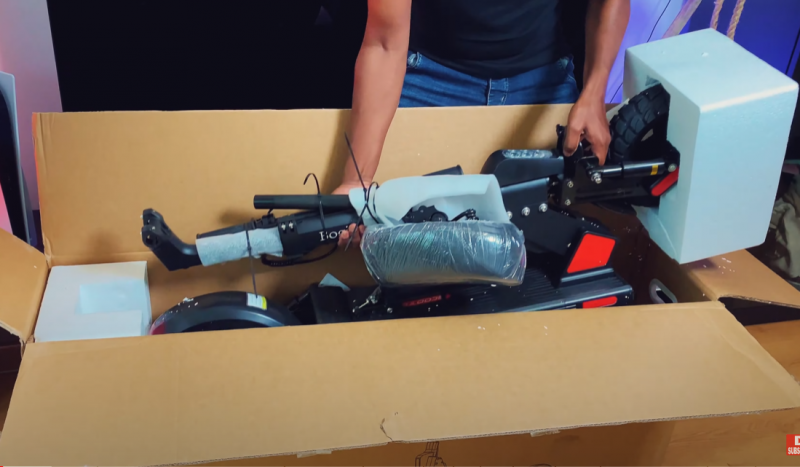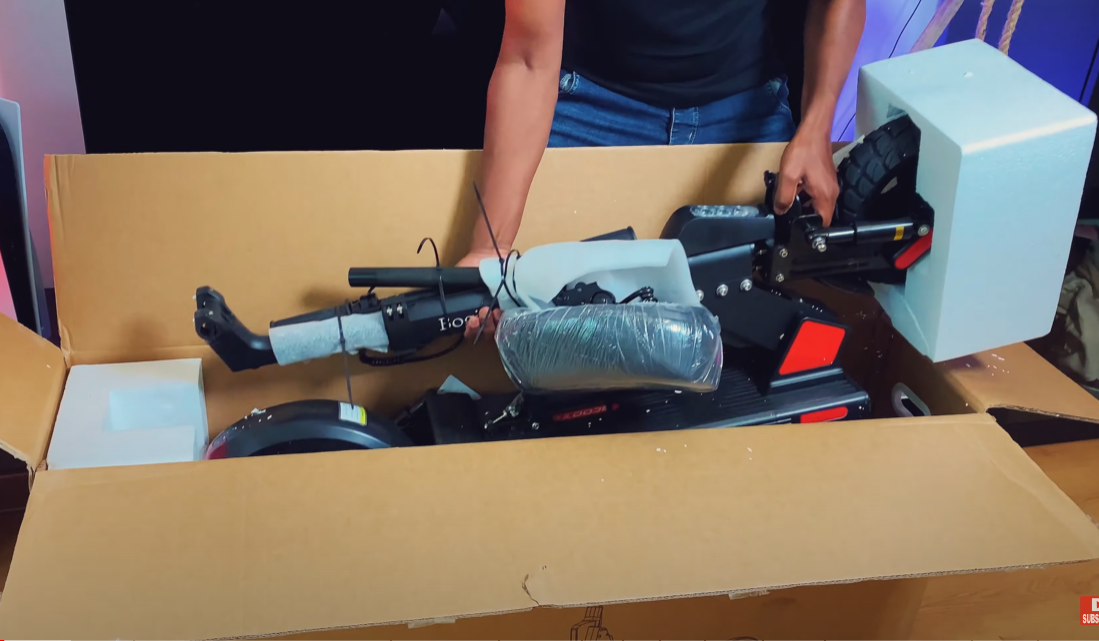 If you're in the market for dependable and hassle-free transportation, go no further than the AOVO Electric Scooter. Its potent engine, sturdy tires, and safety features are great for everyday commuting and recreational trips. The scooter's compact folding design and lightweight frame make it simple to travel, while its bendable handlebars allow for a personalized fit.
In addition, it has a front and rear light, an adjustable seat, and a handlebar for the rider's convenience and safety. Because of its foldable shape, the scooter is convenient for folks short on storage space.
The AOVO Bogist C1 Pro is a fantastic buy since it gives people a convenient and inexpensive way to go about it. If you want to buy it, you can click here to learn more about AOVO Bogist C1 pro