The Bogist C1 pro is indeed a high-capacity e-scooter which delivers excellent performance, excellent quality, and also reliability in a compact package. Because it's made of strong and durable materials that won't be easily broken or damaged, it won't fall apart very quickly. It can handle both wet and dry weather, and it doesn't hesitate to push through different types of ground.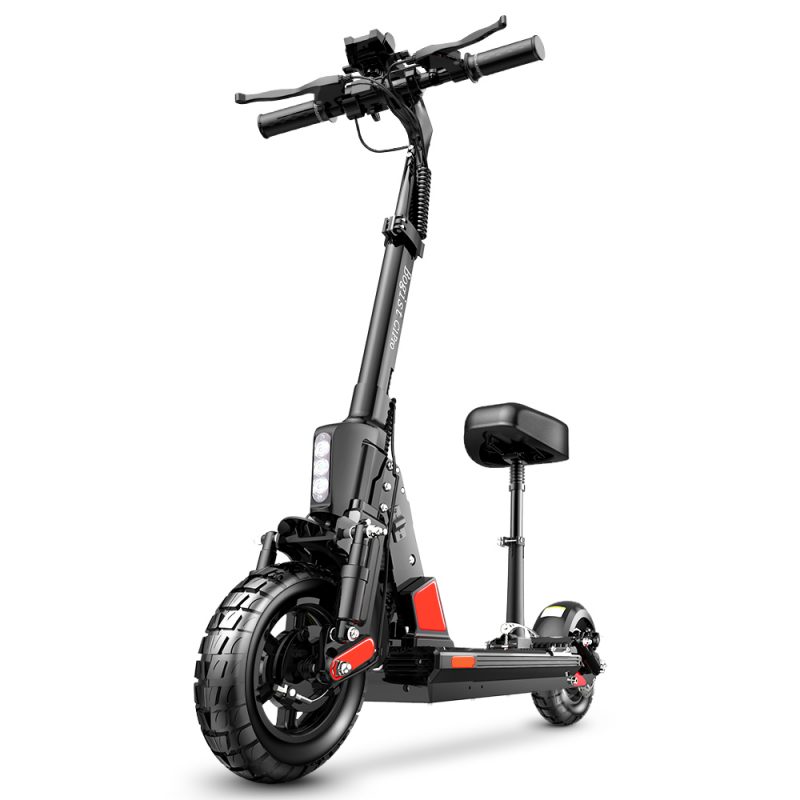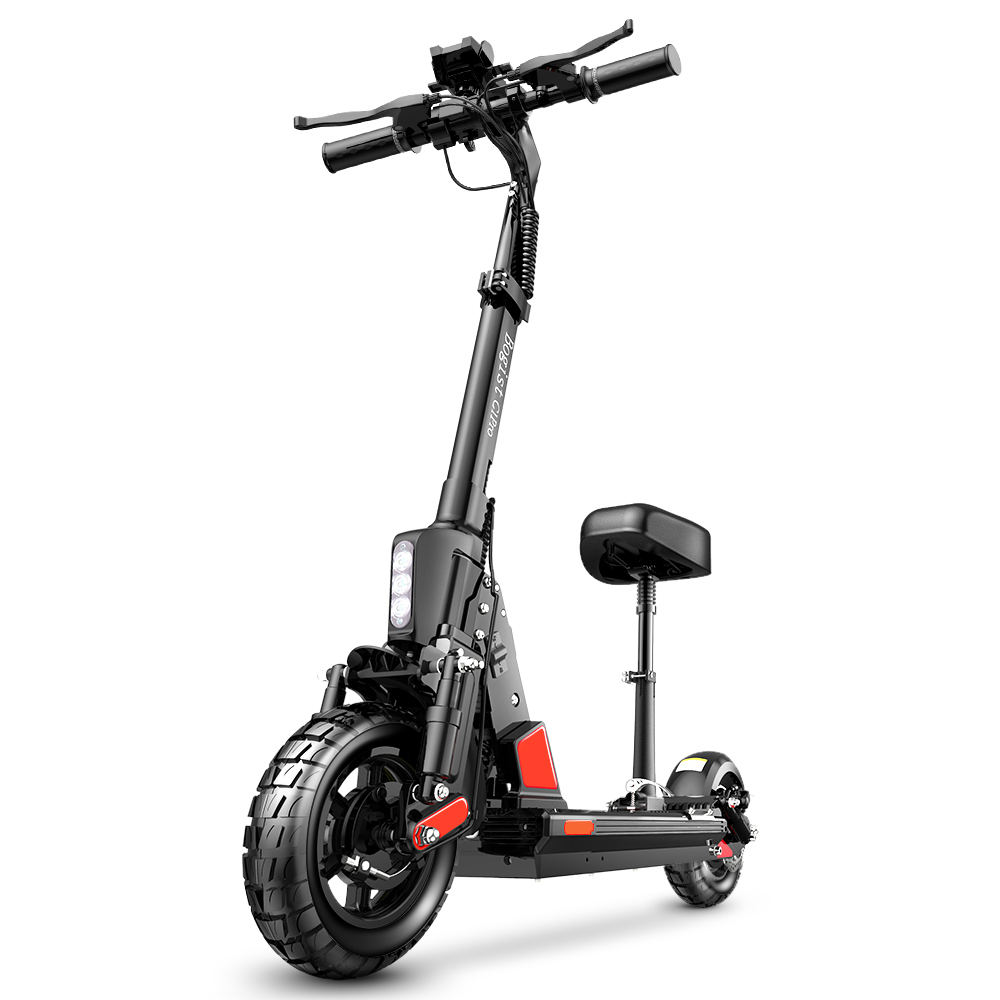 Design and Build Quality
Electric bikes such as the BOGIST C1 Pro have an appealing appearance and feel well-made. It has huge wheels, a front pole, and an LED headlight. This makes us think that the scooter will be more complicated to build than now. The electric scooter also comes with a saddle that can be mounted on the pedal, allowing us to sit instead of standing. It also has spring shock absorption beneath the saddle, which may help decrease the bumps you experience when riding, and also the saddle height can also be adjusted.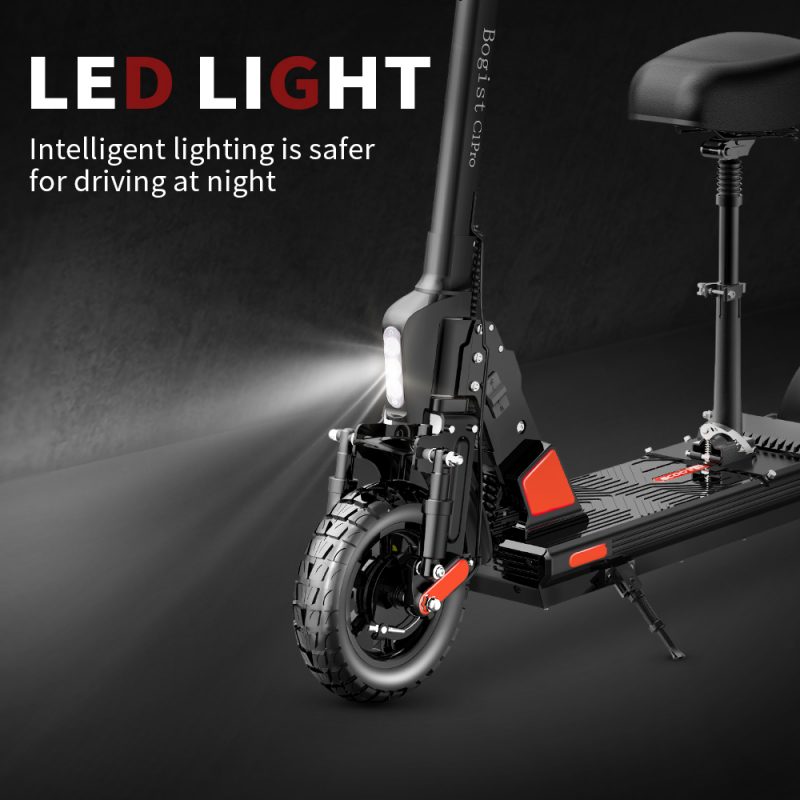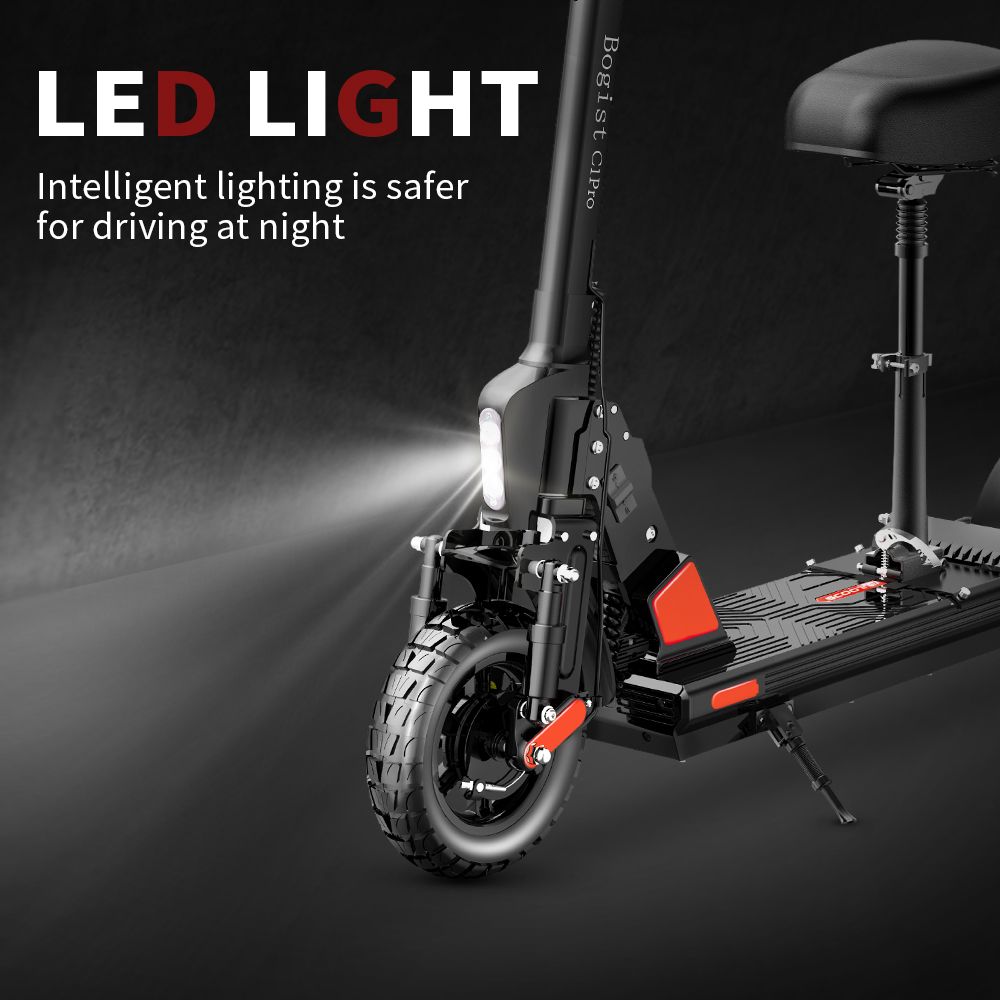 Performance
An outstanding riding performance is provided by the electric scooter BOGIST C1 Pro, which has a 48V, 500W brushless motor that enables speeds of up to 45KM/hr. If this speed is too fast for you, we can change the speed mode. So you can set the electric scooter's speed. It has three-speed modes, and the top speed is 25, 35, and 45 kilometers per hour. You can set the speed. And the scooter is very good at climbing, so going up a 15-degree hill isn't a problem.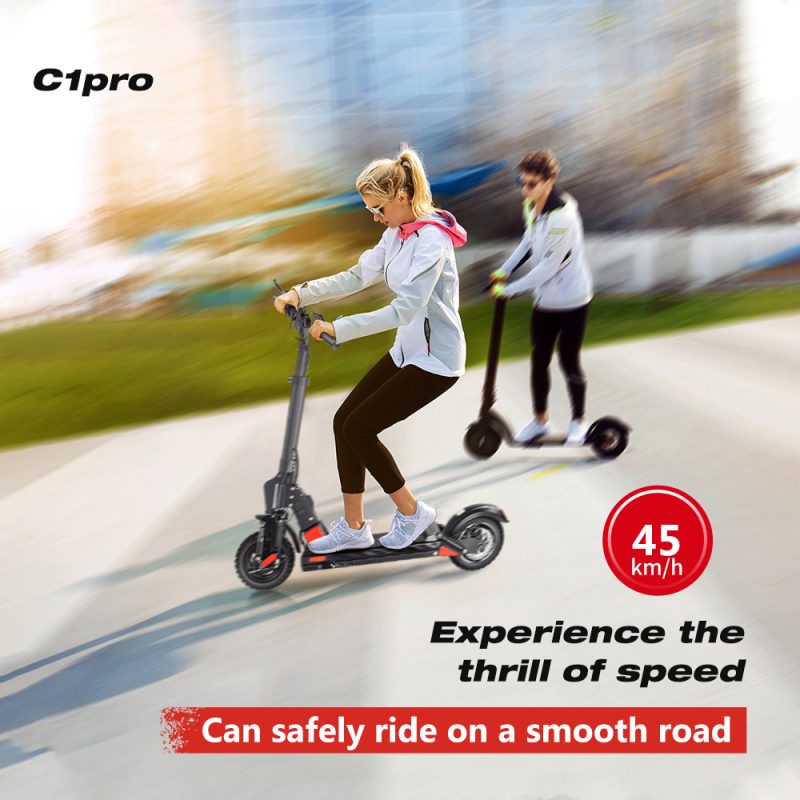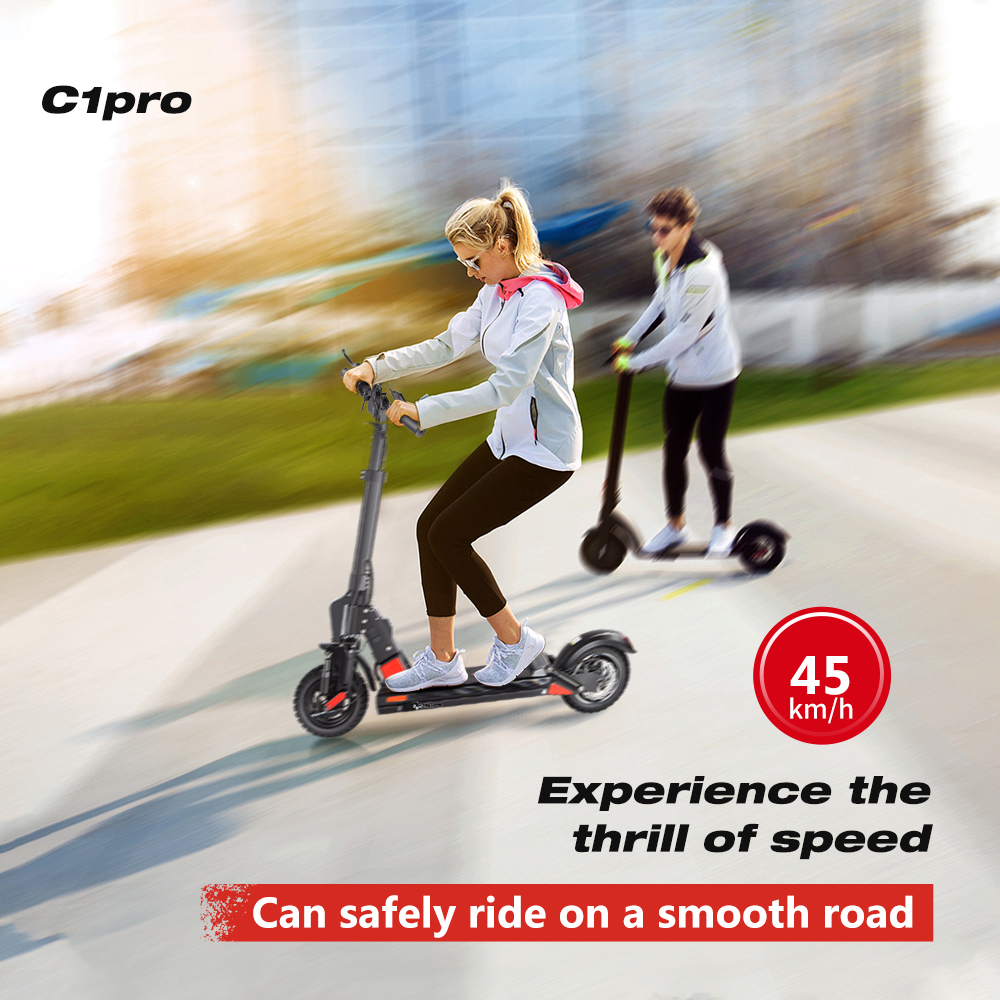 Features
With a strong 600W engine, the Bogist C1 Pro can go at speeds of up to 45 kilometers per hour (28 miles per hour) and over long distances of up to 40 kilometers (25 miles) per hour. This scooter is the best option for both business and pleasure when it comes to daily transportation. It is designed for speedy and comfortable traveling while still being safe. If you want to ride it standing up or even sitting down, you can do so. This makes the C1 pro-e-scooter even more useful and convenient.
It has 48V 13Ah high-quality, high-capacity lithium batteries, which provide energy to keep going at the same speed and for a long time. Keep an eye on the battery, change speed modes and also cruise control, and turn on and off the headlights for your comfort. The C1 Pro has durable as well as long-lasting suspensions, which will reduce the vibrations that come from bumps and humps that you might come across on your trip as much as possible.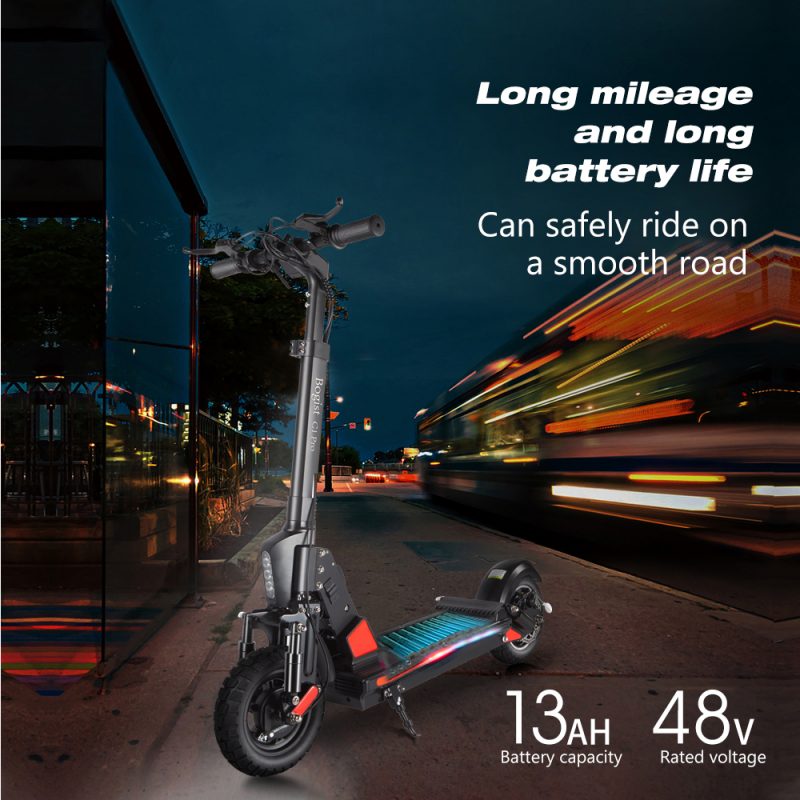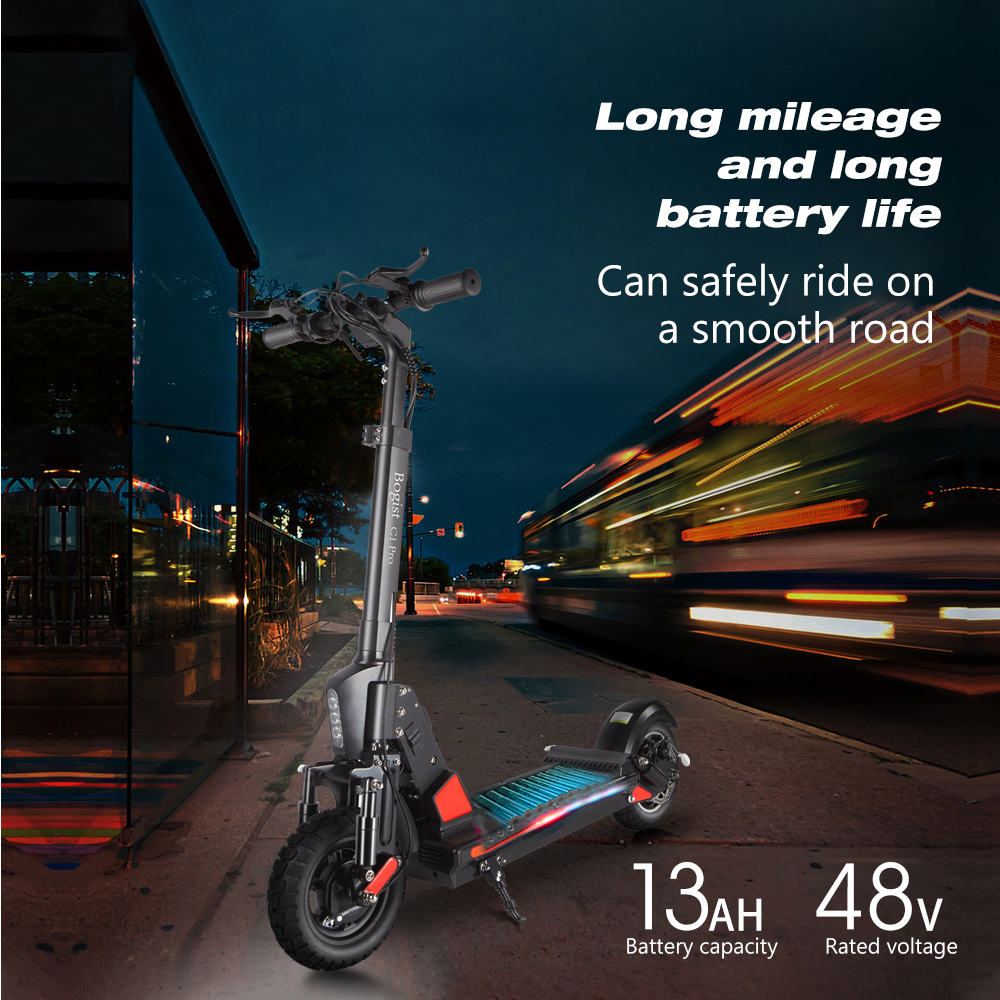 Light System and LCD Display
One of the things that come with this electric scooter is an LCD screen. There's also a battery gauge and lamp status. Above the front forks, the headlight has three lamp beads (most electric scooters had a headlight near the front bar). Lights up the road when you ride your scooter at night.
Pros
Anti-slip thread on the 10″ fat wheels makes it easy to go over any bumpy ground.
In one charge, the electric scooter can go 45 to 50 miles. It has a 13Ah battery, which can go 45 to 50 miles.
It meets the IP64 waterproof standard.
There are multi-hole disc brakes on the front and back of the scooter, as well as an electric brake.
It has three LED lights and a bright beam.
Cons
In this case, the electric scooter is very heavy. It weighs 23 kg.
When it's charged, it takes about 7 hours. It's a little long.
Conclusion
The Electric Scooter BOGIST C1 PRO has many interesting features and a price that isn't very cheap, but it can be a good choice for people who want both quality and power.
Shop on Aovostore.com.