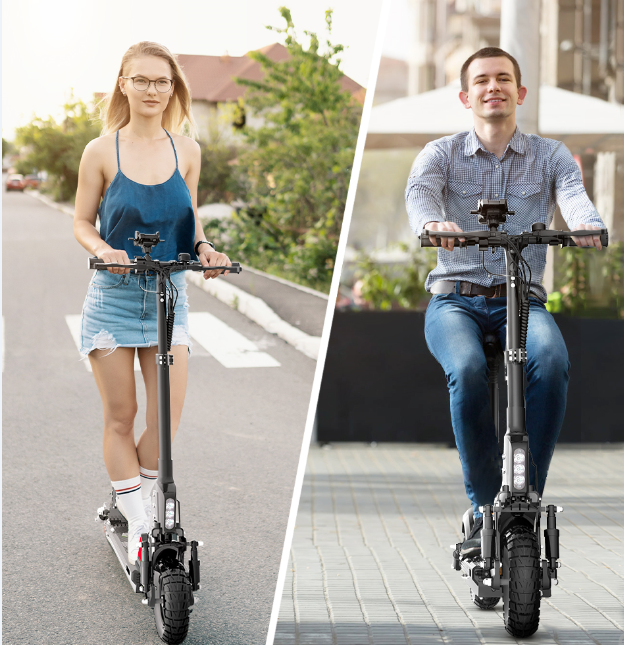 Are you looking for an affordable electric scooter with a seat without sacrificing quality and comfort? Well, what you need is BOGIST C1 Pro. It's the best option whether you want it for fun, commuting, or both. While renting one was initially an affordable option, it has since changed due to the rising rental cost.
Thankfully, the availability of this model in the market is here to save the day. It's an affordable option and comes with great features. But that's not all, there's more to it that we will cover in this text. With that said, read on to learn more about this electric scooter and why you must buy it:
Why should you get BOGIST C1 Pro?
Wondering if you should get this electric scooter with a seat? Well, here are key features that will impress you:
Most electric scooter with seat and without is fitted with one motor which is often mounted on hind wheels. Well, this is great news if you need a compact size scooter. However, your focus should be on motor power. Typically, the most standard scooter comes with a 250 – 350W power rating, which is great for flat surfaces. However, this limits you on the terrain you can explore.
Luckily, this is not a problem when it comes to BOGIST C1 Pro. This electric scooter comes with a 500Watt powerful motor. As such, it can handle up hills with 20 degrees elevated angle. And thanks to the powerful motor, you can maintain an impressive speed up the hill.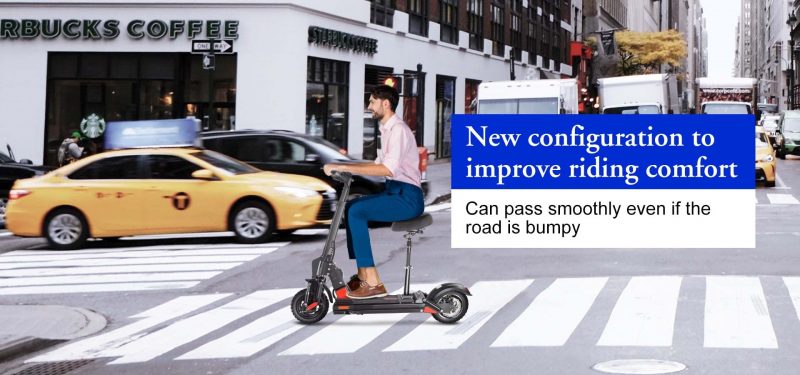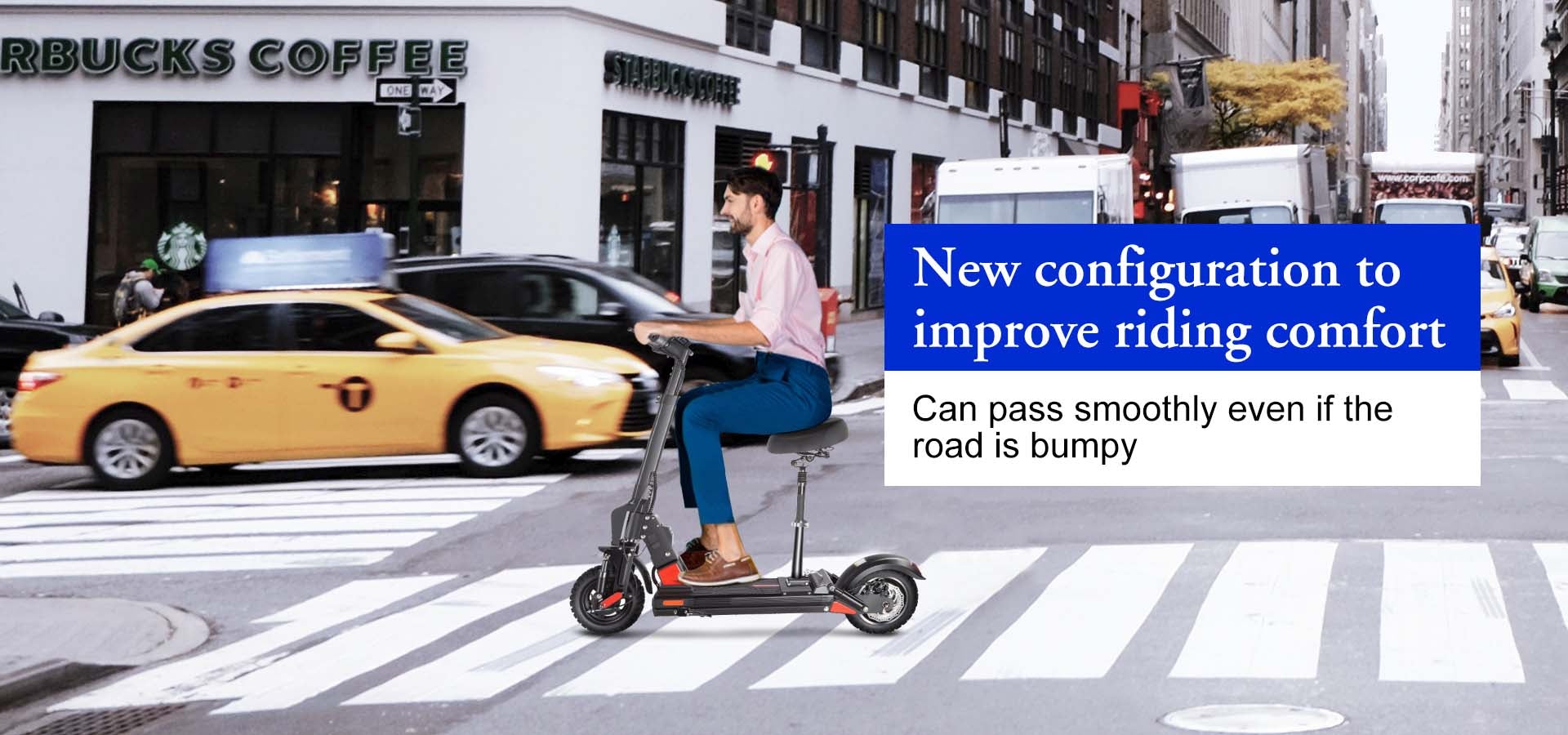 To guarantee the safety of the rider, this scooter comes with a hind wheel disc braking system. Thanks to the E-breaking system, you can have emergency stops when necessary. Therefore, you are free to ride this scooter at a higher speed knowing you are safe.
But the safety doesn't end with an effective braking system. They're also 10" inflatable tires that are large and steady providing more stability. Therefore, all your rides whether it's on smooth or rough terrain will be steady and safe.
At night, you can enjoy a safe ride thanks to the powerful LED light. They are strategically located above the front wheel to lighten up your way in the dark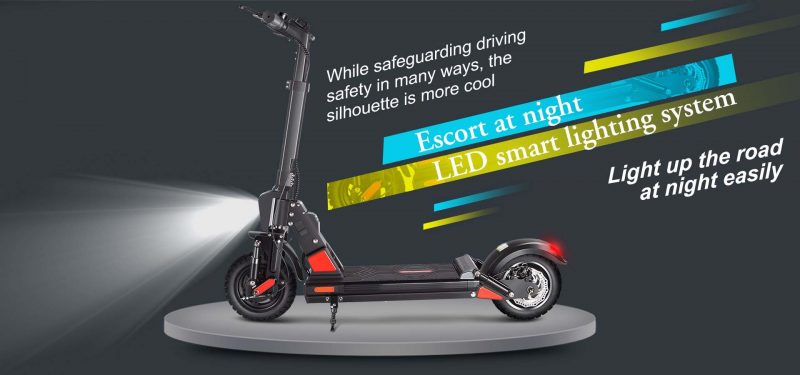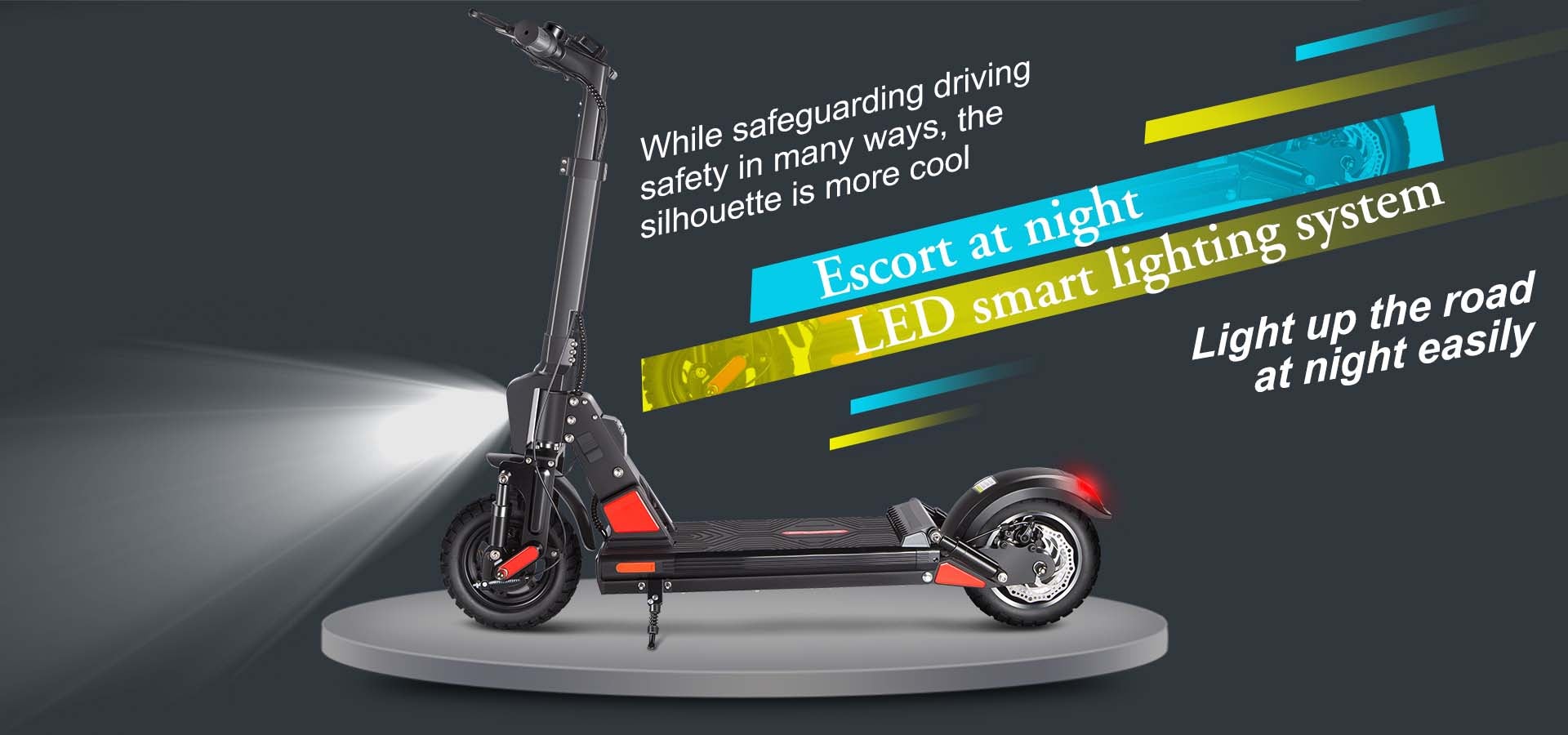 If there's one thing that worries many people when it comes to electric scooters is battery life. But that shouldn't be a cause for concern with BOGIST C1 Pro. After 5 to 10 hours of charging, this machine can handle between 30 and 40 miles nonstop. Therefore, you can enjoy commuting without worrying about being stranded.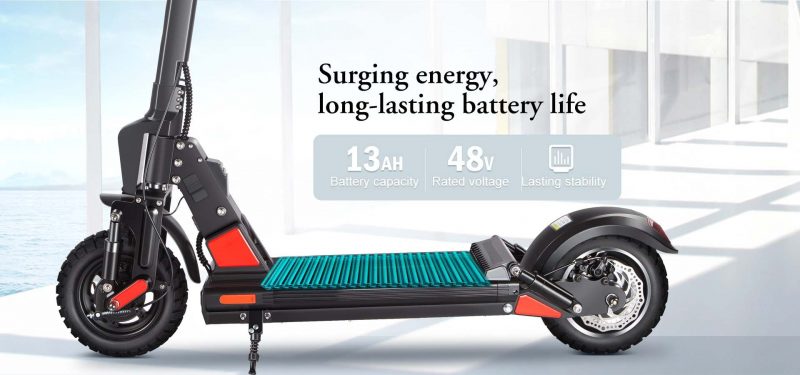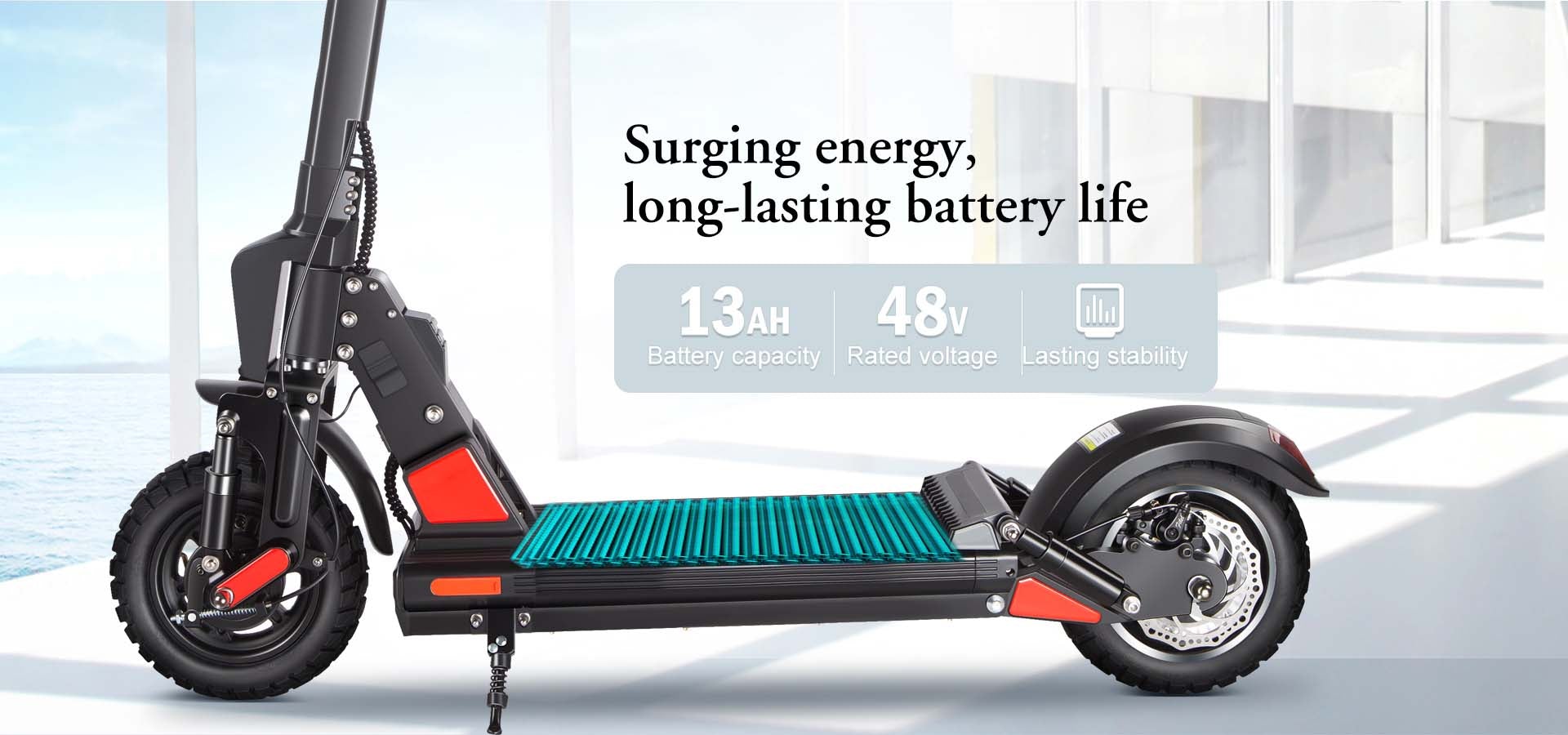 Guarantees customer satisfaction
To provide 100% satisfaction to all their clients, this scooter comes with 180 days warranty. Therefore, if any issues arise during this period, you will not pay anything for a fix or part replacement.
Wondering if this ride suits you? Well, don't, supporting over 260 pounds, the 500Watt powerful motor can comfortably support your weight.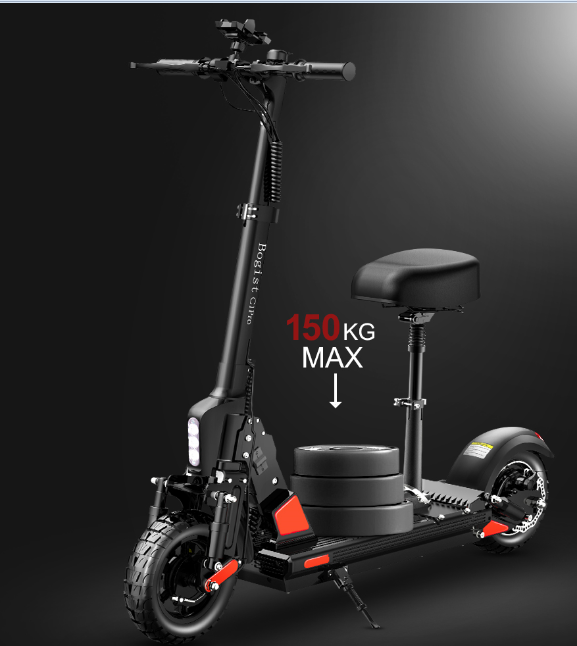 Having a 500Watt motor, this scooter can deliver over 45km/h optimum speed. Therefore, you can ride from point A to B within a short time. And even at such a great speed, the batteries can still hold the charge for the next 30 to 40km.
To add comfort when riding, this electric scooter is fitted with a padded seat. But that's not all, if you want to stand a try a different experience, the seat is detachable.
Urban environments can be quite congested. Having many people along the streets and irritating traffic, BOGIST C1 Pro is the best solution. It comes with a compact design which makes it easy to maneuver around when traffic is still. Also, due to its compact design, you can ride it in alleys and cycling routes with ease.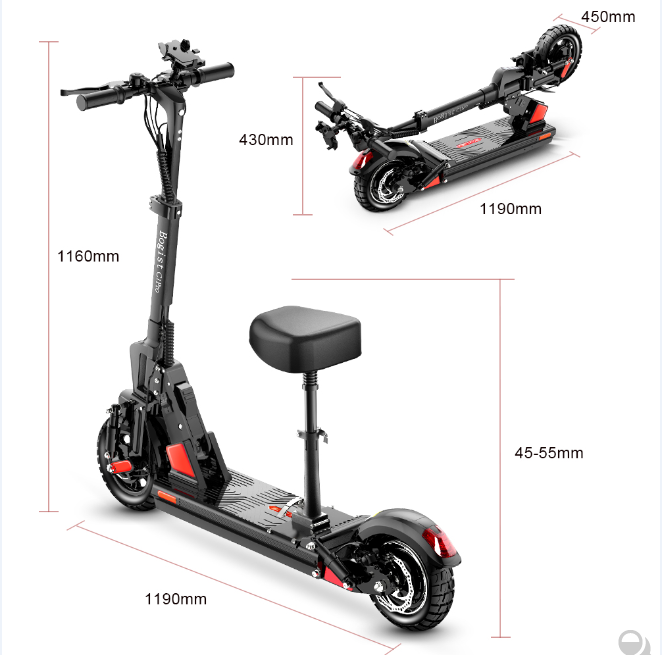 While there's convenience in having an electric scooter with seat, there're times that you just want to stand. And that's the convenience that this scooter has to offer. It comes with a detachable seat that allows you to remove it when you want to stand for a change.
Weighing close to 50 pounds, this electric scooter is very portable. Therefore, you can fold it with ease and carry it in your vehicle boot for use whenever you need it. What's more, it doesn't take so much space in the car storage compartment. Therefore, if you are traveling far from home, you can carry it along with you.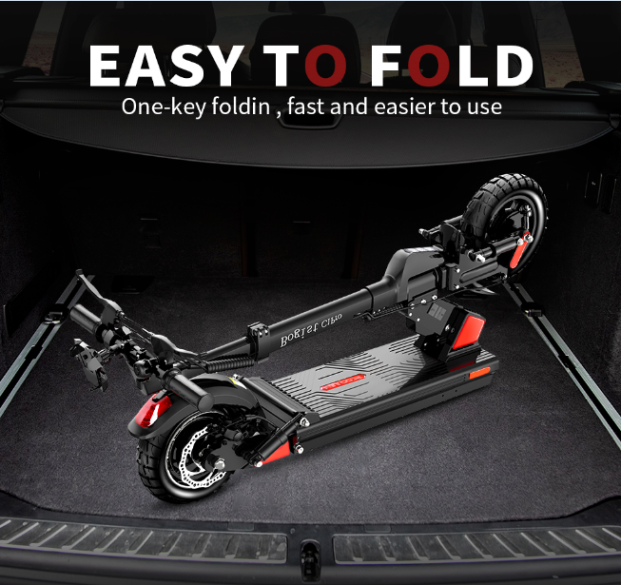 Benefits of having BOGIST C1 Pro
It's a sustainable option since there's no greenhouse emission
Ease of use
You don't need to acquire a driving license to use it
Los cost of maintenance and operation
Affordable compared to purchasing a vehicle or motorcycle
Easy storage
Higher security since you can fold it and store it indoors
They're entertaining to ride
FAQs
Q1. Is the BOGIST C1 Pro scooter portable?
Owing to its lightweight and foldable design, you can travel with it in vehicle trunks. However, the challenge may come in when carrying it upstairs or down into the subway.
Q2. Where can I buy BOGIST C1 Pro scooter?
To have it delivered to your doorstep, shop on AOVO official store. They offer the best deal and also provide you with 180 days warranty.
Q3. How fast can an electric scooter with seat go?
When using the BOGIST C1 Pro scooter, you can attain a maximum speed of 45km/h. What's more, at this speed, you can cover over 30km.
Final Take
With all that covered, you can now tell that owning BOGIST C1 Pro is worth an investment. It is best not only for basic commuting but also for leisure when you want to experience a cool breeze outdoor. Further, it comes with impressive features such as optimum comfort, max range, great speed, and exceptional performance.
And these are just a few of the impressive features for the value of your investment. So, are you ready to get one now? Well, look no further, shop on AOVO official store for the best deal on an electric scooter with seat.
Buying Link
Buy it Now from AOVOSTORE