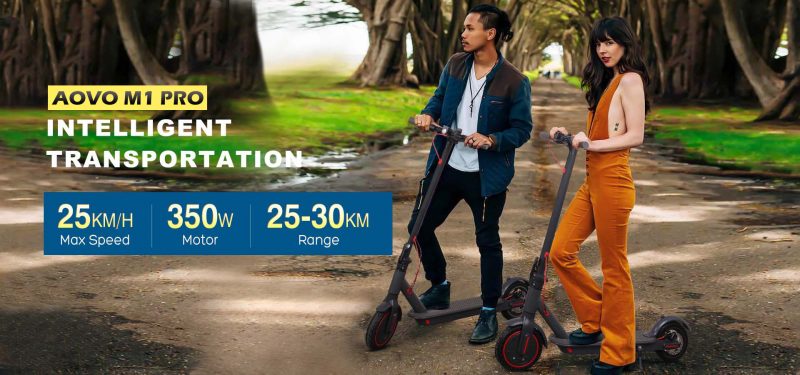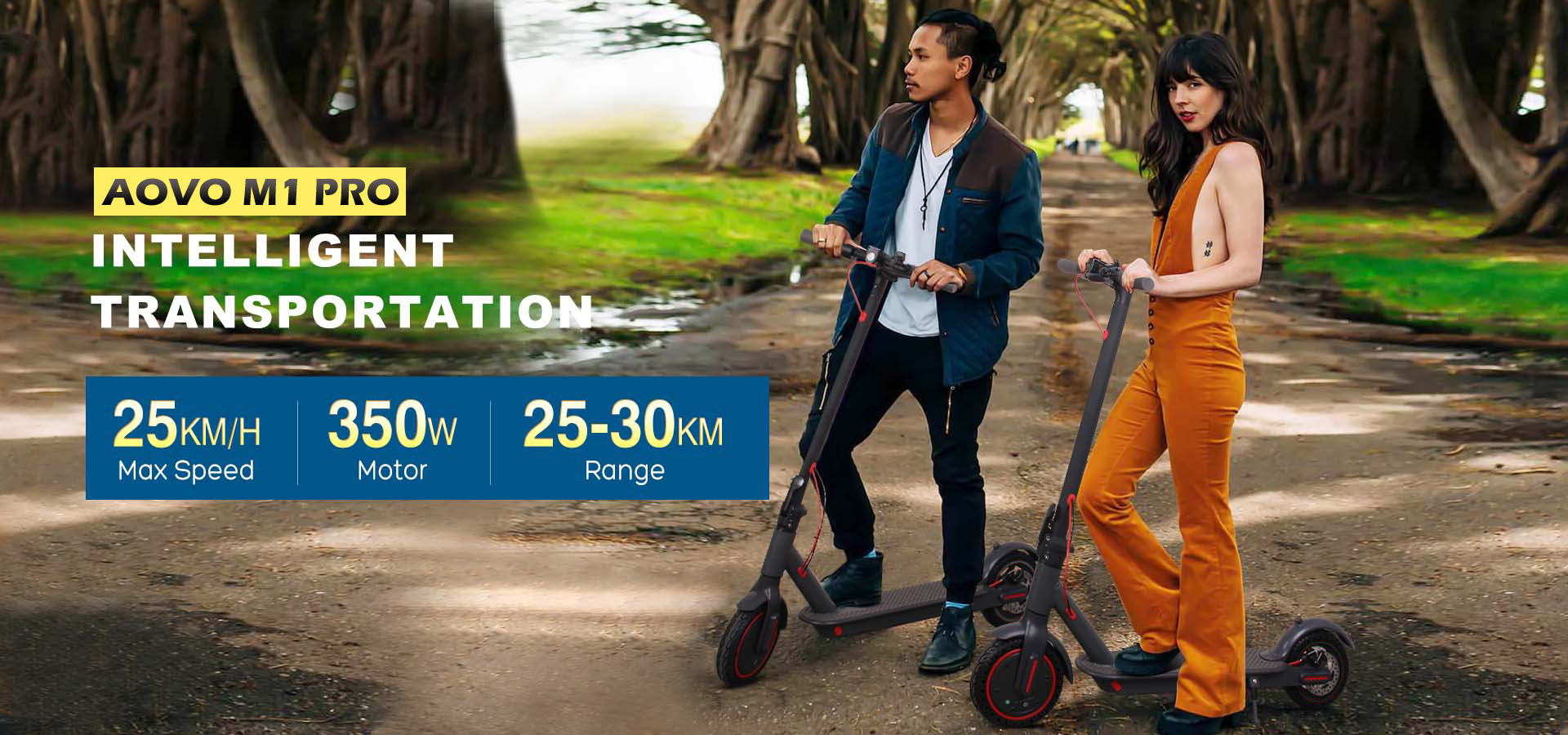 AOVO is an electric scooter manufacturer that strives to develop its technology continuously. At the present time, they are launching a new product named AOVO M365 PRO, becoming famous as the best folding scooter 2022.
AOVO M365 PRO is a very reliable, great-performing, lightweight, super speed scooter with a large capacity battery. This scooter is one of the most unique on the market, as it has both new features and new technology.
A scooter lover's dream, the AOVO M365 Pro is a scooter that comes with all the features a scooter lover could want. This scooter is very lightweight. It is easy to lift. Like the Xiaomi M365/M365Pro, the AOVO M365 PRO also comes with similar but more improved accessories. In addition to the hook used for hanging shopping bags, this scooter also features a holder for your mobile phone so that you can easily use it while riding.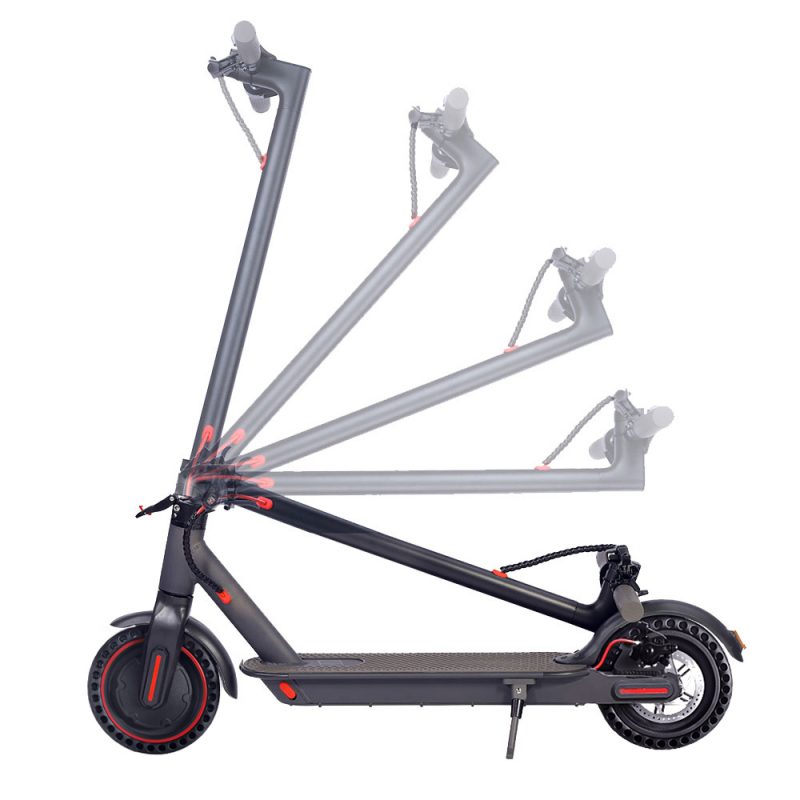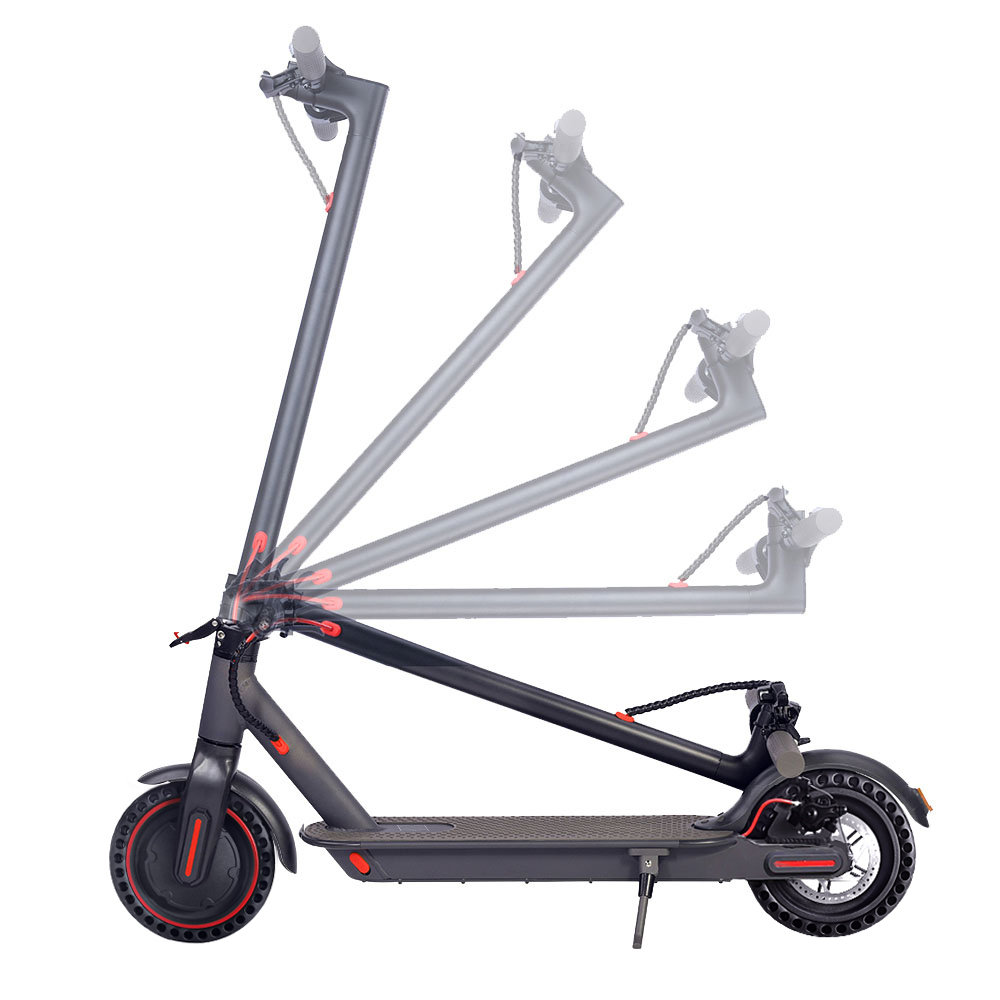 AOVO M365 PRO's best Features:
This AOVO M365 PRO scooter is equipped with all the features that electric scooters require, making it the best electric scooter 2022.
As this Scooter produces no sound or smoke, it will play a significant role in helping to reduce pollution. While riding this scooter, the rider can relax from all worries and enjoy their ride with no worries. You will experience a ride that will make you feel excited and happy.
Battery:
With a 10.4 AH battery and a motor of 350 W, M365 has a huge and smart battery. Brushless motors are what make this motor special. In comparison to other electric scooters, it has greater power.
You can easily travel 30 to 35 KM with this motor after charging it 100 percent just once. Electric scooters often require more than one charge, so this scooter can make traveling more comfortable. Due to its extensive range, M365 does not need to be charged more than once, as it covers a considerable distance in one charge.
Freedom at the top:
This Electric Scooter has a more extended range and a higher top speed for severe riders. In addition, electric scooters are one of the greenest means of transportation. Load up, hop on, and enjoy the freedom of riding an AOVO M365 PRO electric scooter.
Water-resistant:
The tyres and body are made of such a type of material that is durable and water-resistant. So, with our AOVO M365 PRO electric scooter, you need not be worried if there is rain. It can safely take you to your destination without facing any corrosion in the rainy season too. The 8.5″ anti-skid tyres on this electric scooter will keep you safe as you navigate rain, mud, and even small obstacles.
Furthermore, these electric scooters are one of the greenest forms of transportation. You will be amazed at how exciting and free the AOVO M365 PRO electric scooter is.
Changeable modes:
Using this electric scooter, you'll be able to travel at a speed of over 20 mph. Three modes of operation are available that change with your ease. In addition, this two-wheeler has a range of approximately 20 miles on a single charge.
Lightweight:
In addition to being environmentally friendly, the AOVO M365 PRO Electric Scooter is also highly durable.
This electric scooter is easily foldable. The folding is as fast and straightforward as it takes only 3 seconds to fold hence known as the best folding scooter 2022.
In addition, the tyres on this electric scooter are solid so you won't need a puncture repair kit. The AOVO M365 PRO weighs only 12kg, making it easy to fold down and store inside.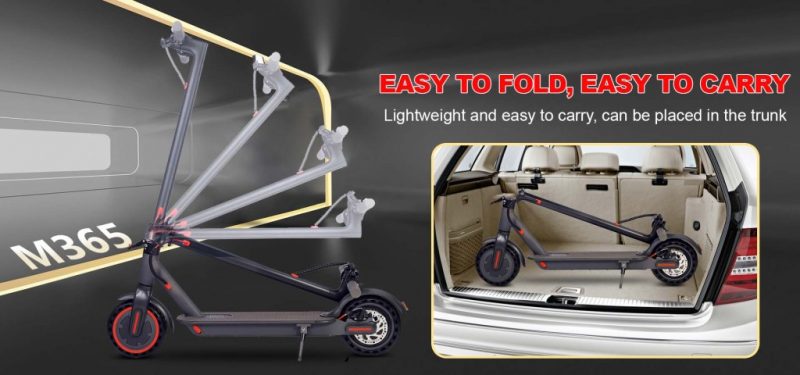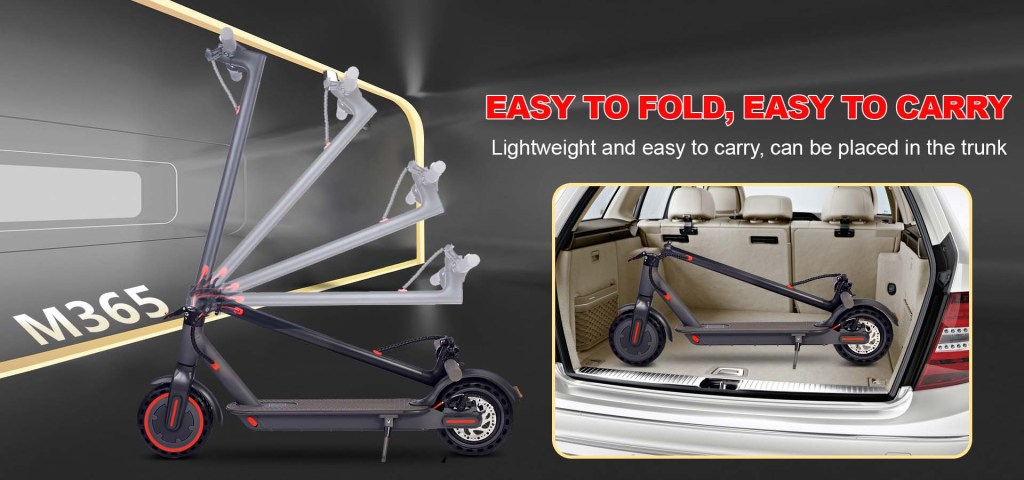 Safety and security:
AOVO M365 PRO brakes have electric discs for safe stopping, so you'll feel in control on your journey. You will also be able to see in the dark, no matter how busy the street maybe. An LCD also shows the trigger distance, speed, and battery status. The horn, headlights, and power mode can be turned on using the switch. The AOVO M365 PRO Electric Scooter is the perfect companion for your adventure if you are looking for an environmentally friendly speed machine.
App AOVO M365 PRO:
The AOVO M365 PRO has AOVO M365 PRO app that is helpful for many features, including:
Indicator of current speed
Power gauge for the remaining time
Control of speed
Lights can be turned on and off
Turning off the power automatically
Trip tracking and battery tracking
Compatibility with both iOS and Android

Affordable rates & Installments

The AOVO M365 PRO V2.0 is a genuine product that you can purchase for 269 to 369 US dollars. Moreover, the AOVO store has an installments option also for you. So purchasing AOVO M365 PRO is really very affordable.

Superfast Chargeable Battery & Speed

AOVO M365 PRO has a powerful battery with new Superfast Charge Technology that is 36V 10.5Ah Lithium Battery· The battery can fully charge only in 3-4 hours and lasts long. The electric scooter has a native top speed of 20 MPH, much faster than most other scooters.

Uphill climbing

A powerful 36V 350W+ brushless motor upgrades the front wheel, making AOVO M365 PRO ideal for safe uphill climbing. The AOVO M365 PRO to climb the slope, there is a 20° grad.

Electric brake

M365 PRO comes with the electric brake at the front and the disc brake at the rear, so braking is not only extra-safe but also incredibly smooth, making it the best electric scooter 2022.

Conclusion:

AOVO PRO features a large battery, high speed, high performance, and an extremely durable electric scooter. Additionally, it features the latest technology and the very best specifications.

Although many scooters are available in the market, no one has all the above features combined at the same rates as our electric scooter. If some have these features, the rates are sky-high. Our AOVO electric scooter has all the characteristics that e scooter lovers desire at such an affordable rate. Moreover, The AOVO M365 PRO comes with a full 2-year warranty so that you can enjoy your rides without any fear for a long time.

In short, we no doubt can say that M365 PRO AOVO electric scooter is the best folding scooter 2022.
Shop on aovostore.com