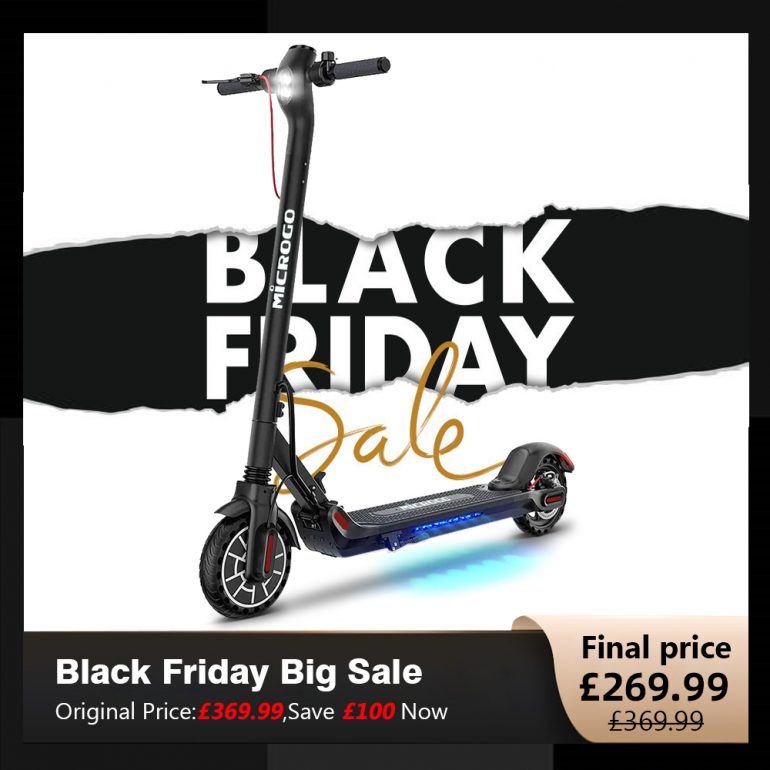 AOVO, research, and development, mass production, international logistics, e-commerce sales, overseas warehouse sales are powerful new energy green tourism companies. At the same time, AOVO's business also involves the sale of products related to solar energy. AOVO, create a new energy world! New energy, a new way of life! Make your life easier and create new lifestyles with AOVO technology. The AOVO Store is committed to delivering cheaper but better products, and the customer's shopping experience is critical! They always pay attention to the quality of the product and the after-sales service, and they commit to each user with confidence and satisfaction to buy their products.
AOVO focuses on producing innovative and easy-to-use electric scooters, hover boards, e-bikes, and solar products with elegant design, high-quality construction quality, and superior performance. Market countries: USA, UK, Ireland, Germany, Italy, France. The AOVO STORE sells electric scooters with a top speed of 45 km/h and a maximum range of approximately 40 km. It is the best choice for portable commutes and schooling.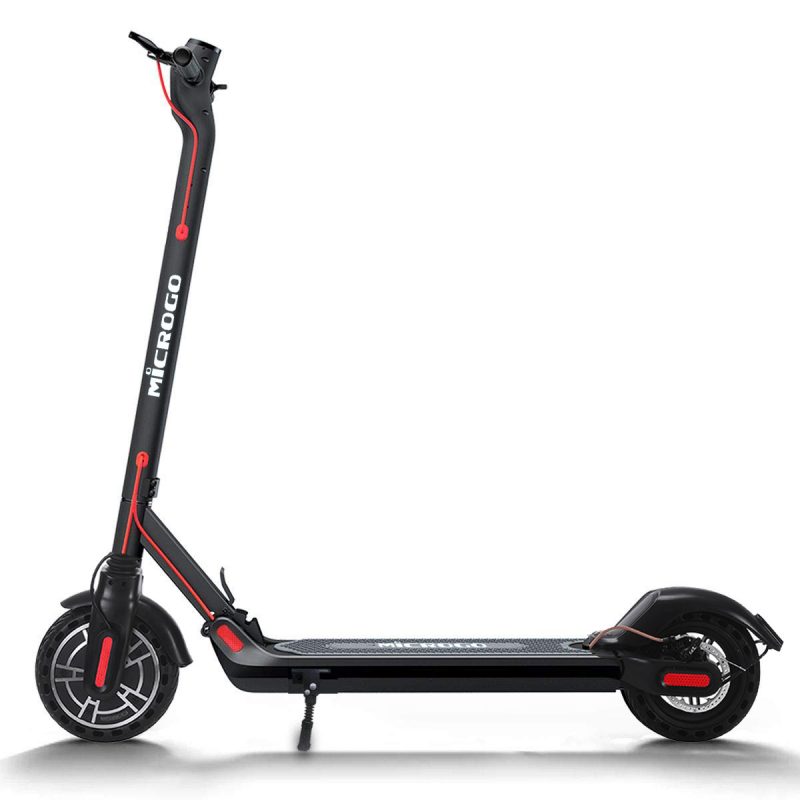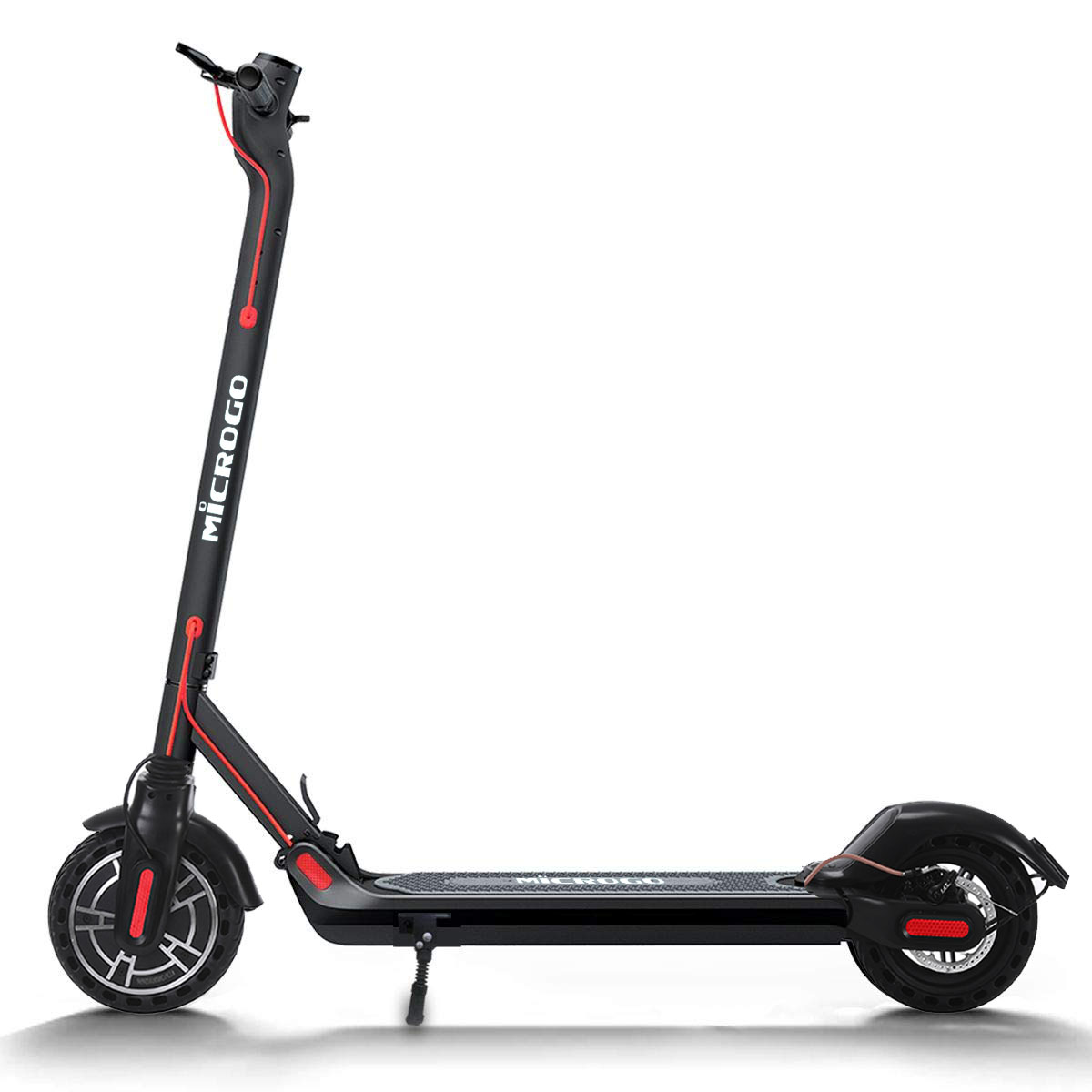 During Black Friday, they are considered the best discount providers. They provide the best customer service and become one of the best online shopping sites. They always care about their customers and try to win their trust. They deliver products on time. But now, many customers are watching to see how much discount AOVO can give them on MICROGO V2 during Black Friday.
This website displays the tracking number of the shipment within 3 days.
They offer free shipping from German warehouses. Delivery takes 4 to 8 days.
A 14-day money-back guarantee is available.
They also offer a 30-day replacement warranty.
They also offer 180-day accessories but do not include batteries.
You must leave your phone number when you place your order to delivering it to you as soon as possible.
Table of Contents
1. Features of MICROGO V2:
1.1. Application Control:
1.2. USB Charger For Your Phone:
1.3. 8.5″ Honeycomb Tires:
1.4. 3 Speed mode and 350W Motor:
1.5. Called the Safest Scooter:
1.6. Capacity:
1.7. Precautions:
2. Specifications:
2.1.Buying Link
Features of MICROGO V2:
Application Control:
On this electric scooter, you can see the Bluetooth system and speed settings. You can find another feature called scooter e self-test, which also records the time for this. It has a high acceleration power.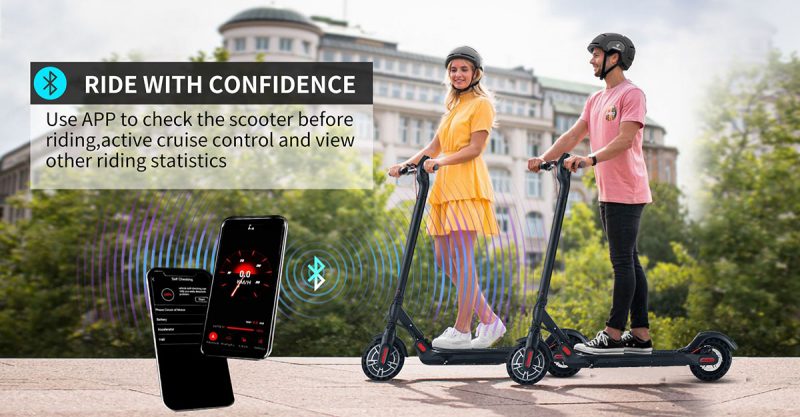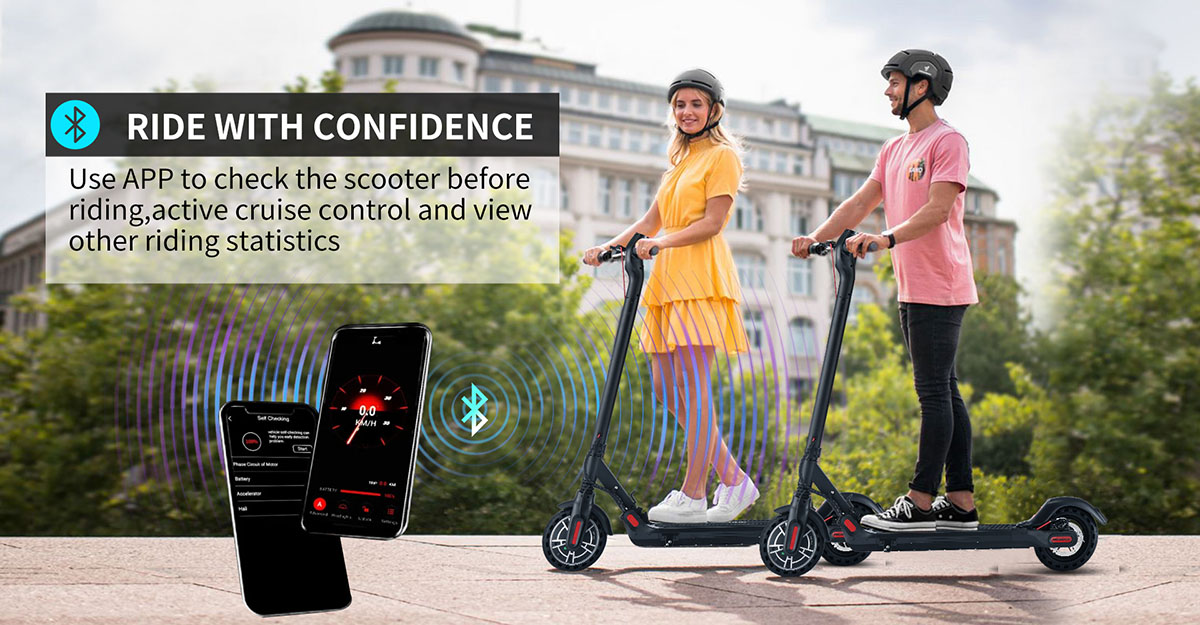 USB Charger For Your Phone :
These scooters have a unique USB port that lets you charge your phone while driving. But it drains the scooter's battery, so try using it in an emergency.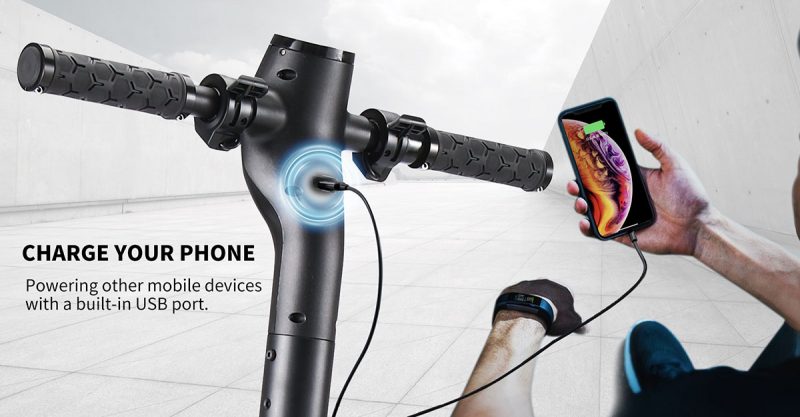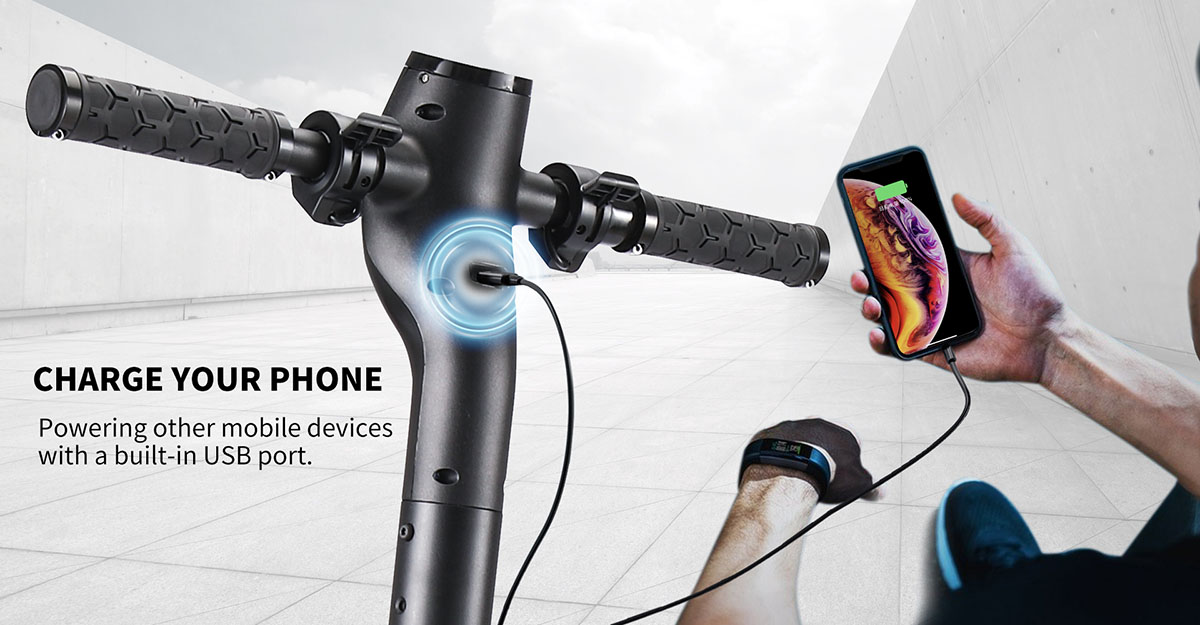 8.5″ Honeycomb Tires:
It is a scooter with explosion-proof tires. It is a scooter with explosion-proof tires. The size of the tire is very wide, and the nail is not punctured. The size of the tire is very wide, and the nail is not punctured. Cellular tires can travel easily in mud, pasture, and rain.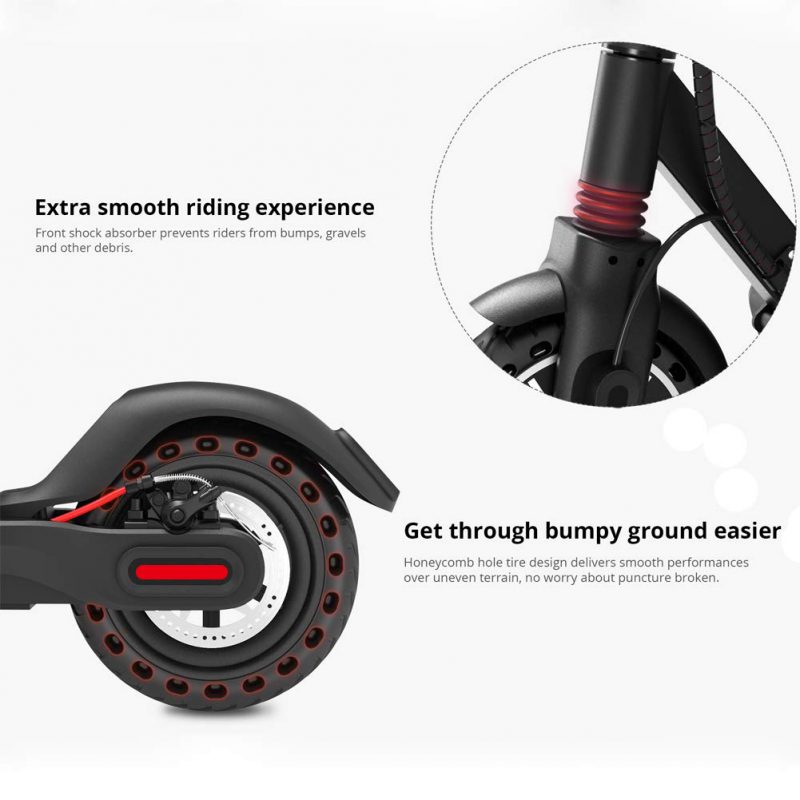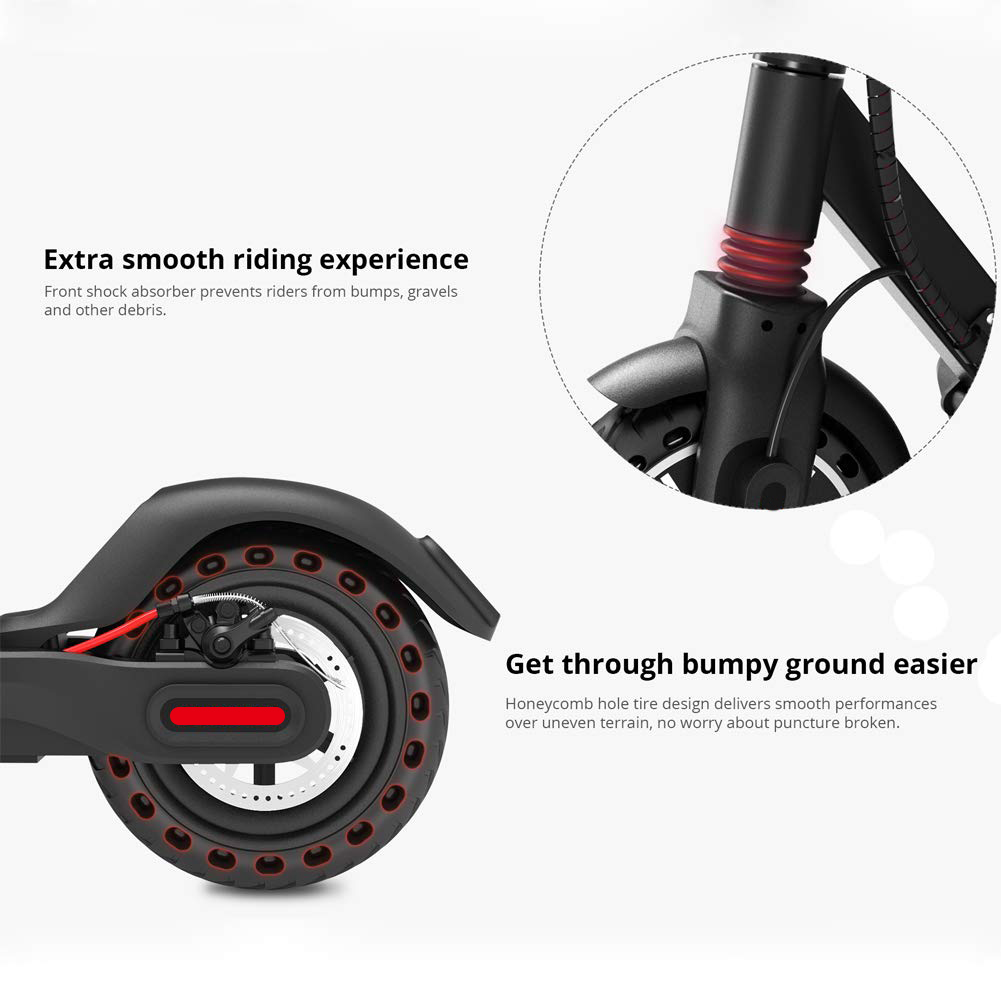 3 Speed mode and 350W Motor:
On this scooter, you can find three-speed modes, depending on the road and the weight of the driver. These speeds start at 15 km/h and can end at 31 km/h. You can easily adjust the speed.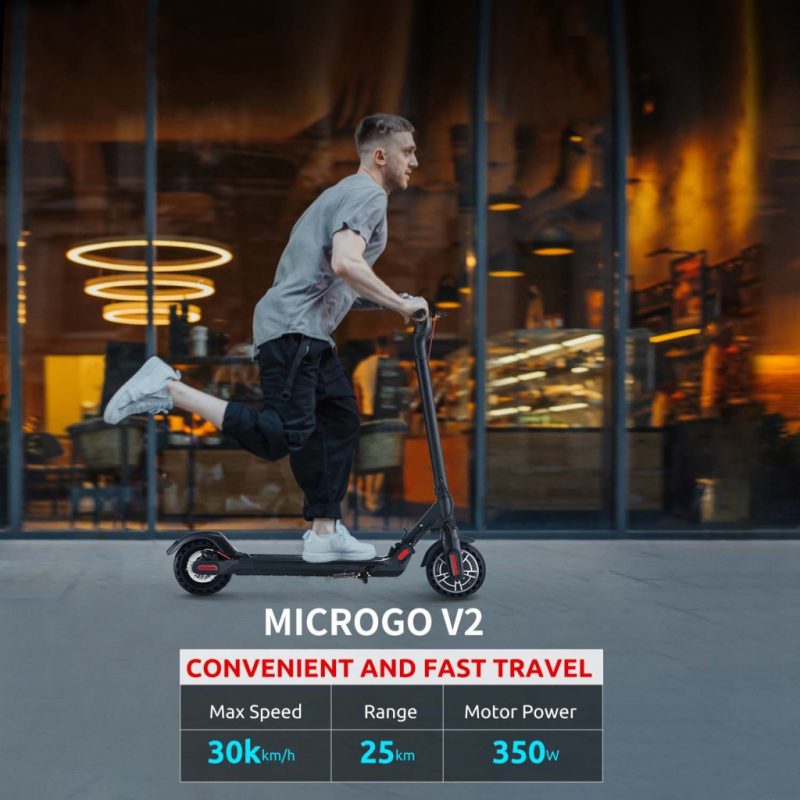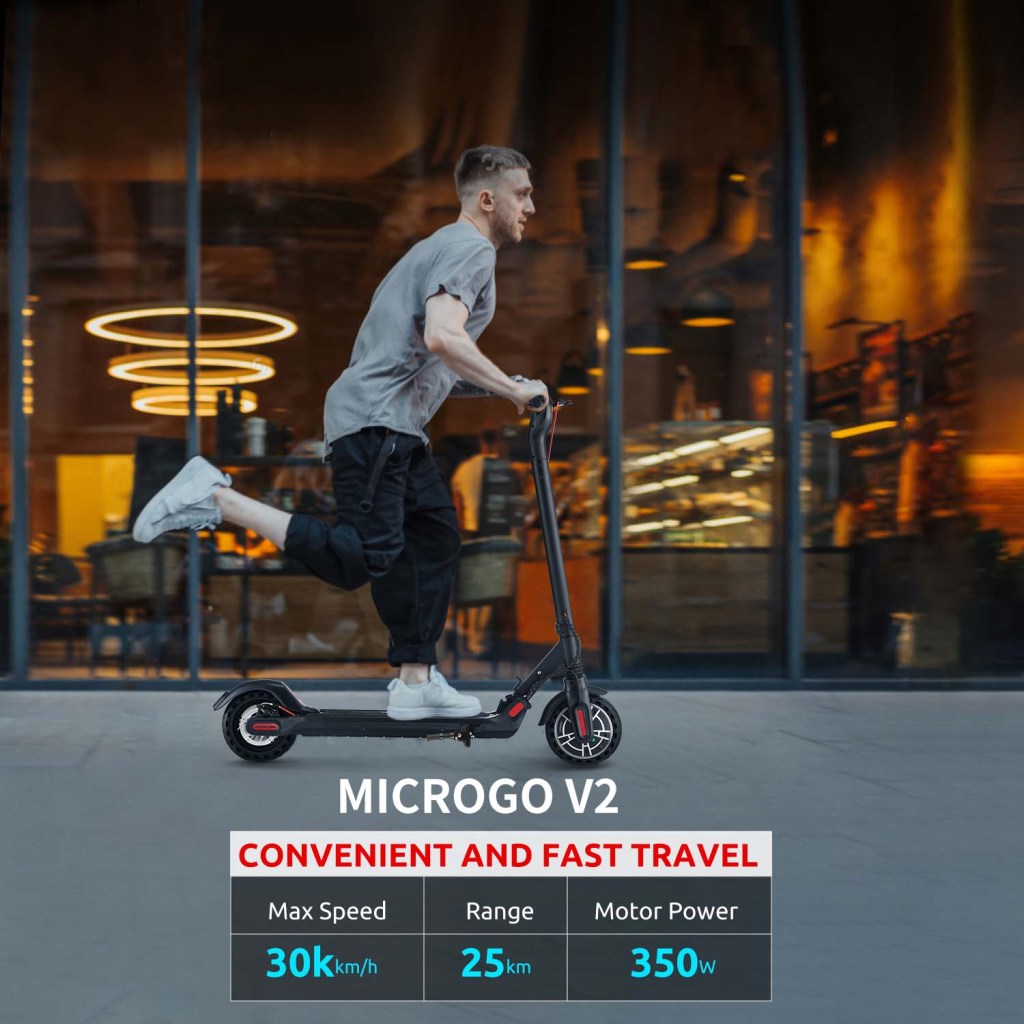 Called the Safest Scooter:
The front and rear wheel systems make the scooter safer to break. It also has a dual damping system to make your ride more comfortable and allows you to drive on any road due to the tires' grip.
Another feature is a gauge on the scooter's dashboard that allows you to see its speed. These scooters are suitable for travel. It has front and rear lights that make it easy for you to ride a scooter at night. It's easy to control. AOVO MICROGO V2 is beautifully designed. They use aluminum alloy in the production of this scooter to make it hard and unbreakable. It will make any scooter reliable and can save you money.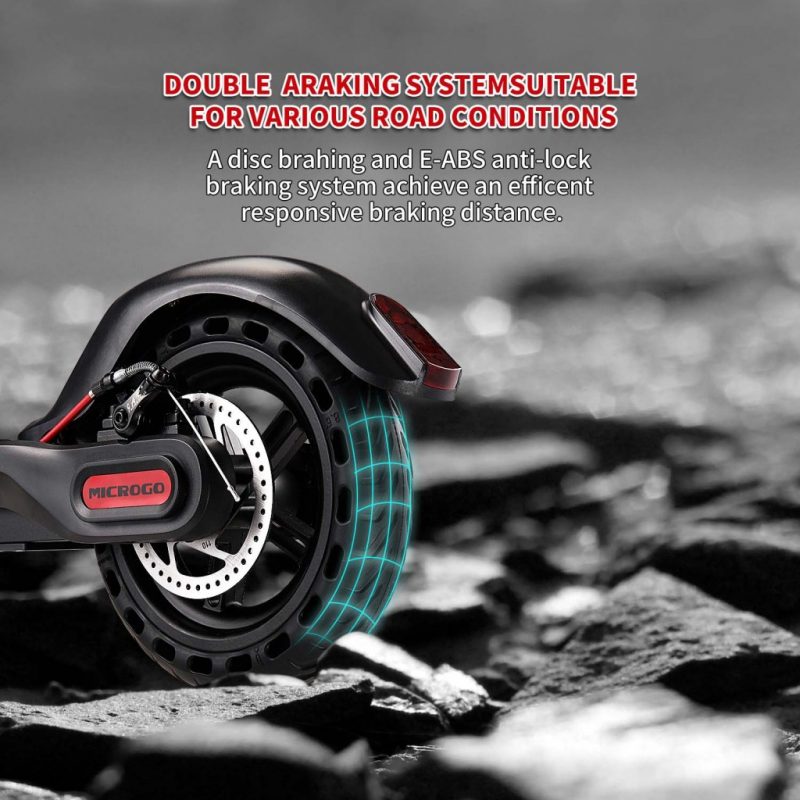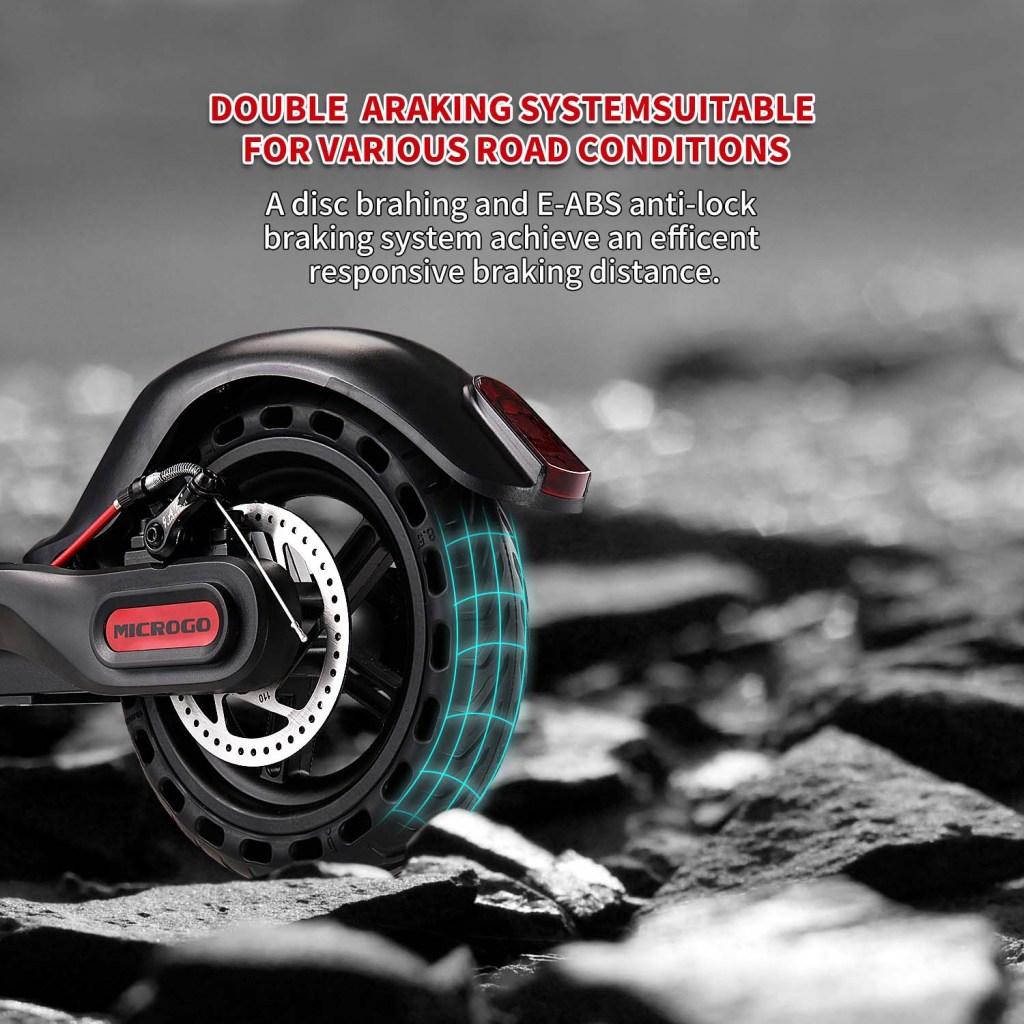 You can easily climb 15 slopes. It appeals to anyone through its shape and character. It comes in many colors to make the scooter look beautiful.
Capacity:
It also has a basket behind it and has a strong weighing ability. With this, you can comfortably have a lot of things in your basket compared to the latest models. These scooters make your ride safe and comfortable. The demand for this scooter was very high; many lovers wanted to buy this scooter at any price. I don't think this scooter needs any marketing. Many enthusiasts already know these scooters and want to buy them as soon as possible. This scooter has many competitors and many enthusiasts. They want to build scooters that can compete with Aovo MICROGO V2 and provide new features for their scooters. But these scooters are good for the environment because they don't need fuel. Therefore, they do not cause any pollution to the environment.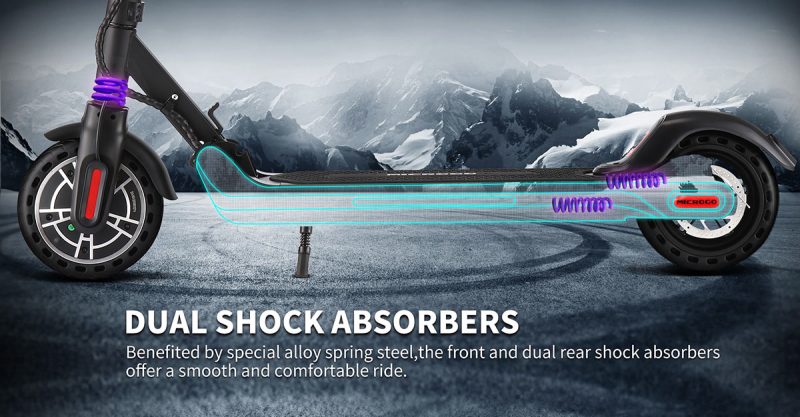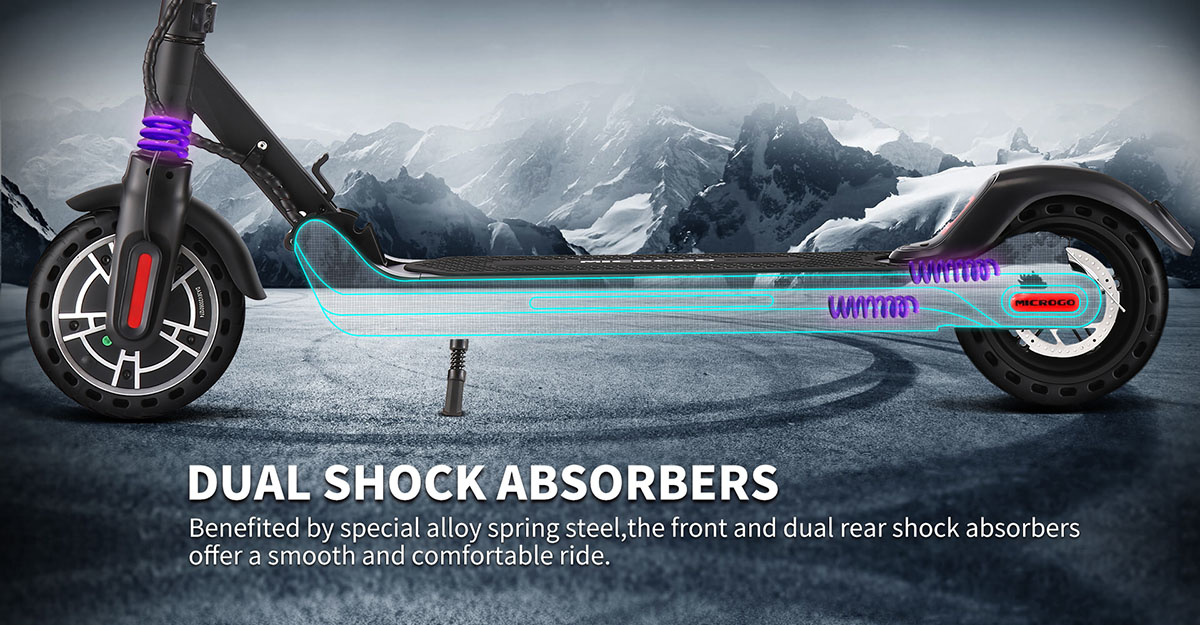 Precautions:
Finally, I'd like to tell you some precautions to take when riding a scooter. Always wear safety equipment, such as helmets and elbows. Try driving on a smooth surface away from heavy vehicles. Keep your eyes wide open while riding, and try to avoid drains that are very harmful to you. At night, always keep the headlights on; You can easily see someone coming in front of you.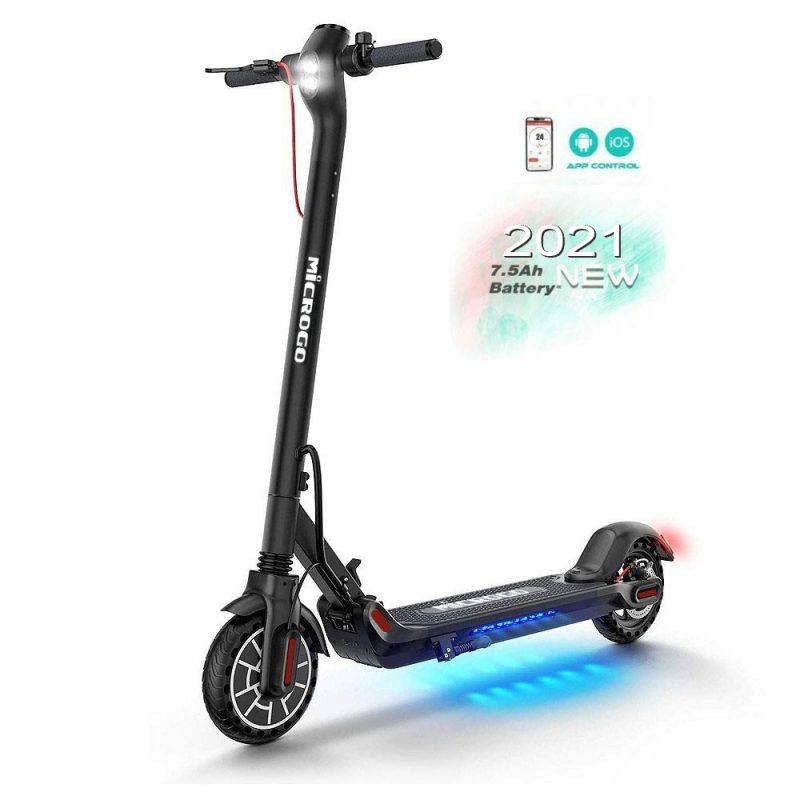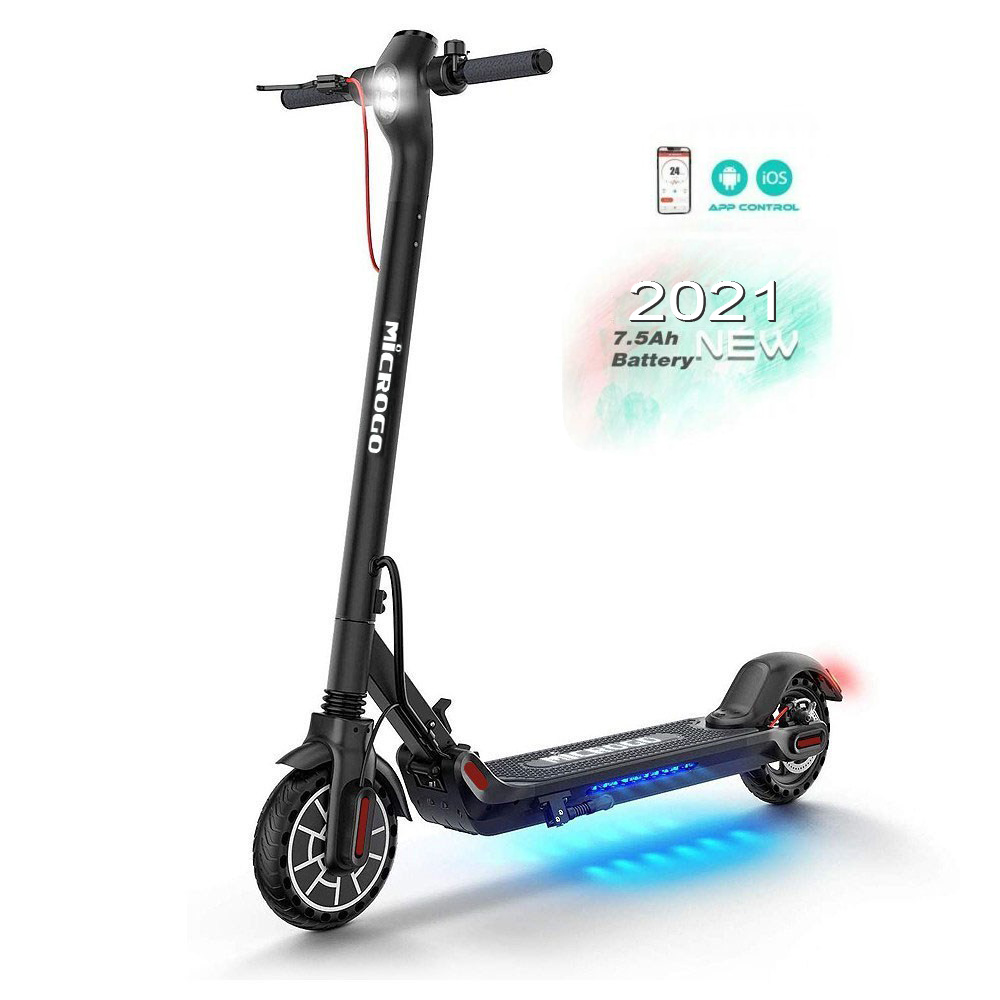 Specifications:
Model name: Micro go V2
Motor: 350W
Max speed: 31 KM/h
Max mileage: 30 KM
Tires: It has an 8.5-inch Honeycomb tire
Battery: It has a 7. 5 MAH battery capacity
G Weight: 15.8/18.5 kg
Max load: 150kg
Climbing Ability: <=15 degree
Water Proof: IPX4
Brake: Front E-brake/Behind: Disc Brake
LED Display: Multifunction Display
Charger parameter: 42V 1.5Ah
Charger time: 4-6 Hours
Speed: 15/25/31km/h (Adjustable)
Motor Power: 350W
Load Range: 55-220 lbs.
Max Speed: Approx. 18. 6 mph
Riding Modes: 3 Speed
Modes Travel Distance: Approx. 17 miles
Battery Capacity: 270Wh
Charging Time: 4-6H
Climbing Capacity: 15%
Battery: Lithium-Ion 36V 7. 5Ah
Unfolded Dimensions: 44. 5* 18. 8*45.9inches
Folded Dimensions: 44. 5*18. 8*15. 7inch
Buying Link

Buy it Now from AOVOSTORE

For Only £269.99
Traffic can make anyone's life easier. But many people can't afford transportation like cars. So they use scooters and bicycles. Scooters are cheaper than bicycles. Today, many companies are trying to build electric scooters that don't cause pollution and provide users with a comfortable ride. The company is trying to build scooters with high-efficiency bodies, power, speed, and aesthetics. It is one of the most popular products you should know about and then try to buy it as soon as possible. Many companies make efficient scooters, but one manufacturer, AOVO, tries to roll out the product better than anyone else. They tried to provide all the features of today in the scooter. One of its products is MICROGO V2. Good portability and useful range make this scooter a luxury. You can rely on this product, which is highly feasible and reliable for anyone. In addition, the product is very efficient and saves you most of your time.