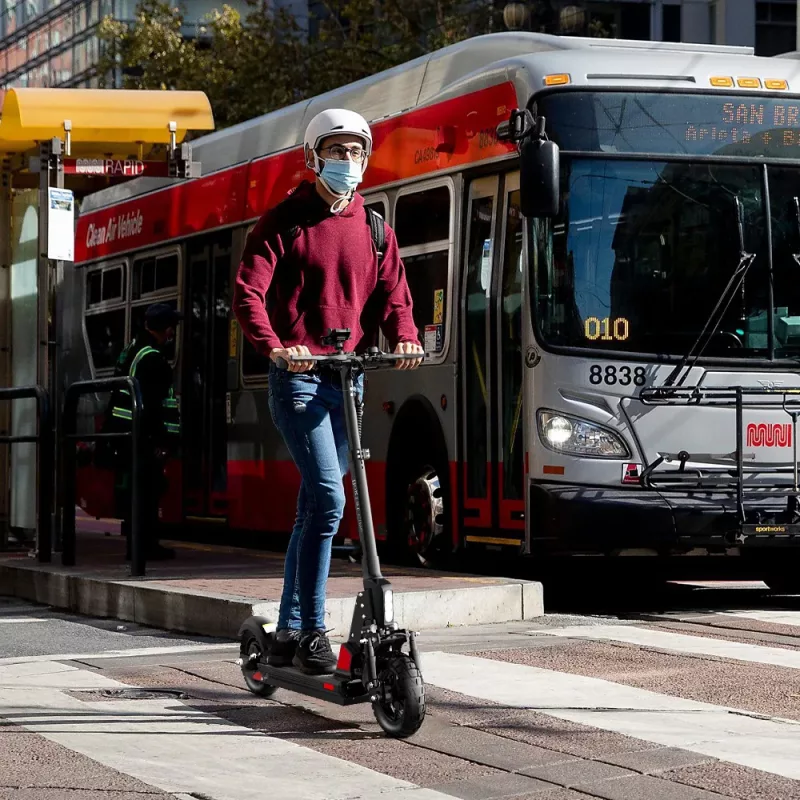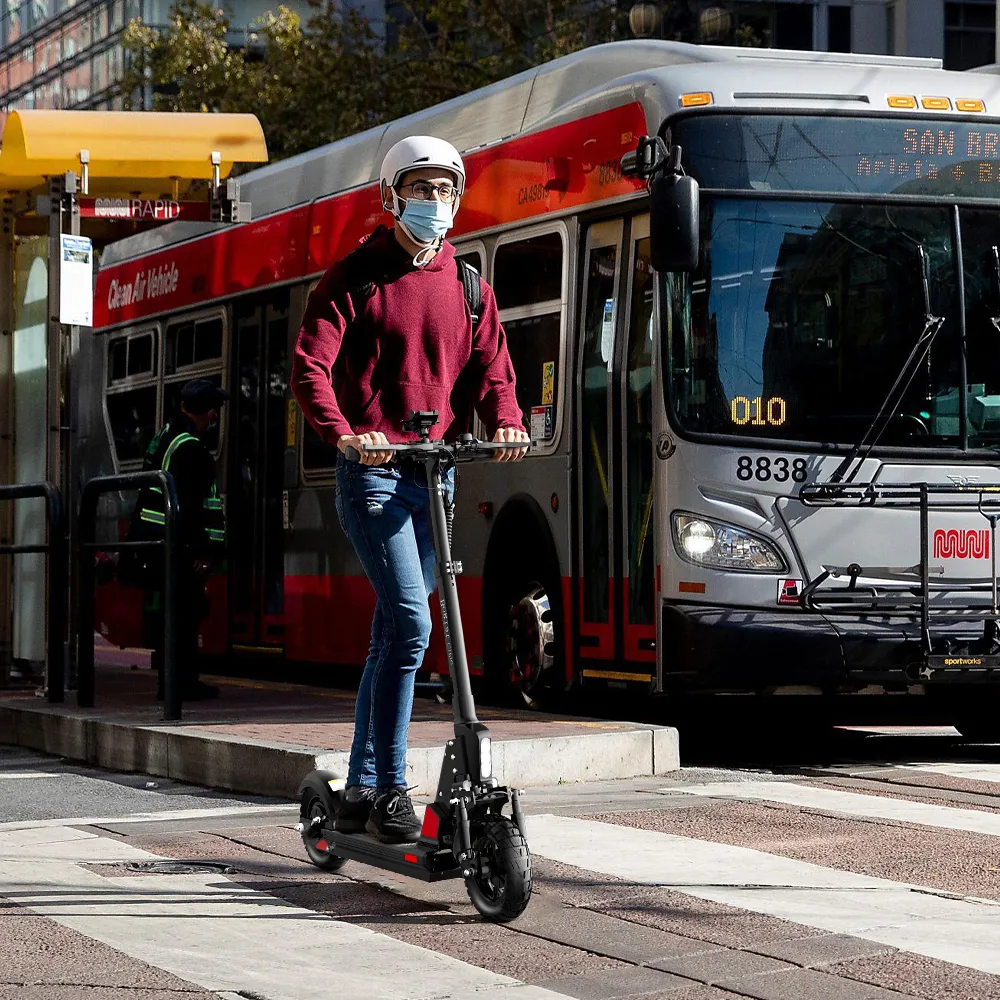 The last decade has seen almost $200 billion invested in improving mobility globally. This growth has resulted in the growth of micro mobility transport such as electric scooters and e-bikes across the globe. Electric scooters are experiencing a boom in demand that a Grand View Research report says will result in the market growing to $41.98 billion by 2030.
Scooters powered by electric motors are convenient and cost-effective. Although, the rider's needs and lifestyle will still determine its effectiveness. Depending on your budget, you can get around anywhere with the best value electric scooters.
Featuring high performance, excellent quality, and reliability, the Bogist C1 pro electric scooter with seat is an impressive e-scooter now becoming the best electric scooter 2022 in the UK. Materially, it is made with strong and sturdy materials that will protect it from easily breaking apart and getting damaged. Despite its versatility, it doesn't hesitate to push through varying ground conditions, whether it is wet or dry.
Following are some distinct features of BOGIST C1 Pro that make it superior among other available e scooters for sale:
Portable:
BOGIST C1 PRO's handlebar grips can be retracted quickly, which is finally a portable scooter. It is also lighter than a traditional scooter, weighing less than 24kgs (instead of 25-30kgs).
Height:
Furthermore, the actual handlebar height can be adjusted in two steps, based on the user's height. It also included a small hook for carrying a shopping bag, for instance. The construction is absolutely flawless with an aluminum structure, and the rest is plastic.
Take up less space:
For most people, automobiles are their preferred mode of transportation. However, this may change as parking spaces are scarce, fuel costs are rising, and parking and tolls are becoming more costly. Our BOGIST C1 PRO's folding ability makes it less space consuming and can save you from paying parking fees.
Disc brake:
The scooter has front and rear lights. We get a disc brake next to the engine brake, which doesn't bother the rider if he lives in a hilly place because it can still overcome a 20 degree incline grade ability.
Battery:
A 48V 13Ah battery can cover about 40-45km, with variables due to the rider's weight, the speed maintained, the style of driving, and even the surface of the road. Disc brakes provide safety, and the scooter can be recharged in about seven hours.
Information about the battery capacity, the current speed, and how to use it is displayed on the LCD on the handlebars. The rear disc brake on the BOGIST C1 PRO facilitates quick braking at high speeds, ensuring your safety. Upon fully charging for five to ten hours, it can travel 35-40 miles. It has a comfortable seat but still considers its maximum weight capacity, motor power, and duration of the operation.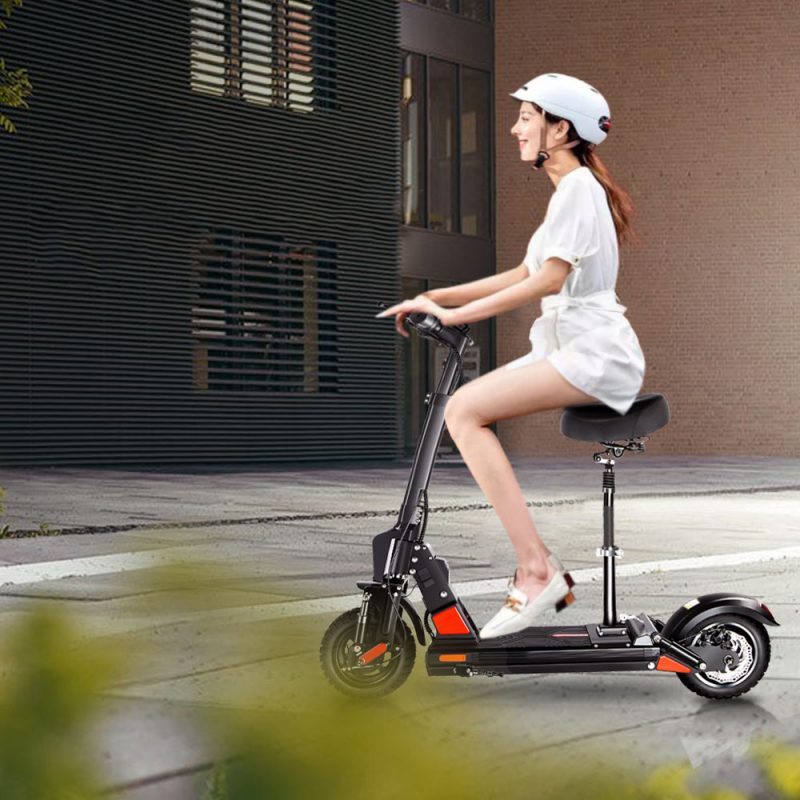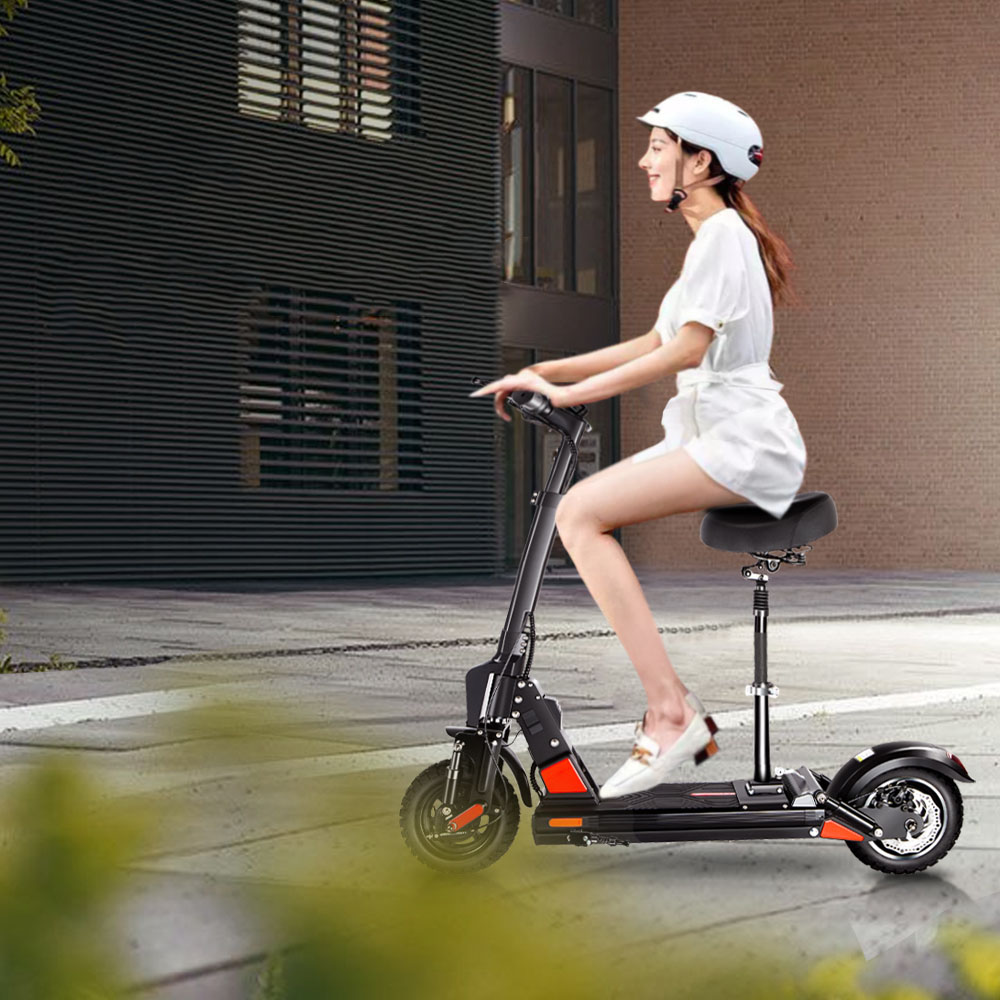 Spend less time in traffic
Investing in the best electric scooter 2022 will also allow you to spend less time stuck in traffic. Riders with skill can quickly move through traffic on our BOGIST C1 PRO electric scooter with a seat. This saves time when traveling every day.
Hence with this scooter, you can get where you need to go quickly, comfortably, and most importantly, safely, whether you need to use it for work or pleasure.
Durable material 
BOGIST C1 PRO electric scooter with seat is made of durable material. Aluminum alloy is the material of the BOGIST C1 PRO. The strong and sturdy materials used in the construction of the BOGIST C1 Pro help to prevent damage and breakage.
Although its own weight is 23kg, it can bear a maximum of 150 kg heavy load. It can also handle rain, snow, and ice conditions without hesitation and can push through a variety of terrain conditions.
Battery & Charging capacity
BOGIST C1 PRO electric scooter with seat has a 13 Ah Battery that takes 7 hours to charge fully. After fully charging, BOGIST C1 PRO can cover 40-45 kilometers with 25 kilometers per hour's maximum speed.
Safety & protection
BOGISTI delivers high quality, high reliability, and high performance. With a 600W electric motor, it can achieve speeds up to 25Kph.
If you are worried about riding your AOVO M365 after the skies open up, don't fret. The AOVO M365 is equipped with 3-speed setting protection. You can use 1st gear for comfortable 10 mph rides or kick it into second gear and get the whole 15.5 mph experience according to your mode and need.
Smart display
The BOGIST C1 Pro electric scooter with seat comes with an intelligent display that features power lights, speed mode, auto-cruising, and a power indicator to monitor scooter status.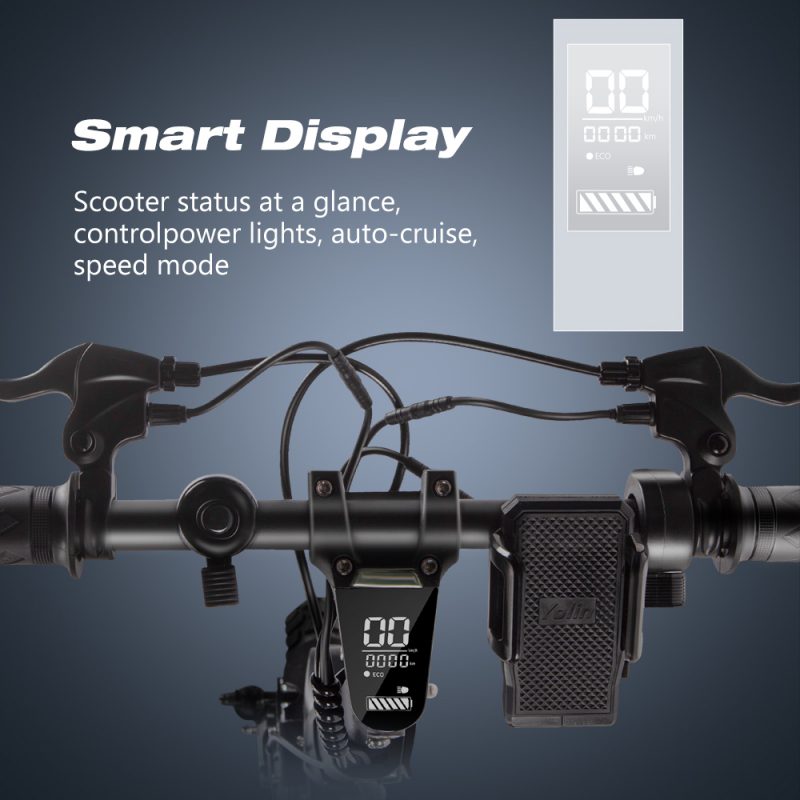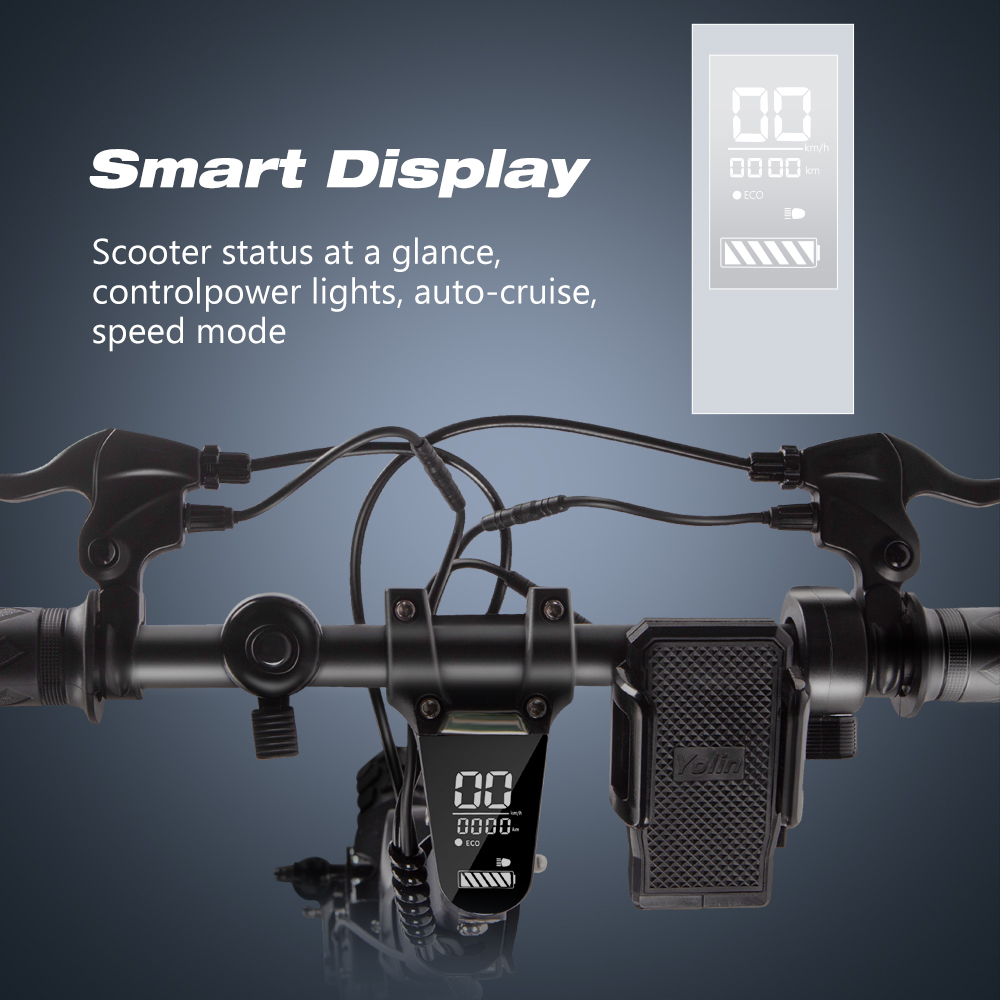 Comfortable brake system
BOGIST C1 Pro's focus is safety and control, so both drum and electronic brakes are of the highest quality. You only need to squeeze the brake handles a little, and the e-scooter will stop within a matter of seconds.
Durable tyres
BOGIST C1 Pro comes fitted with solid and air-filled tyres. The tyres are designed to run longer distances and provide a smoother ride while preventing punctures.
Powerful motor
It has an advanced 600W powerful motor, which allows it to run at a speed up to 45 kilometers per hour and cover a long distance between 40km and 25 miles. This best electric scooter 2022 allows you to ride either standing up or sitting down based on your comfort level – making it an even more versatile device.
Headlights 
Battery power can be monitored, speed modes and the cruise control can be altered, and headlights can be turned on or off. With its LED glare headlight system, the electric scooter makes it possible to climb and drive with no fear. This feature makes it easy to drive over uneven terrain.
With this best electric scooter 2022, you will be able to minimize the vibrations produced by the humps and bumps that you may experience on your journeys as effectively as possible with durable suspensions.
Conclusion
Bogist C1 PRO Folding Electric Scooter is the best electric scooter 2022 for those who are looking for quality and power at a price that isn't terribly cheap. At AOVO online store, Bogist C1 PRO is available reasonably priced and can be shipped to any European country, including the UK.
Shop on aovostore.com.