Description
Urban Humming Bird
Weighing only 16kg-18kg with battery, it can be lifted with just one hand. It's easy to take it home, take it to work, put it in the car, or take it to the subway.
CARBON BELT & TORQUBE SENSOR
Unchain Your Ride
Free yourself from oily, rusty chains, and join the carbon drive revolution. 2-30,000 km maintenance-free. Smart torque sensor translate every movement into smooth motor power.
SMALL BUT POWERFUL BATTERY
Enjoy Pure Riding Fun
Samsung battery, maximum assist range of 100km. ADO Air is ready to take you to every destination and enjoy the journey with your loved ones.
IPS Color Display
IPX7 waterproof & IPS color display, clearly under the sunshine.
Three Assistance Modes
Easy to ride. Convenient to adjust.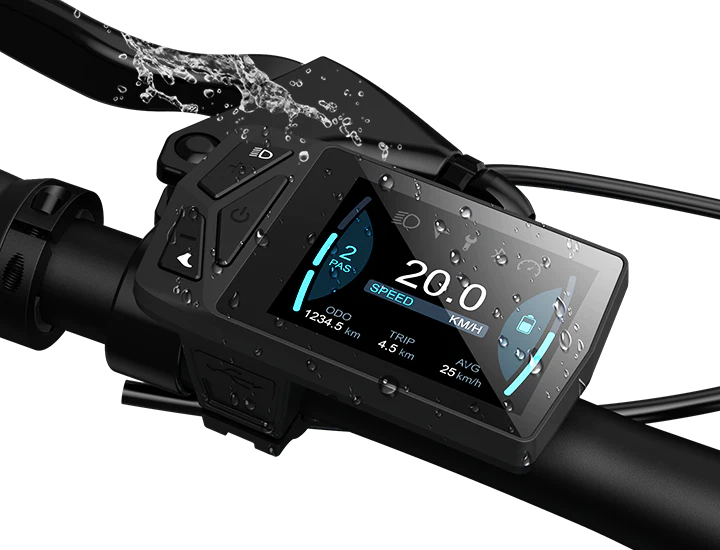 Hydraulic Brakes
Safer and more stable.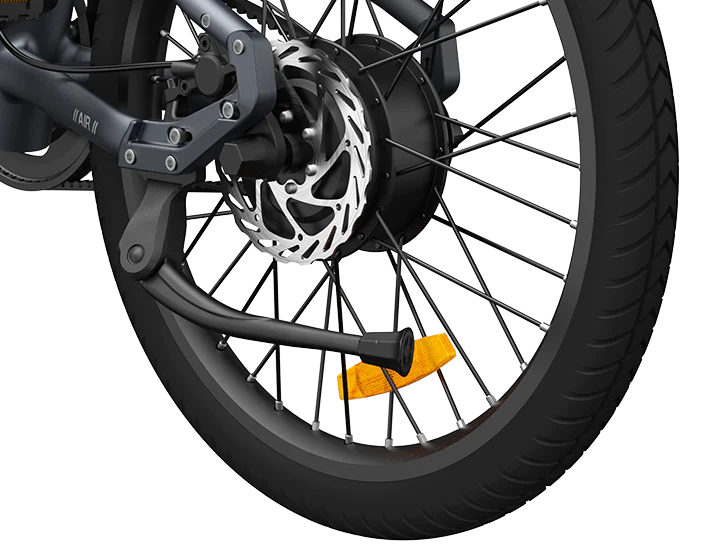 Front Lights
Increase visibility. Bring a safe ride.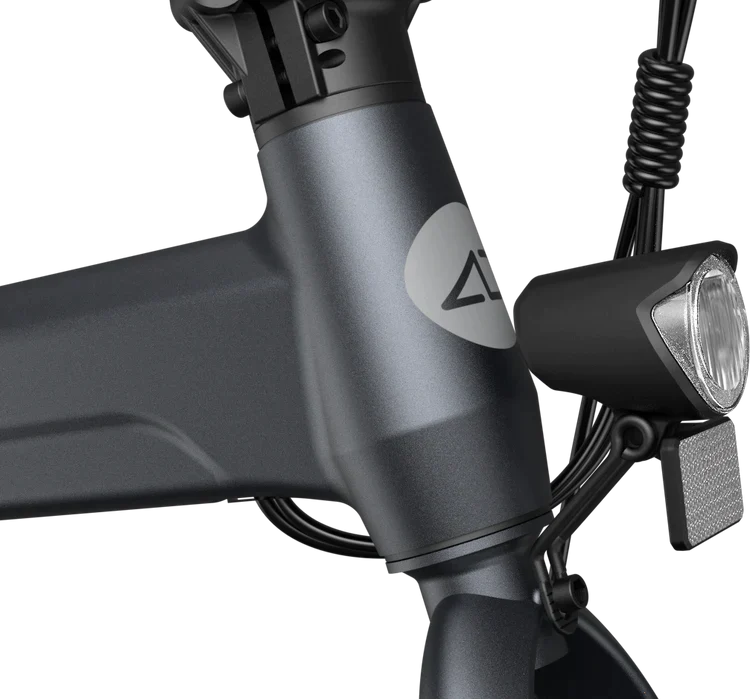 Smart App
Intelligent control system,app navigation + customer support + ADO LAB







Specification:
Range 100 km max range
Speed 25 km/h
Net Weight 16 kg
Certificate SGS CE
Suspension without
Transmission none
Tyre Size 20*1.95 Inch
Pedal Assist Torque sensior
Assist Intelligent 0-3 level pedal assist
Rider Heights 150cm-200cm
Weight Capacity 120kg
Working Temperature -10~50°C
Electronic Spec Marked Power
CE Verison: 250W
Intl. Version: 250W
Peak Power
CE Verison: 250W
Intl. Version: 350W
Battery Samsung 36V/9.6 Ah
Throttle CE Version:Without throttle International version:Thumb throttle
Charging Time 4-6 hours
Display IPS Color Display
Torque CE Verison: 37N.m
Inter Version: 42N.m
IS IT POSSIBLE TO CHANGE SPEED? IS IT WEATHERPROOF?
ADO Air 20 has a single gear. However, you can choose to use 3 levels of electrical power to assist your ride. Besides, ADO Air 20 is equipped with a smart torque sensor system that provides you immediate power assistance according to terrain. In this case, even if you ride or start the ride on an incline, you will get the assistance you need immediately even with a single gear.
Yes, ADO Air 20 is IPX5 waterproof and the IPS display is IPX7 waterproof, all electronic components are sealed to prevent ingress of heavy rain and dust.
IS ADO AIR 20 CERTIFIED?
According to SGS CE EN15194 and SGS UKCA, ADO Air 20 conforms to the requirements of: Machinery Directive (2006/42/EC), the EMC Directive (2014/30/EU), and the Radio Equipment Directive (2014/53/EU), and DIN EN 15194:2017, and ADO Air 20 battery complies with UN 38.3 lithium-ion battery testing standards.
WHICH COUNTRY ARE ALLOWED TO BE SHIPPED?
Countries That We Ship To For Free:United States (excluding AK/HI/PR),Chile,Australia,United Kingdom, Spain, Romania, Slovenia, Slovakia, Portugal, Italy, Poland, Netherlands, Luxembourg, Lithuania, Ireland, Hungary, Greece, Germany, France, Finland, Estonia, Denmark, Czechia, Bulgaria, Croatia, Belgium, Austria