Description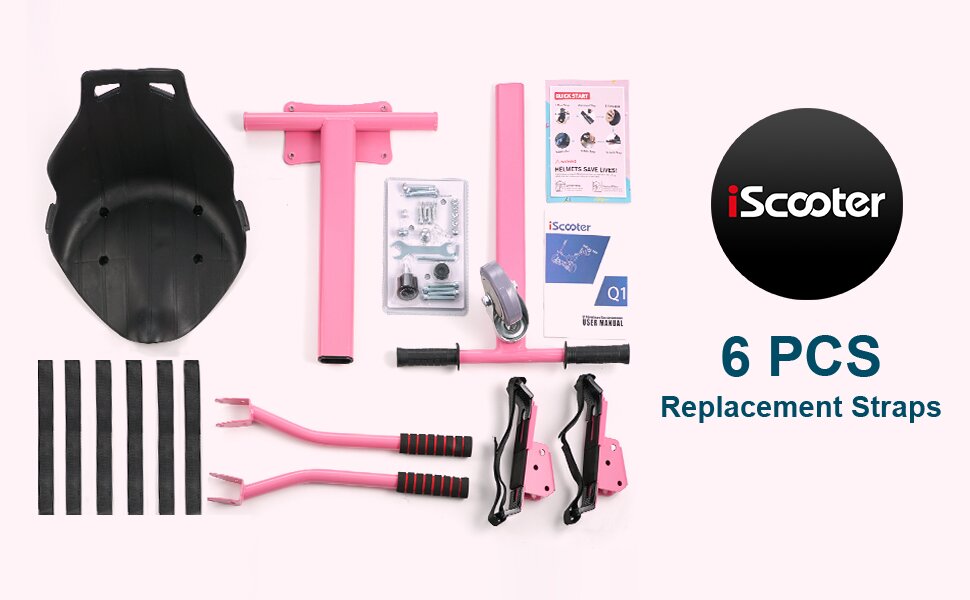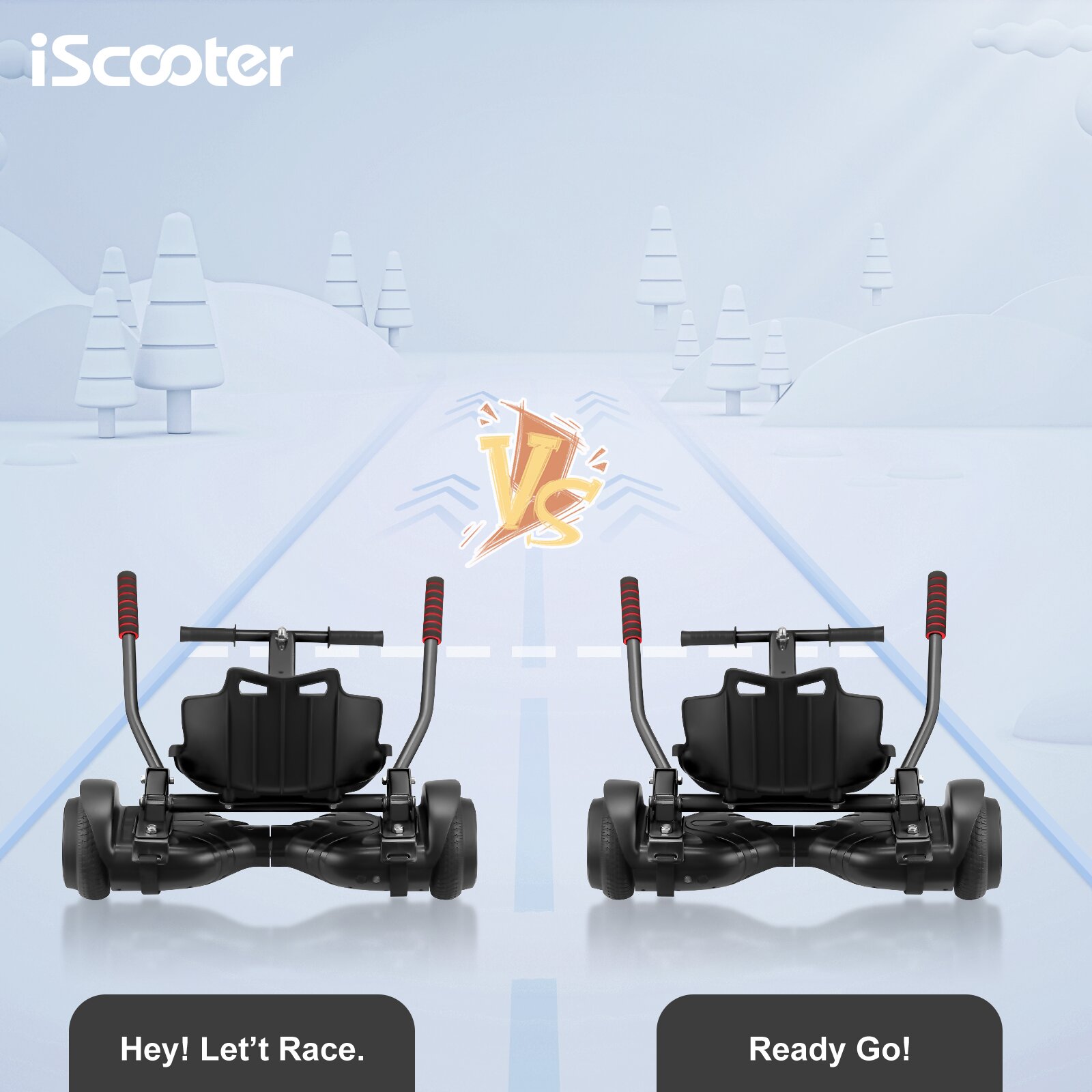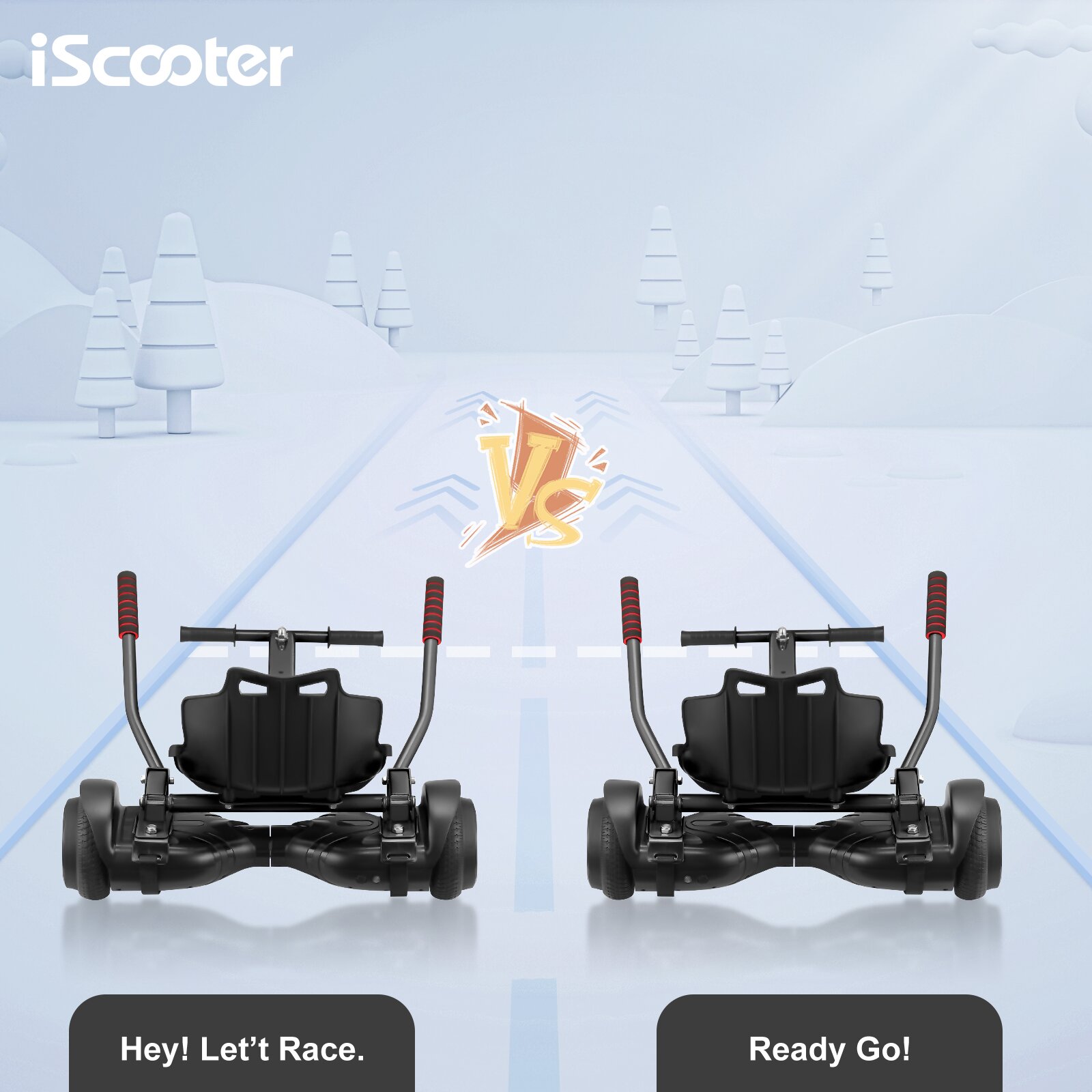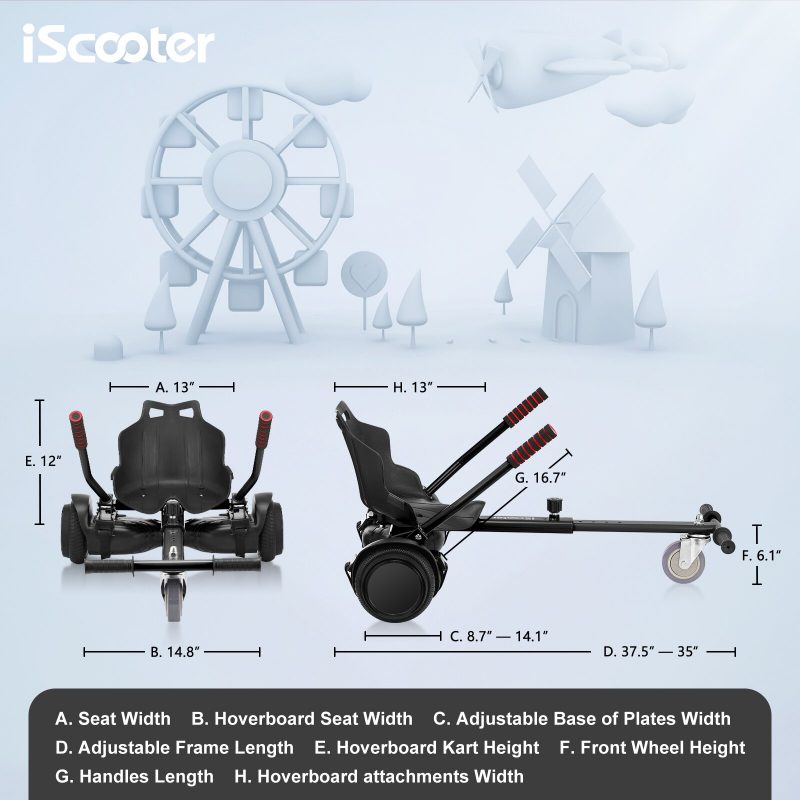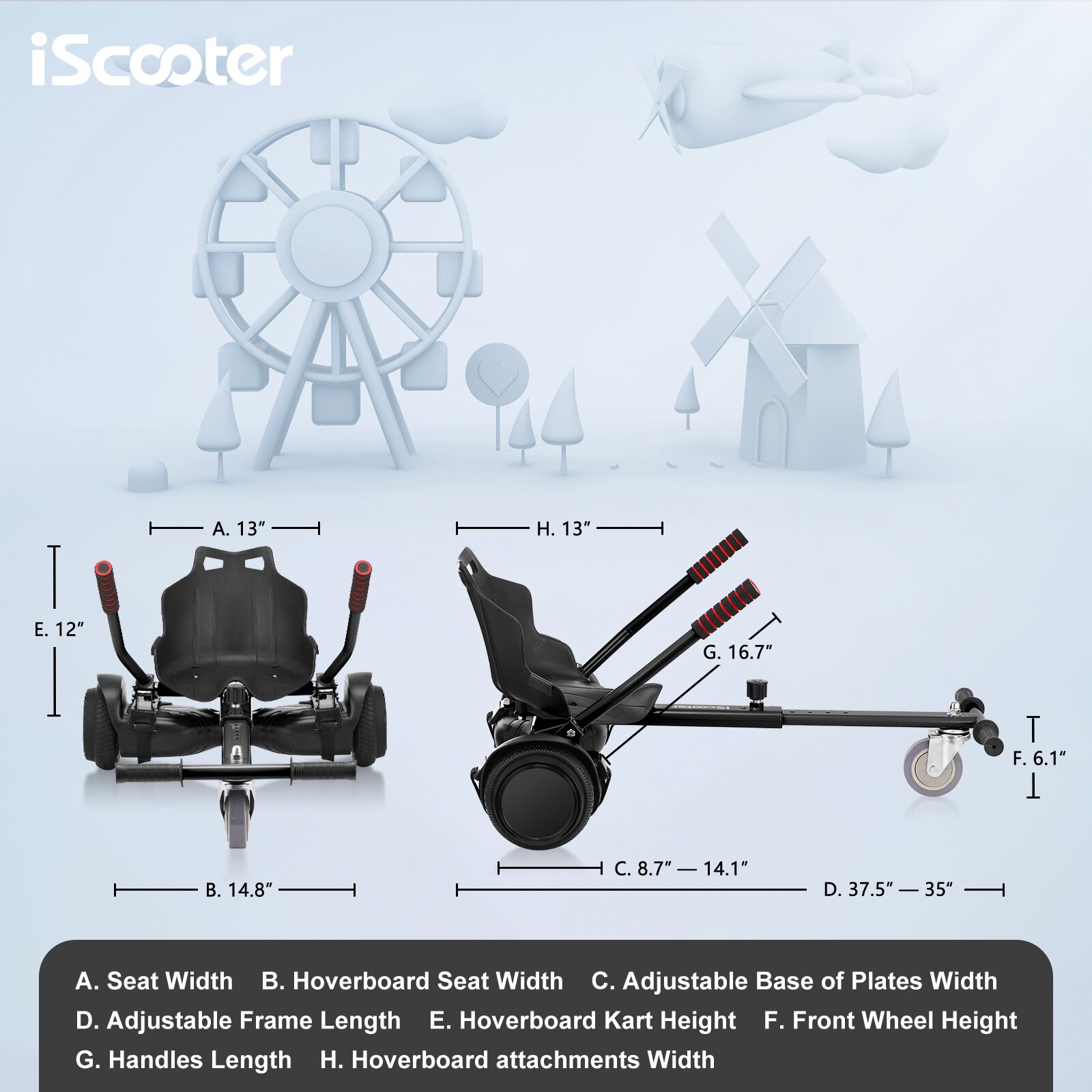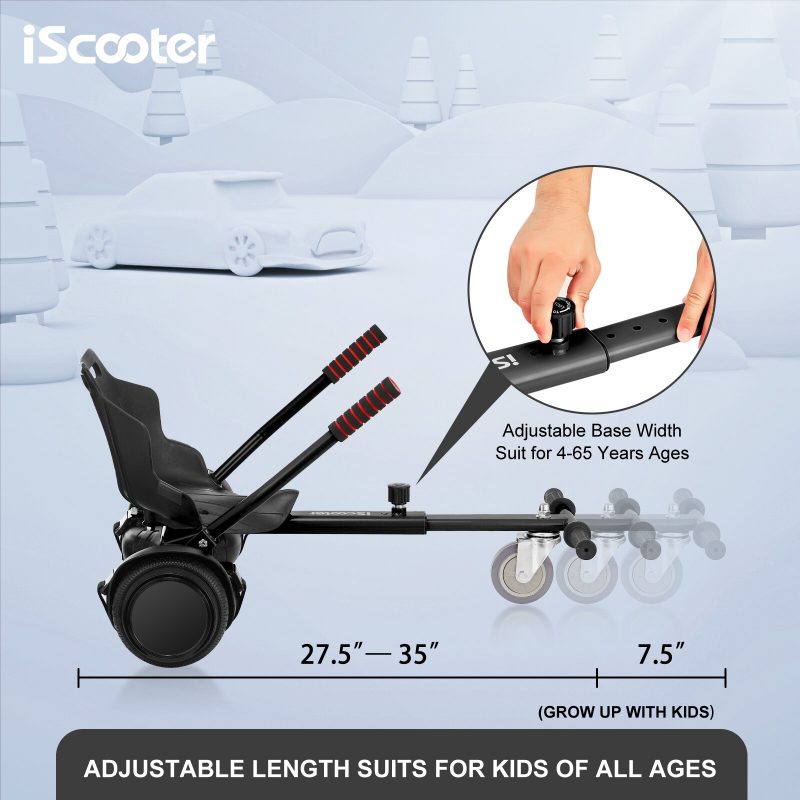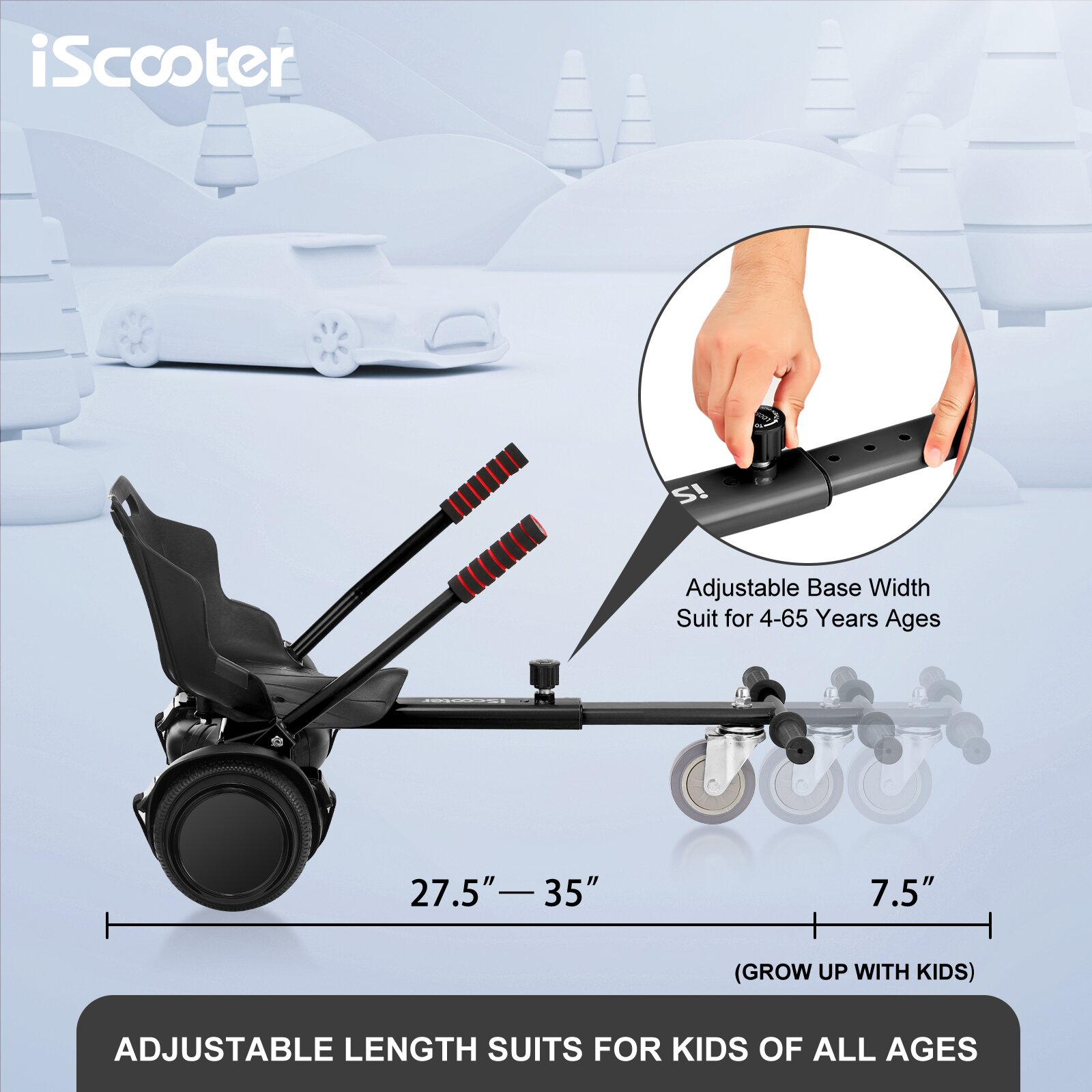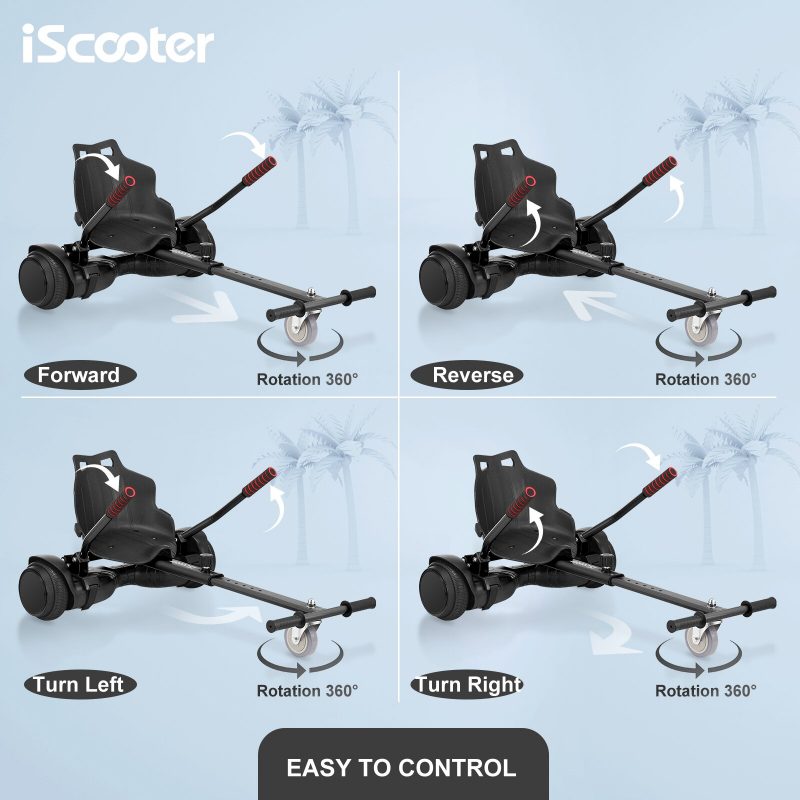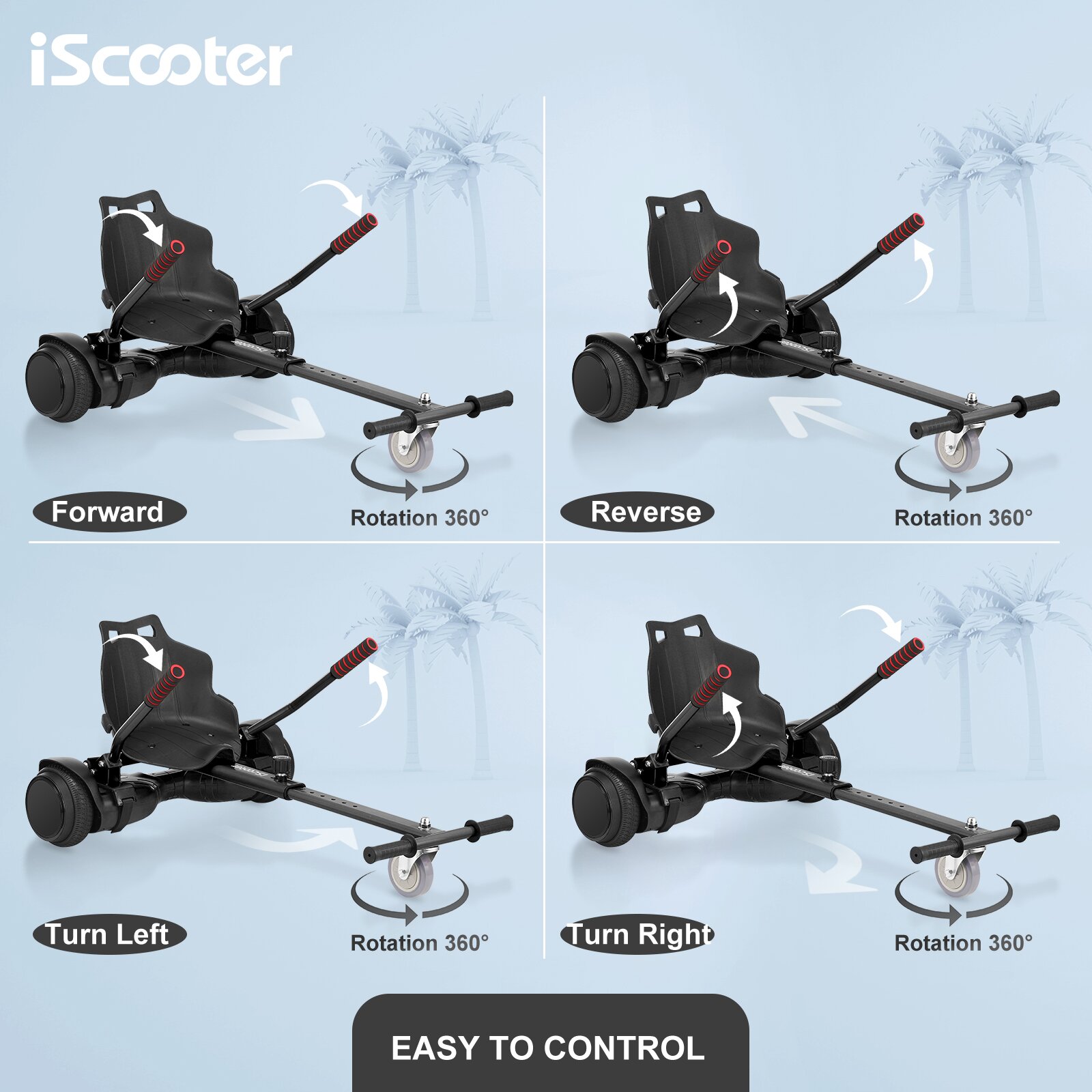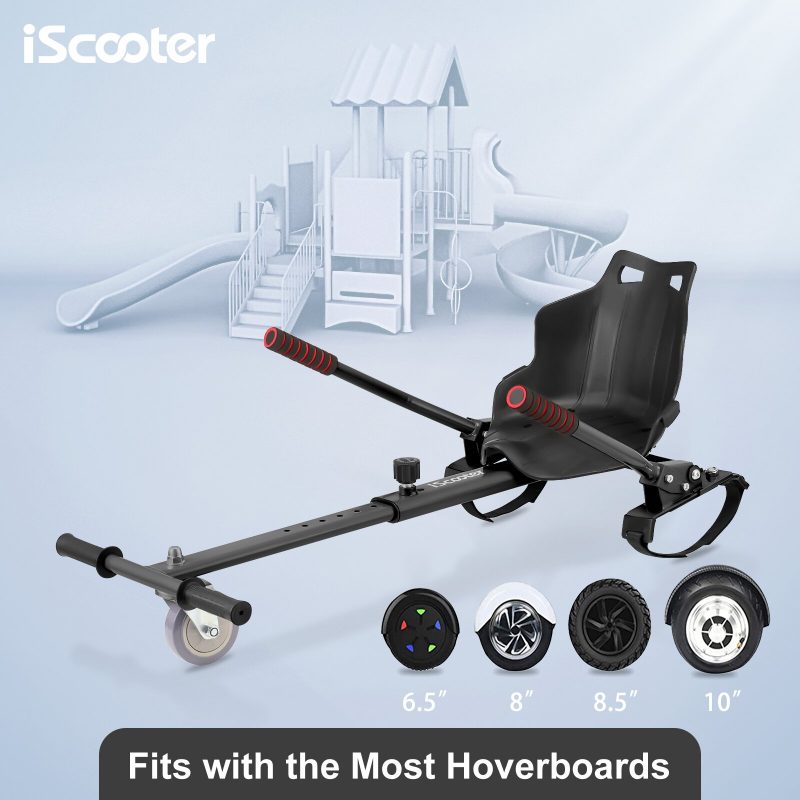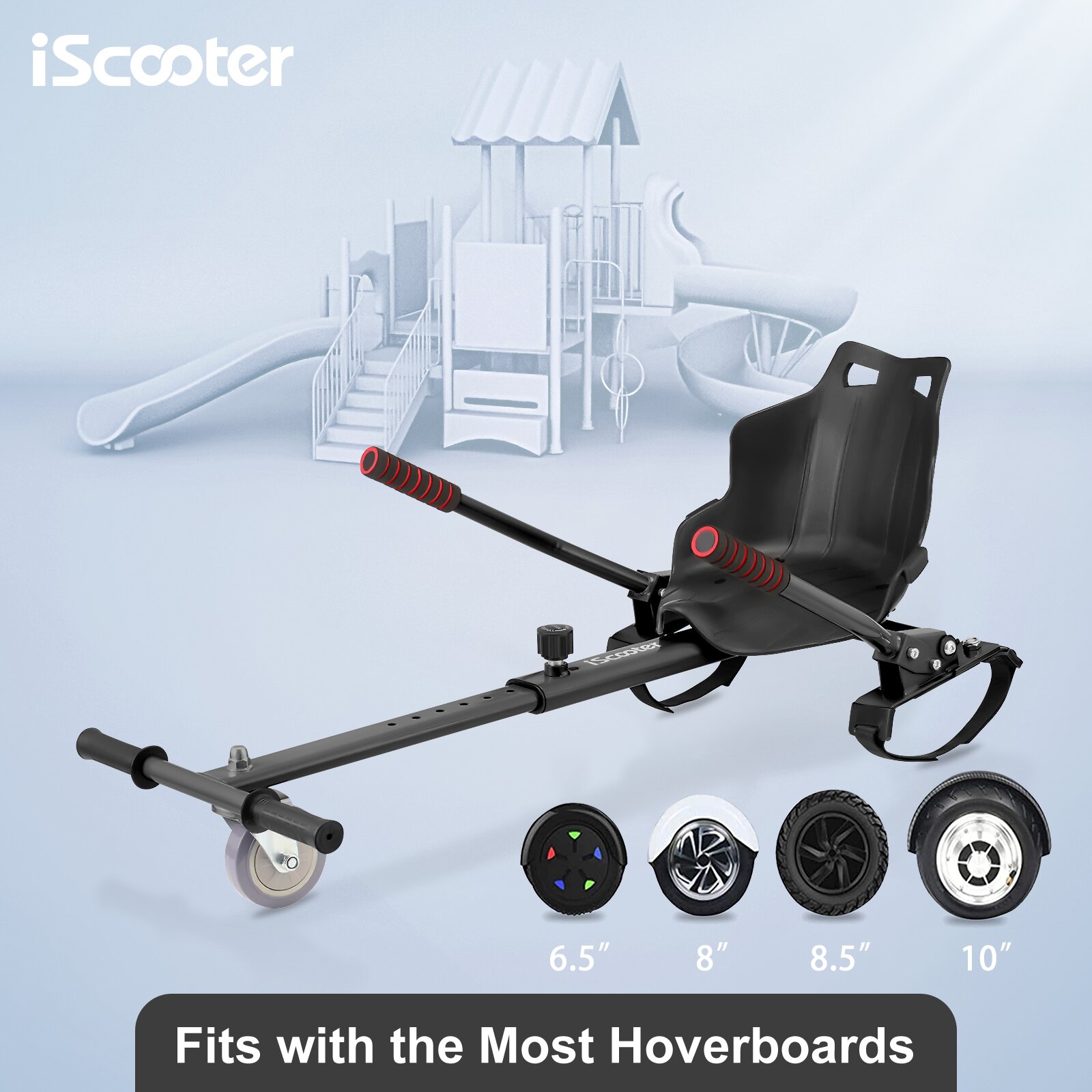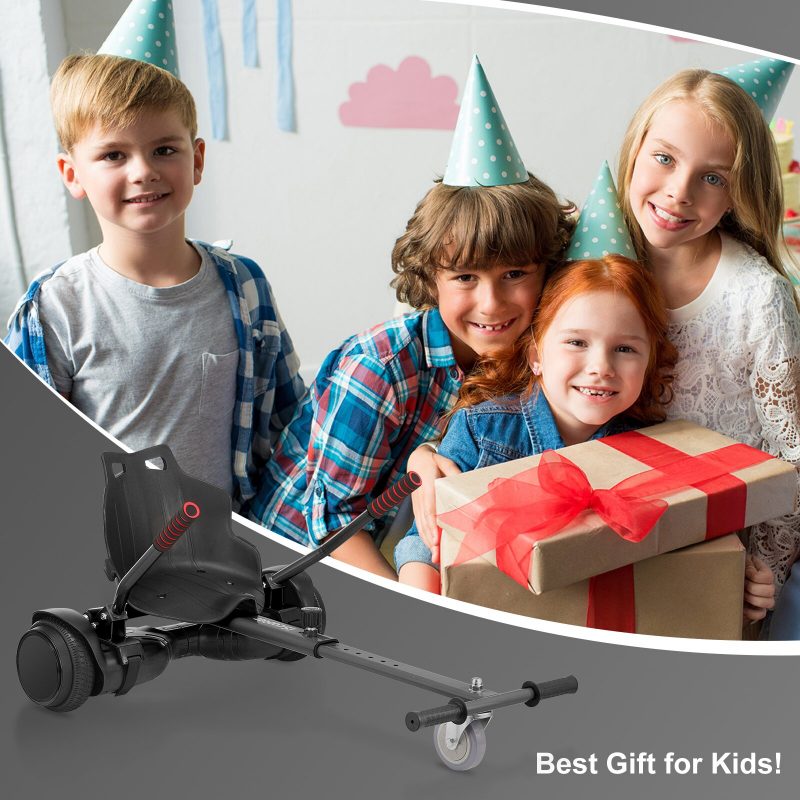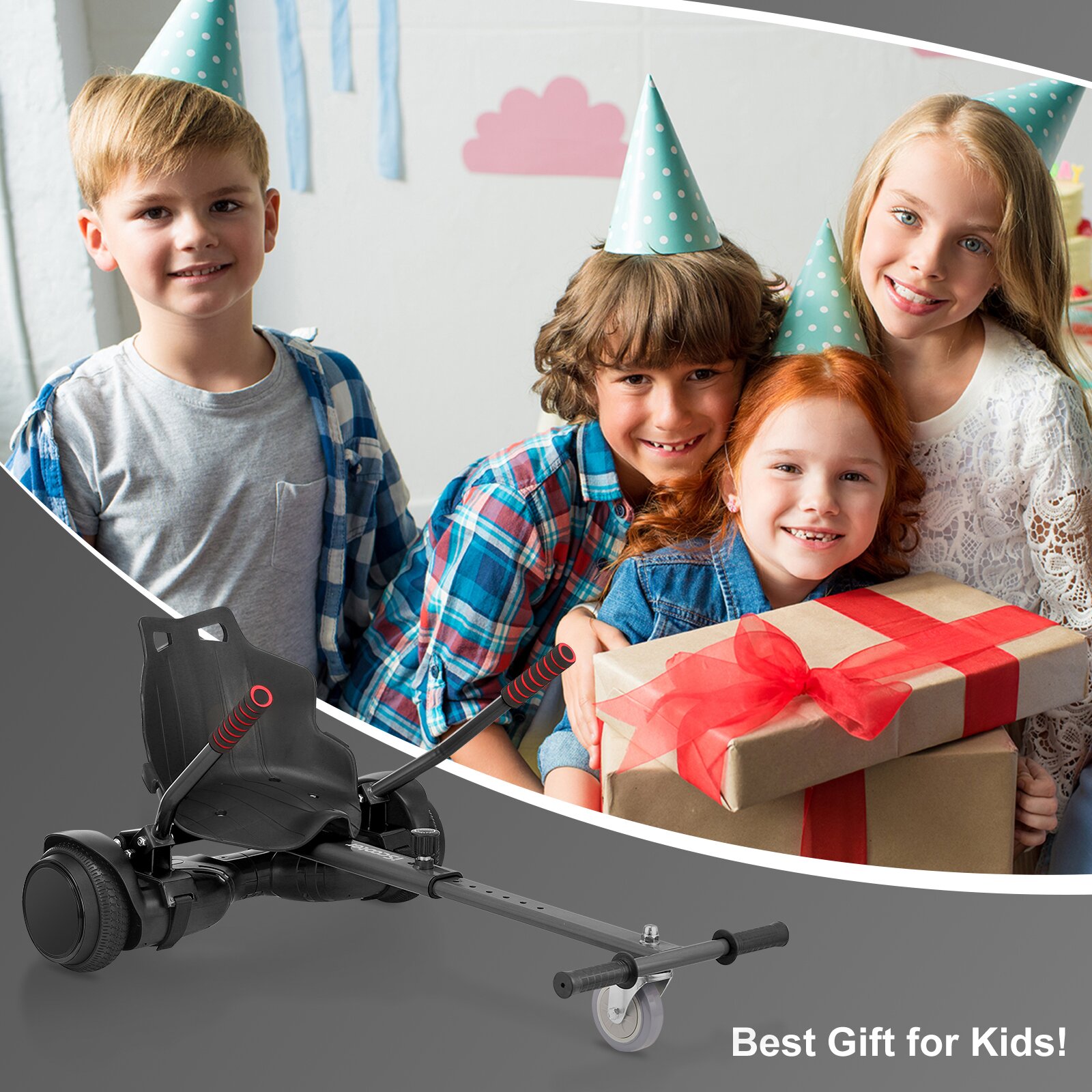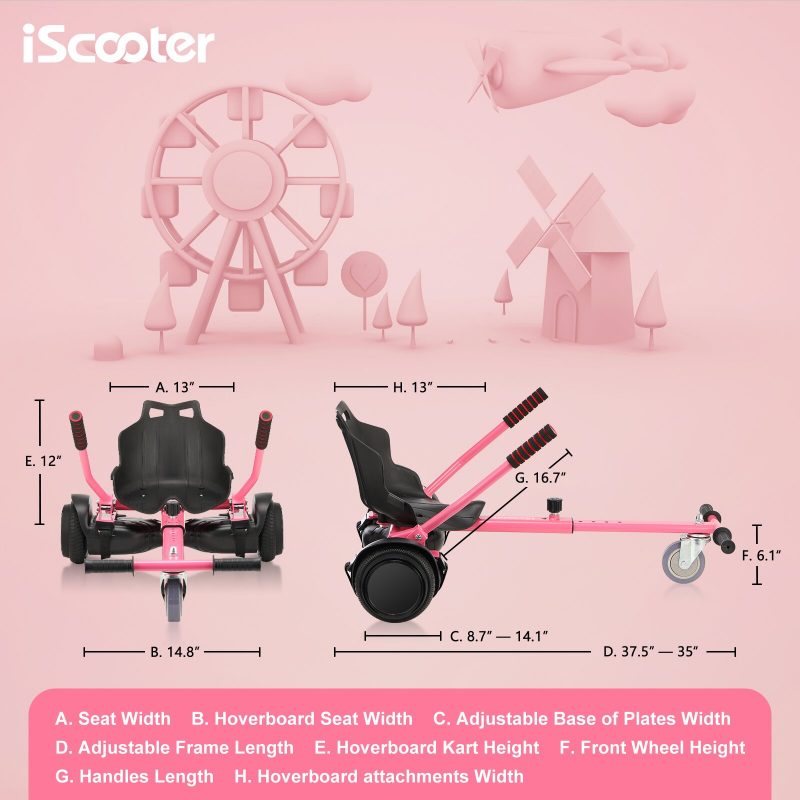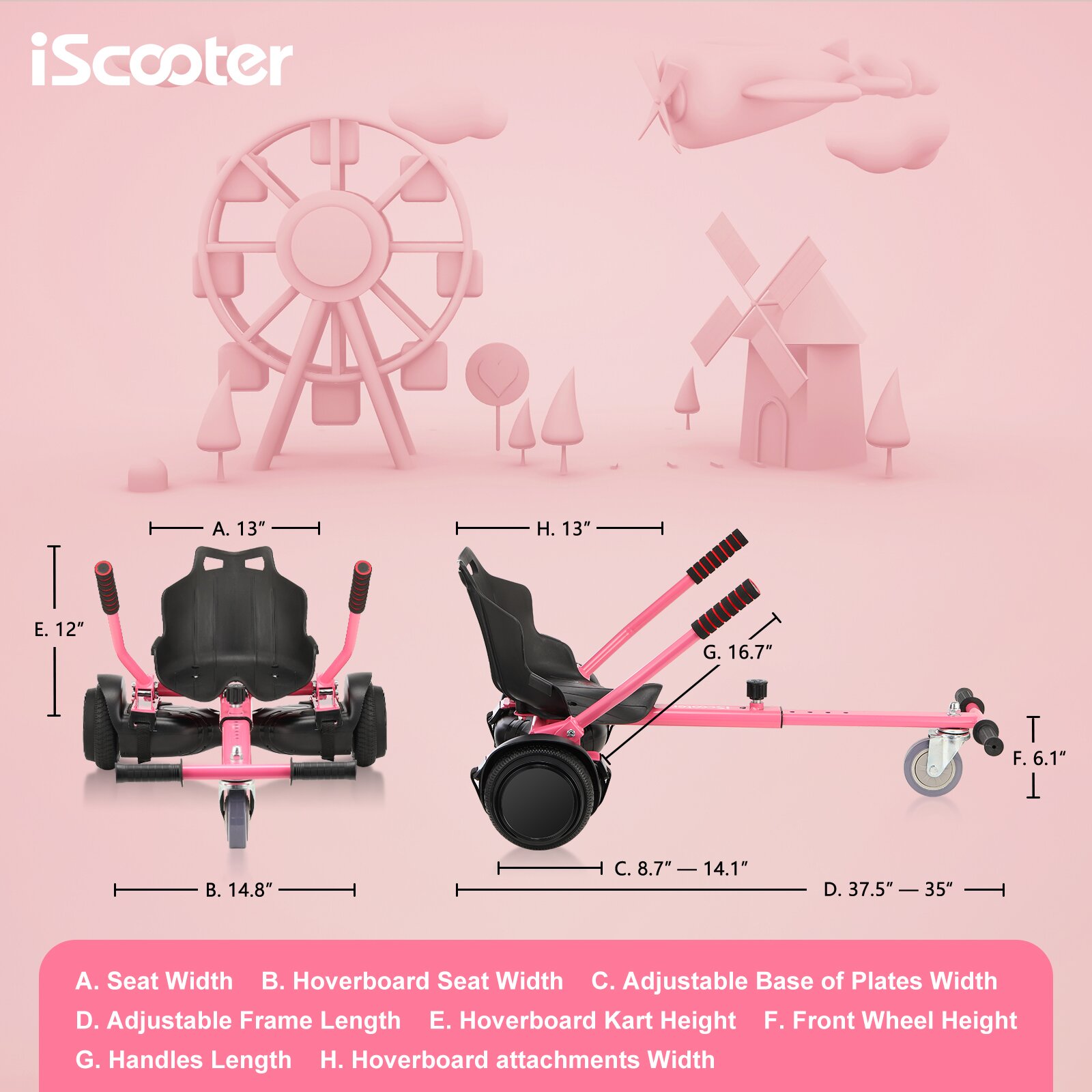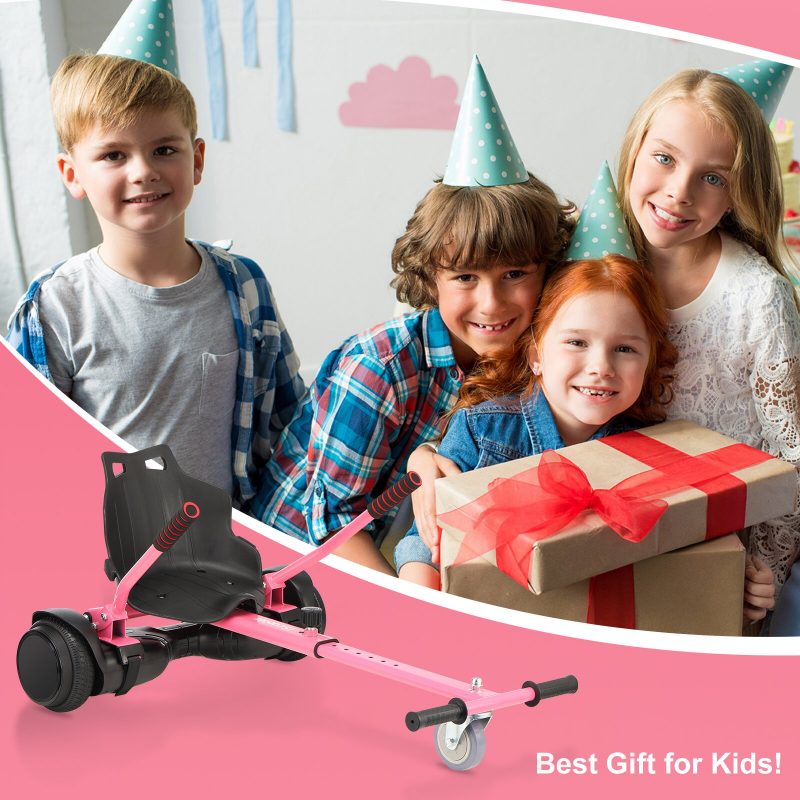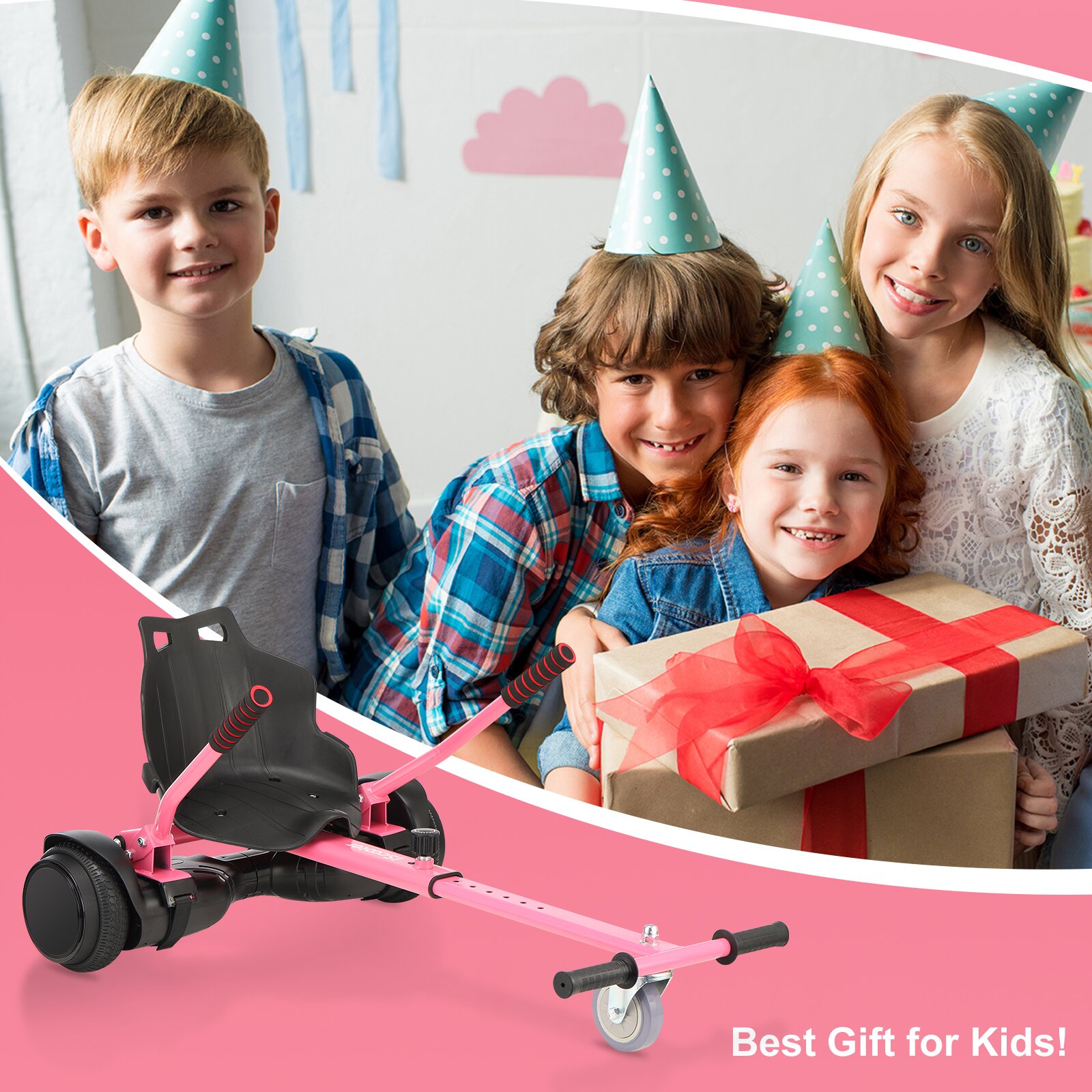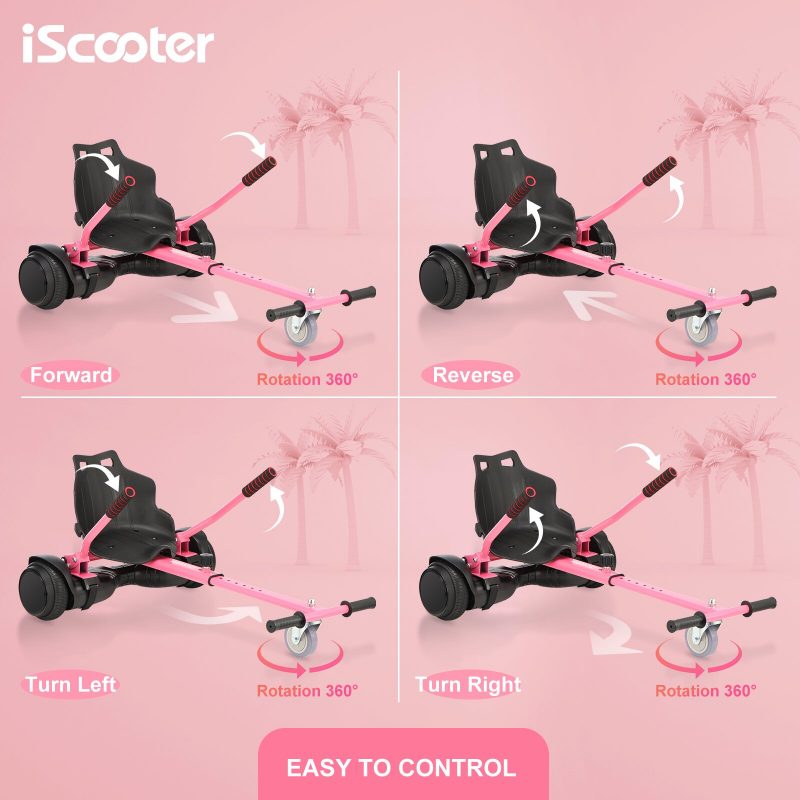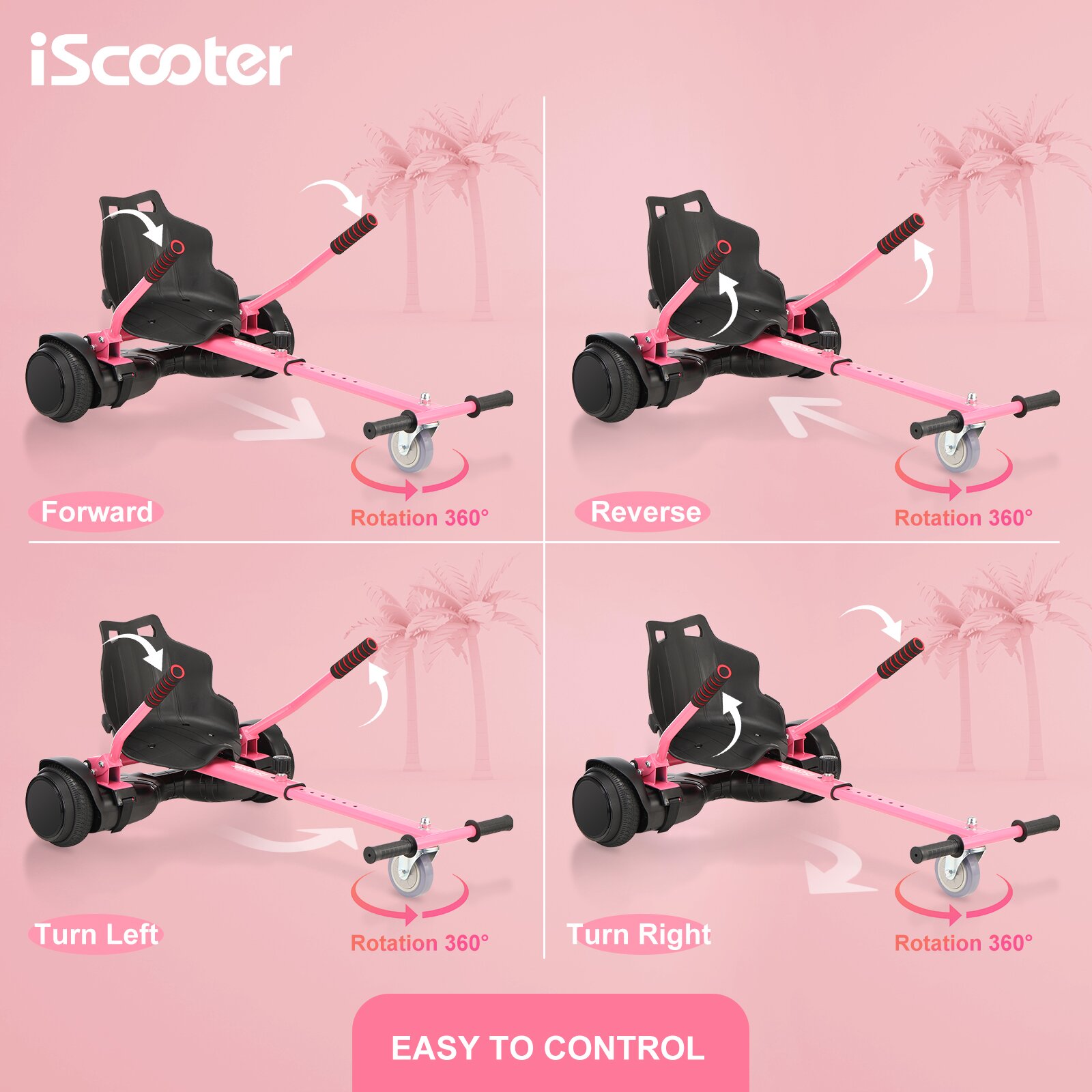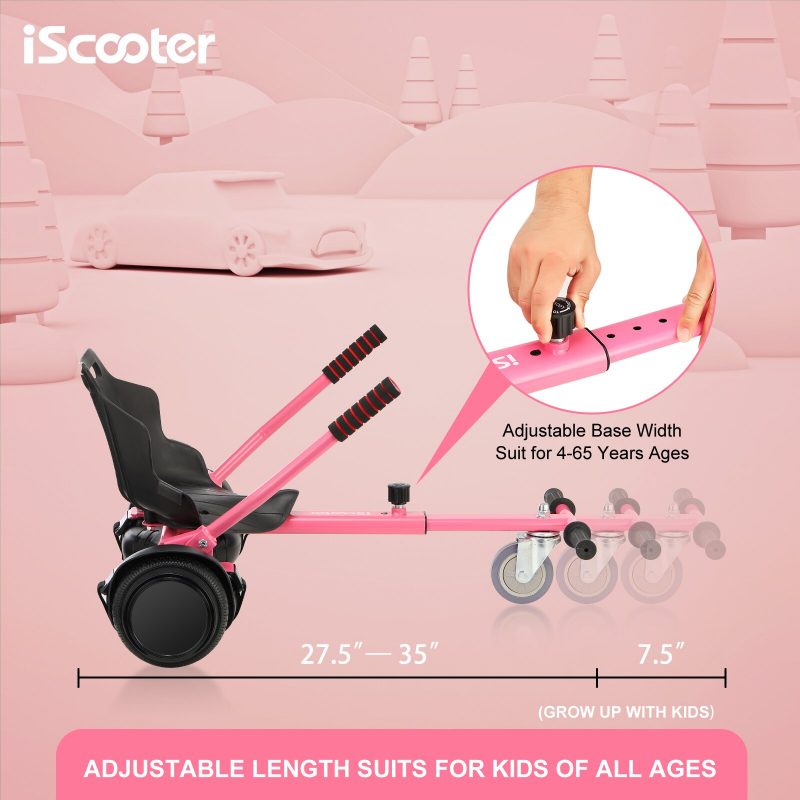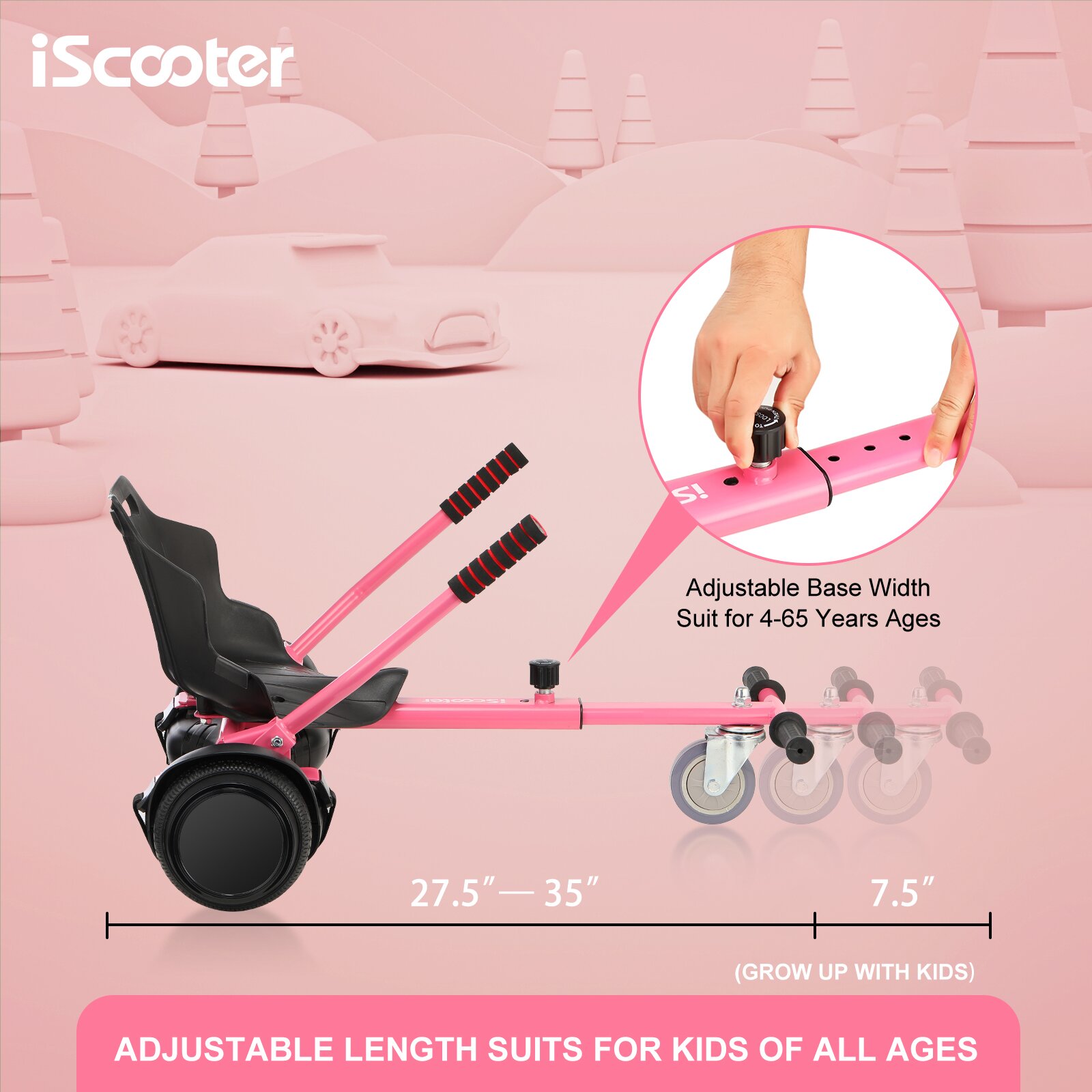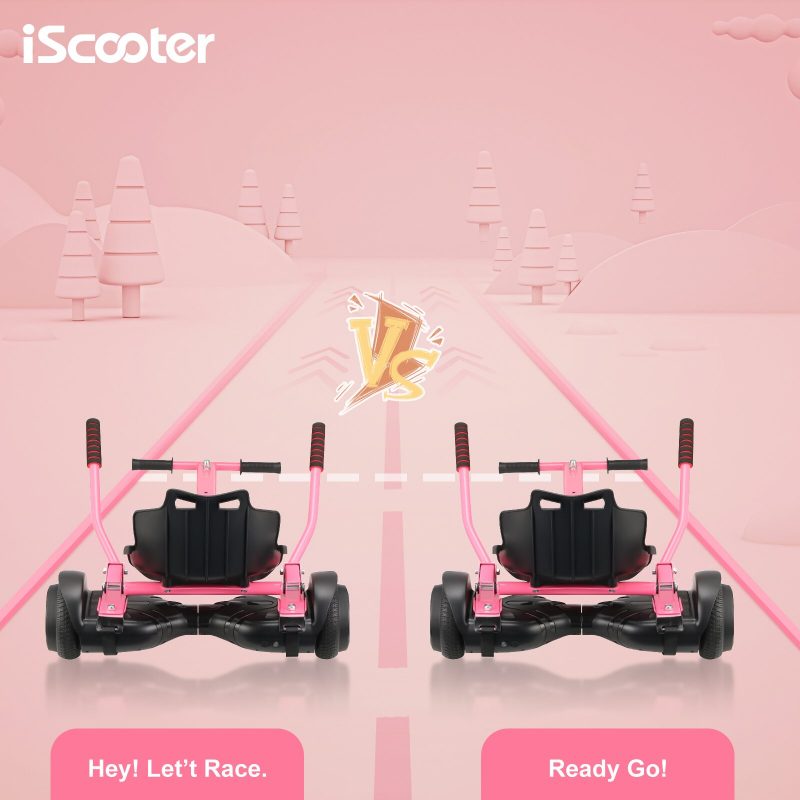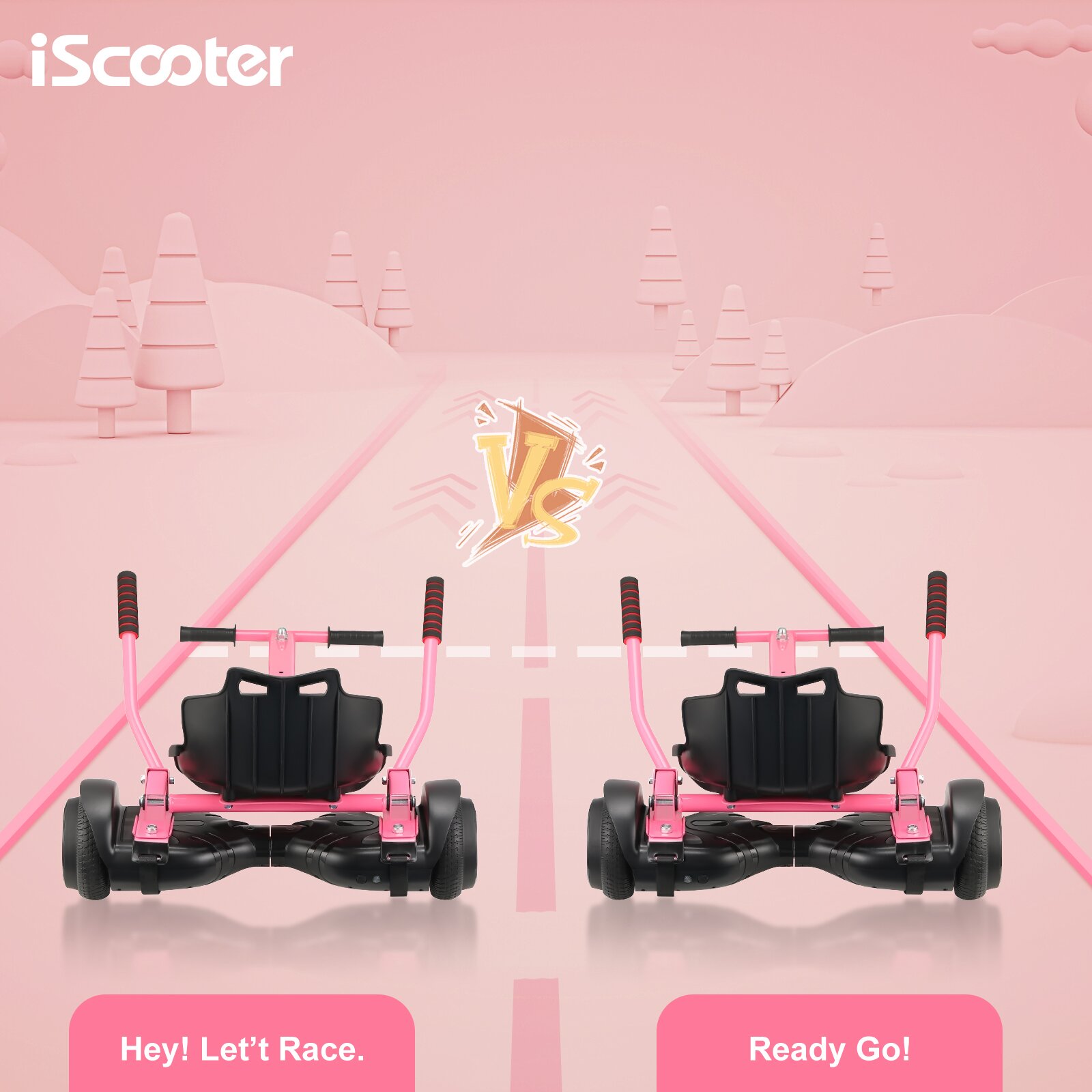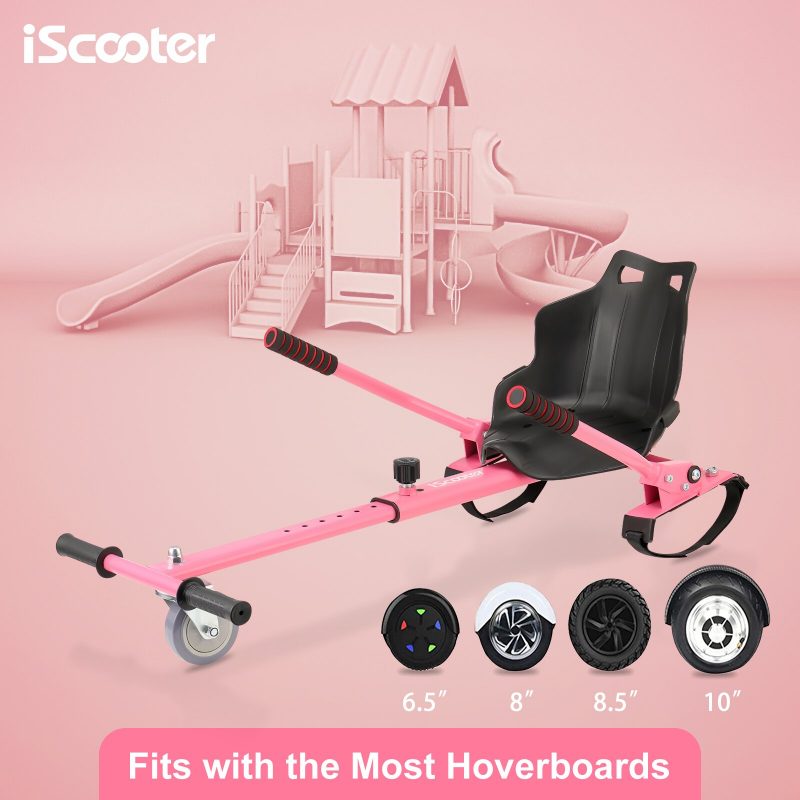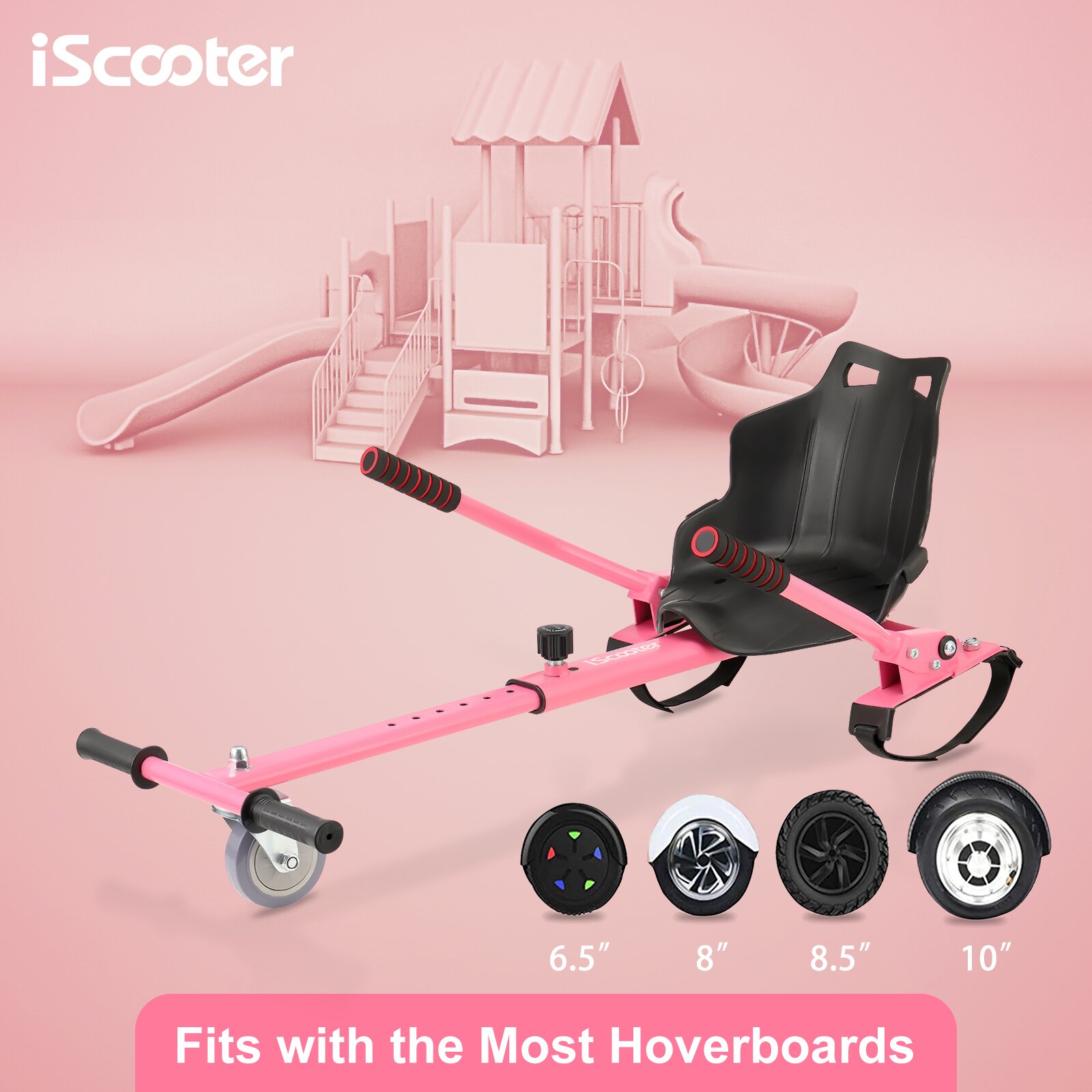 iScooter Q1 Hoverboard Seat Attachment
Bring Fun into Your Way
You may have come across so many who keep on crashing to the ground on these hoverboards and hurt themselves. There's a new way to get there with safety and ease. Having a perfectly comfortable seat. Not only brings you a unique and elegant experience but also offers riders far more control and less injury risk than riding a hoverboard. The hoverboard seat makes the ride even more smooth and safer for the kids.
Compatible with 6.5, 8, 8,5, 10" self-balancing hoverboard (Not Included Hoverboard)

Easy to Install

Maximum Load of 270 LBS

360° Swivel Wheel

Safe to Control

Lightly Built but Robust

Adjustable Length & Grow with your Child

NOT Fit for those hoverboards: Swagtron T6, Mega wheel TW01S-1, and Hover-1 Beast 10inch wheel. Since there is a handle on the middle of those hoverboards, it cannot fit.

Fit All Hoverboards – The most fun hoverboard go kart has come. Turn your hoverboard into a fascinating iScooter go kart, which is suitable for a 6.5" 8" 8.5" 10" hoverboard. There are many options for your hoverboard which can improve your transport or just fun. iScooter is the ultimate hoverboard seat attachment for your ride.

Easy To Install – It's not so complicated to install this hoverboard seat. Almost fully assembled, we made the assembly of this hoverboard seat attachment a real breeze for everyone. Within 10 minutes and you are ready to go.

Smoothest & Most Controllable – A stable hand-operation to steering and a 360° flexible swivel wheel giving you the ultimate control, which gives you full control of your riding experience. Easier than on a hoverboard. You have two hands control handles which you can use for adding speed, for brake, and for a turn. Also, you control your hoverboard direction with footpads. The iScooter hoverboard cart is the smoothest, safest hoverboard attachment for kids.

Adjustable and Comfortable – There is no need for you to constantly buy new self-balancing karts as you age. You can change your hoverboard frame length can go from 27" to 35.5. it can easily use for 4-65 years old. There are 6 additional new and enhanced replacement straps in the karting package, just in case you need it.

Solid & Durable – Benefited from improvement using all new materials, hoverboard go karts feature excellent resistance against bending, ensuring they can handle even the most road conditions. Max load 270 lbs. iScooter poured in the ultra-wide seat and soft, sweatproof sponge handles formula for ultimate comfort.
Shipping & Return