Description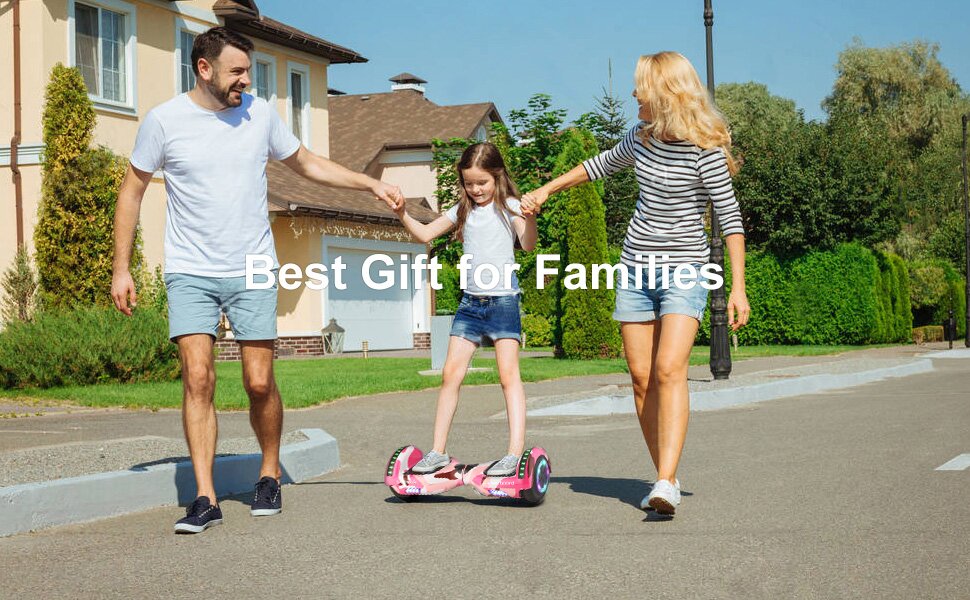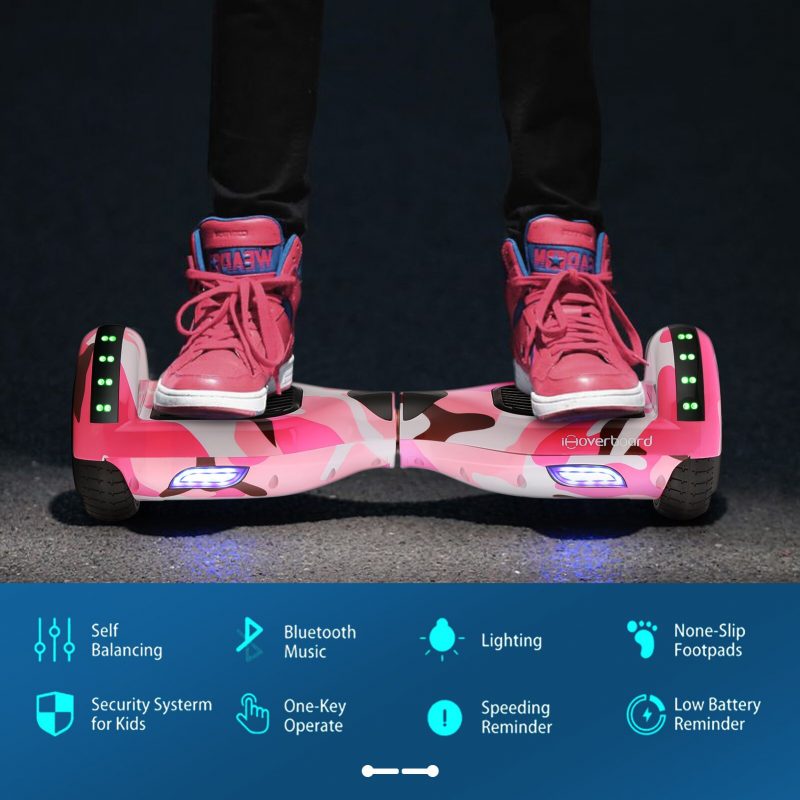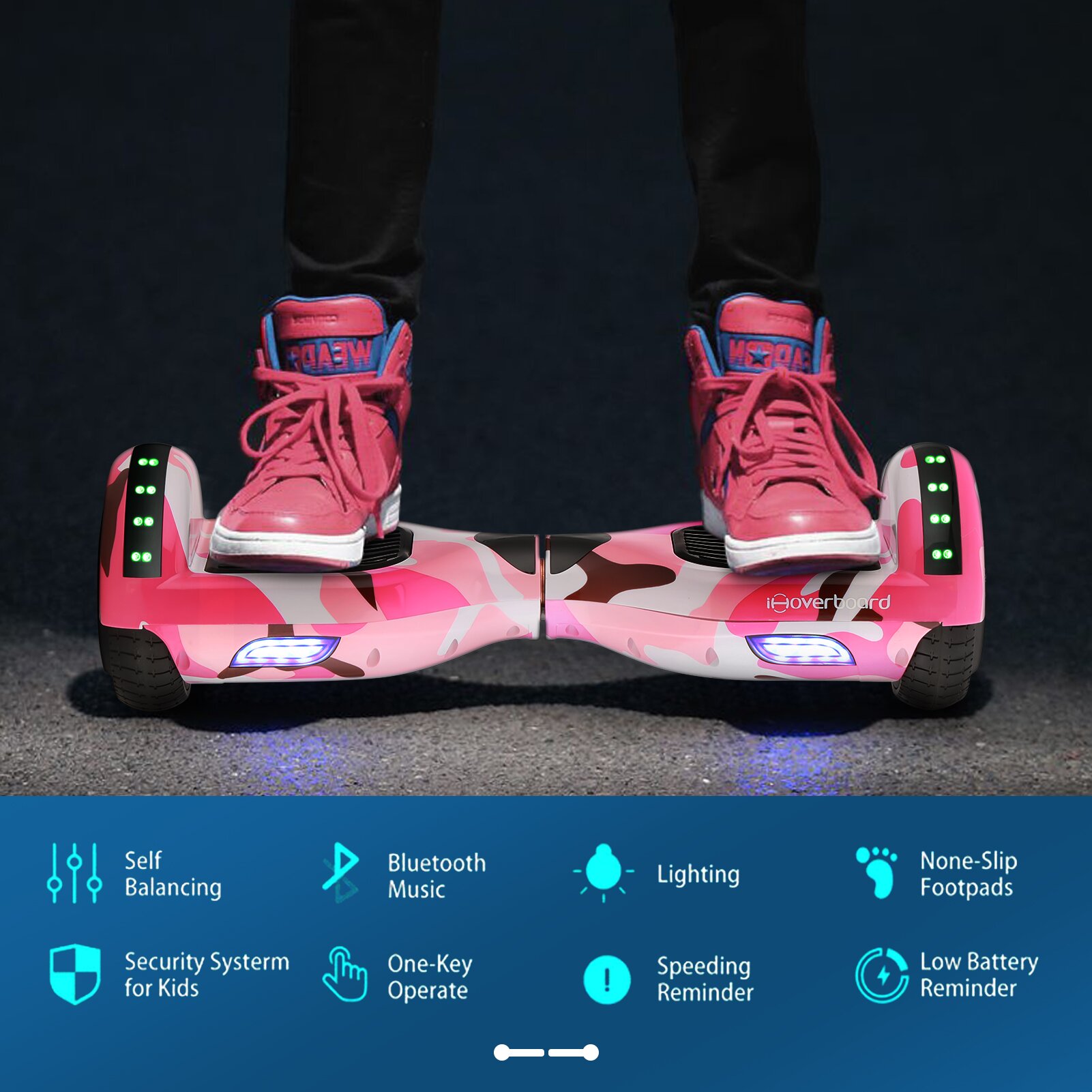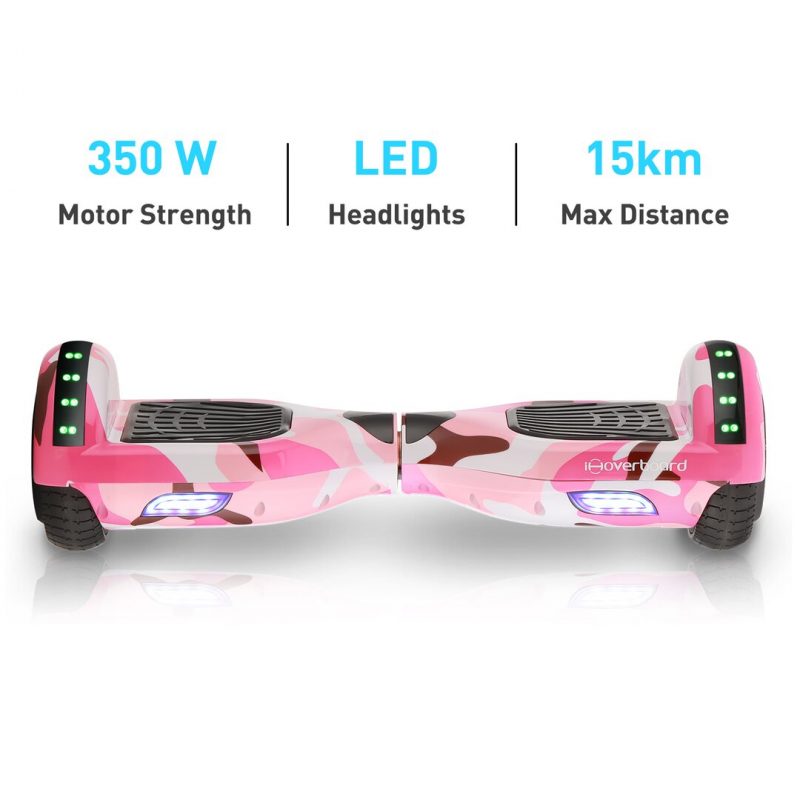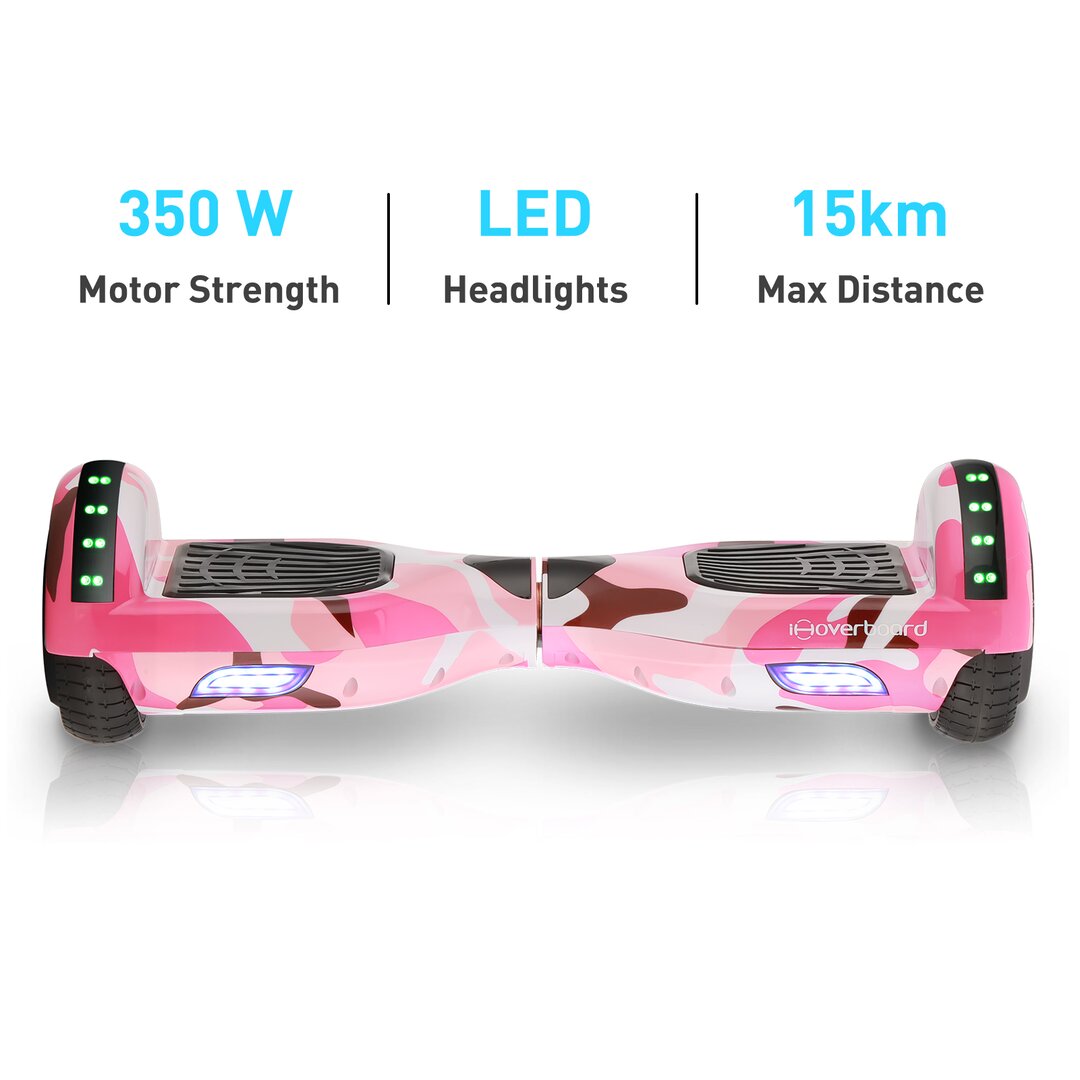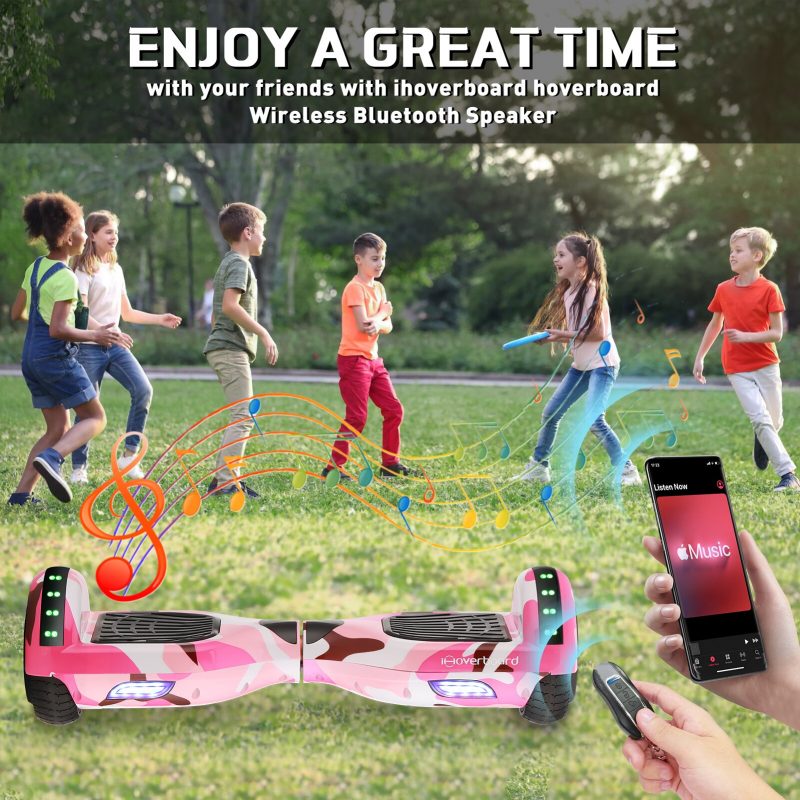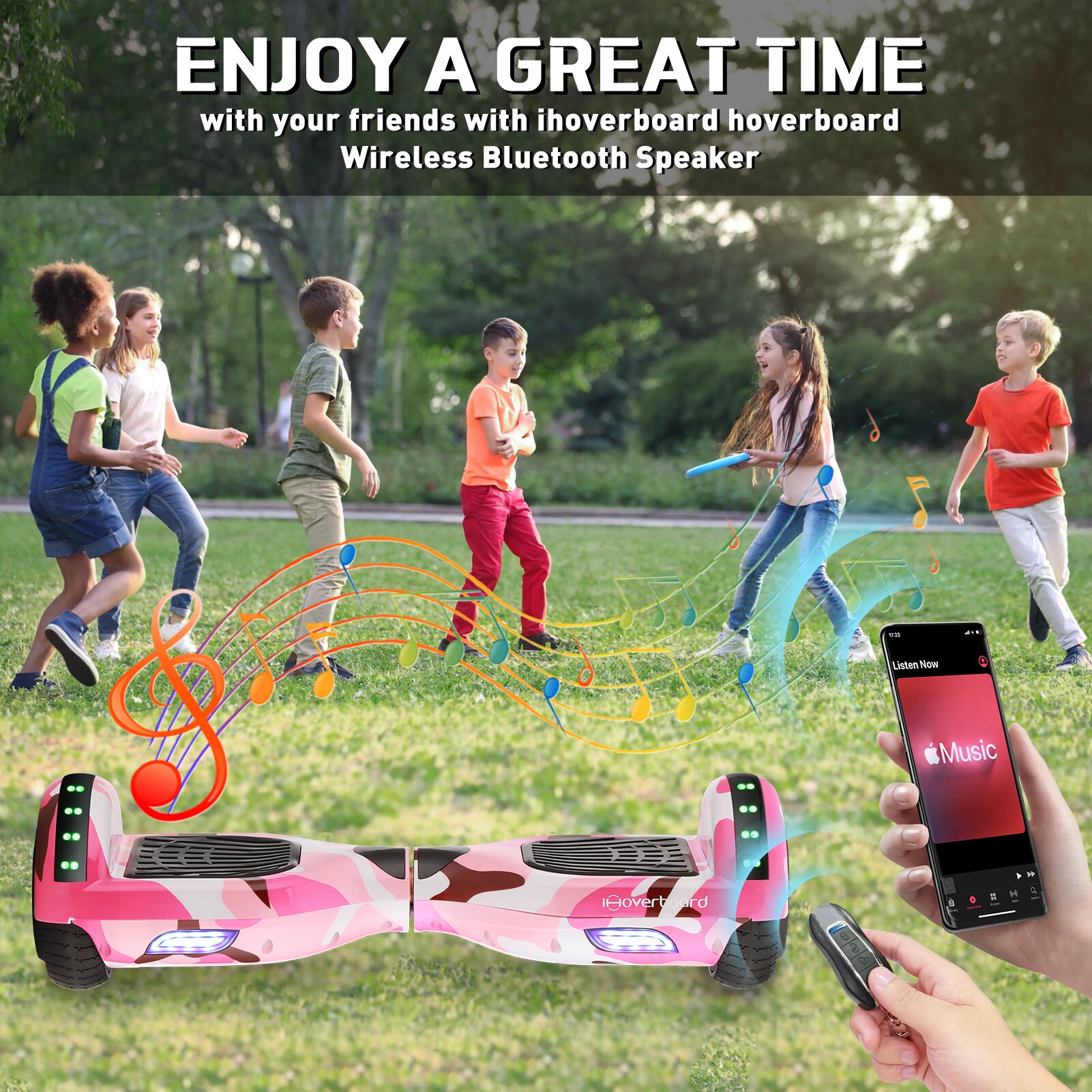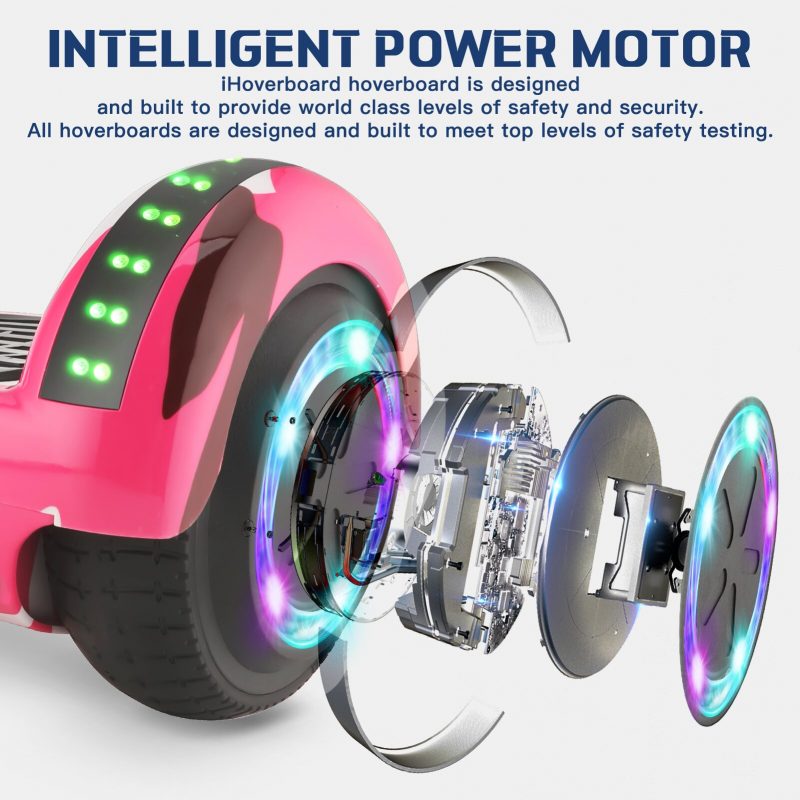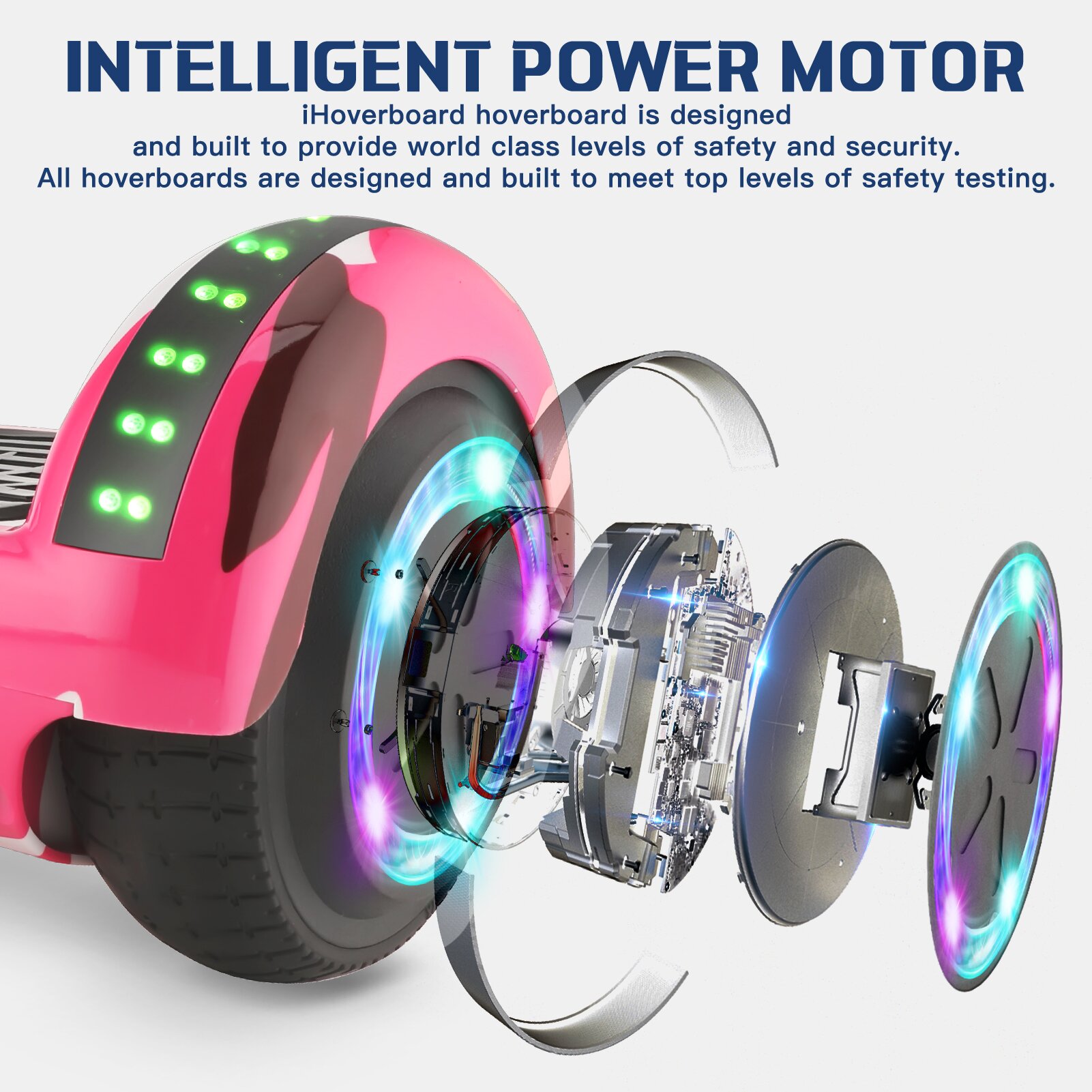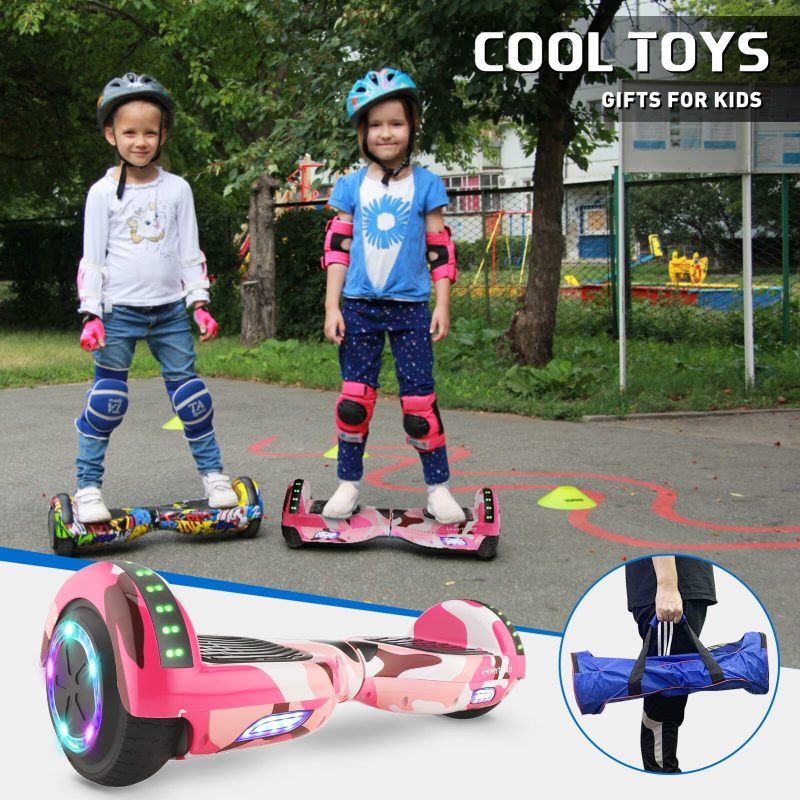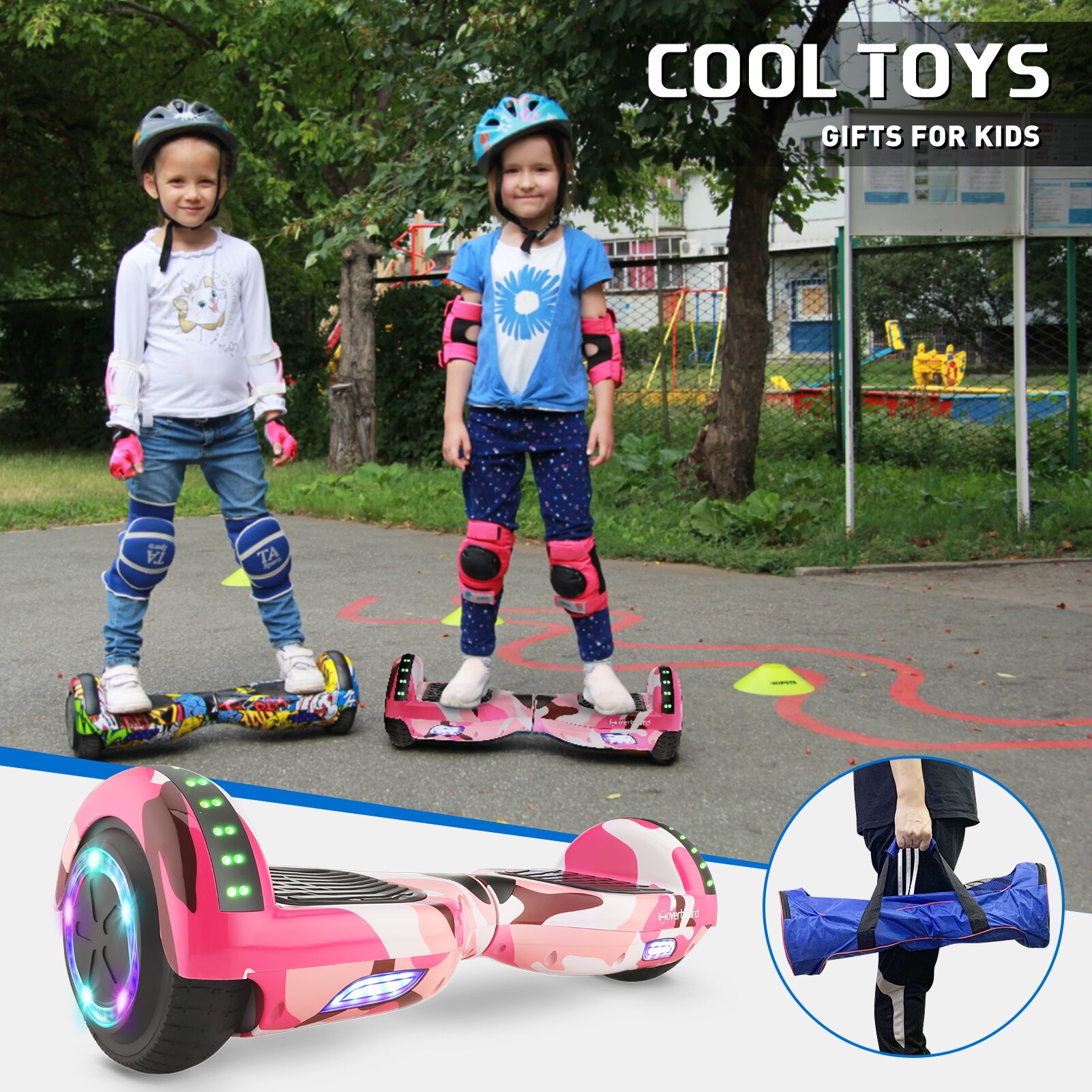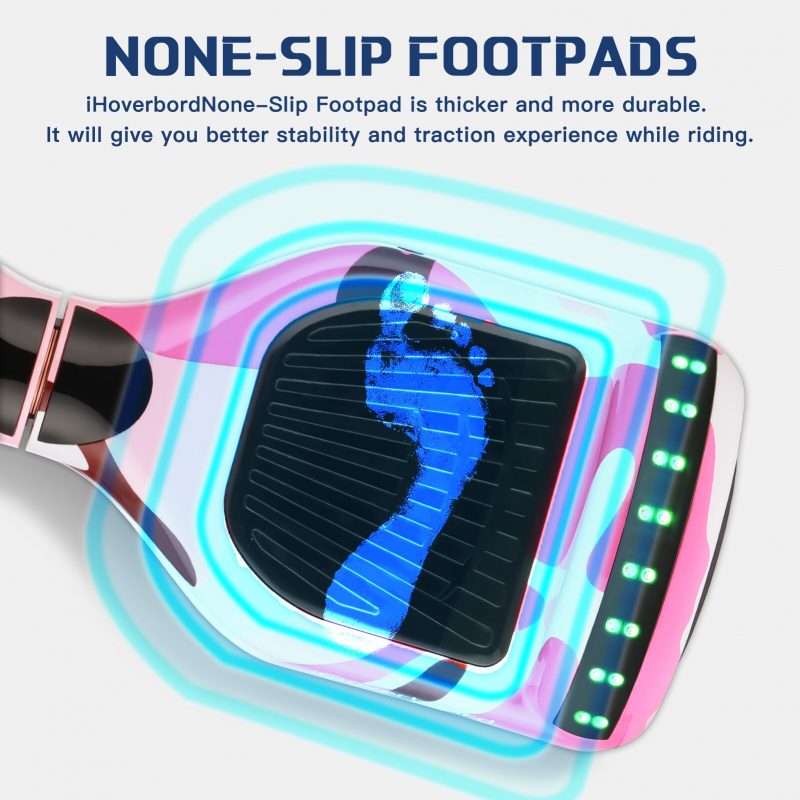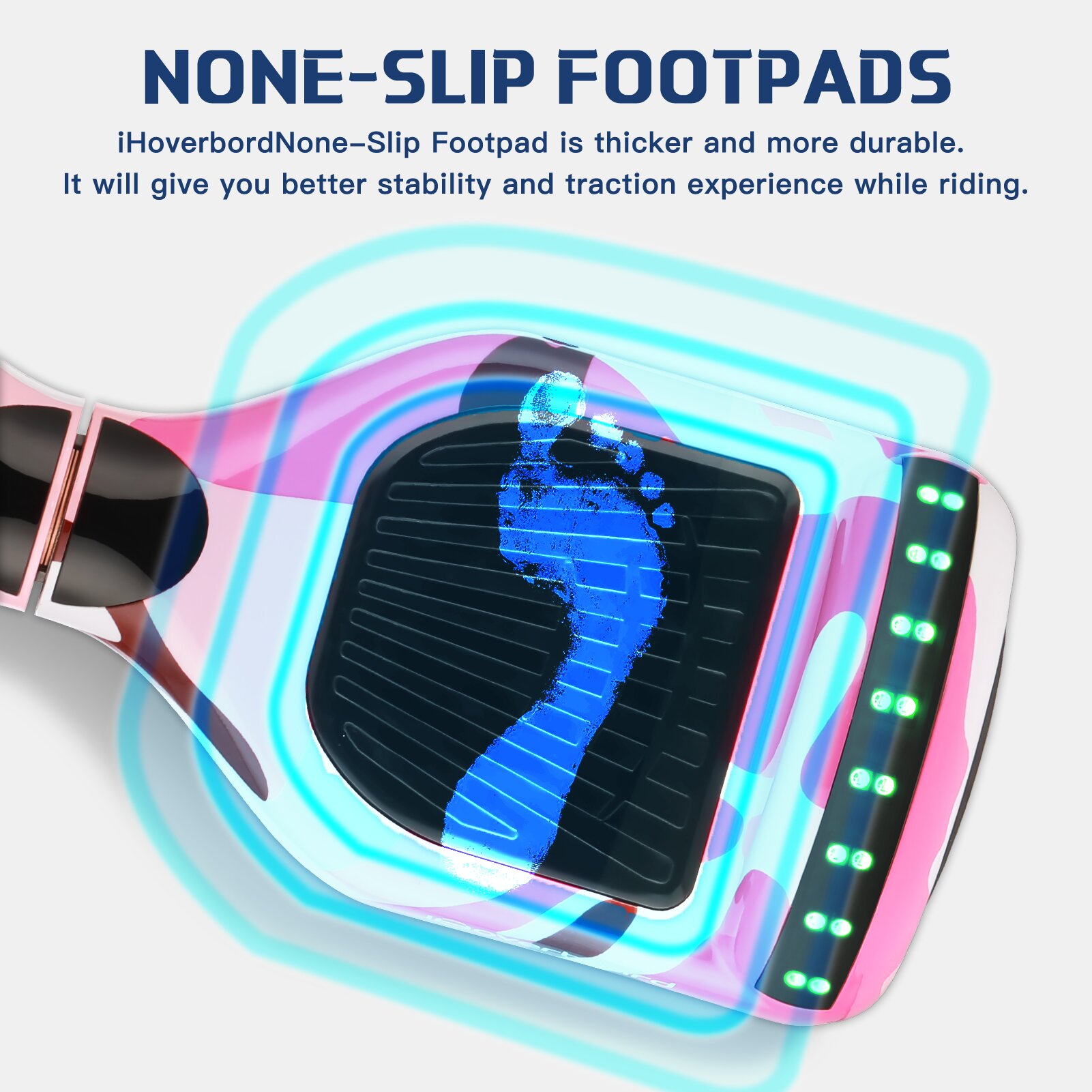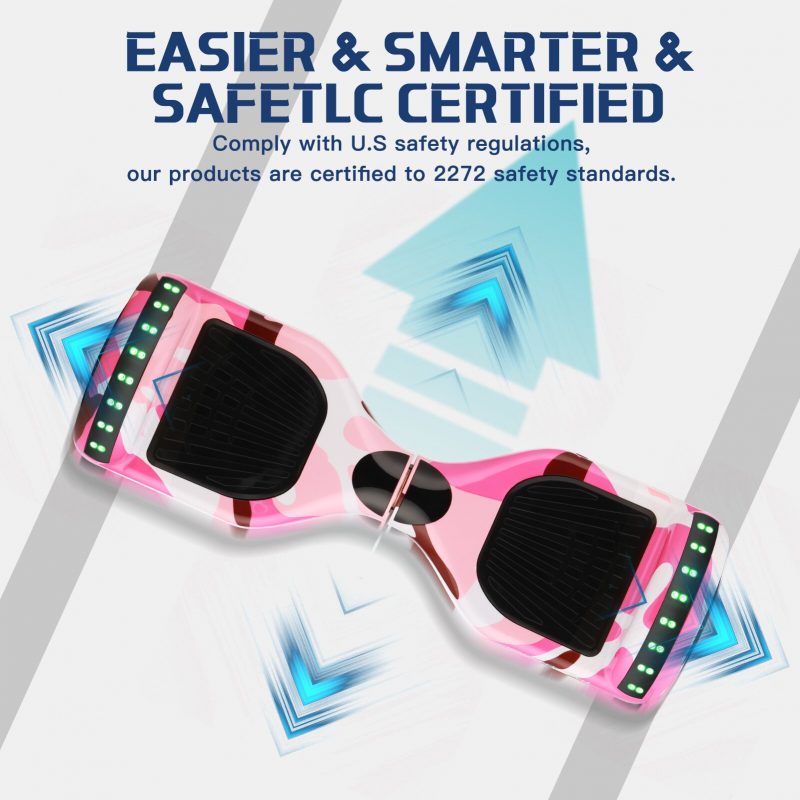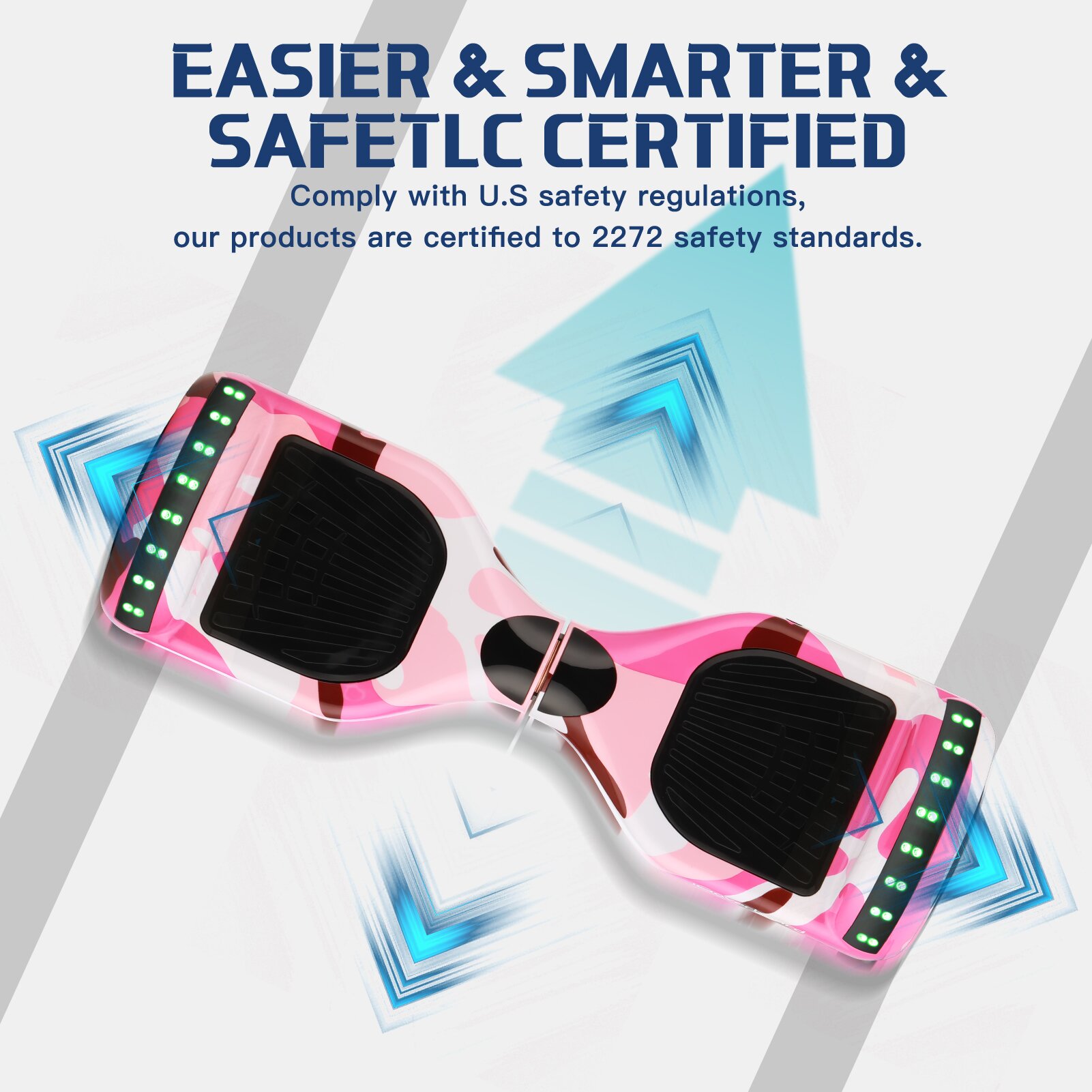 Specifications:
350 Watt Motor Strength & 42V Battery
Max Speed 9 mph(15km/h)
Up to 9 miles(15km) per charge
Max Load 120kg/264.6lbs
2 Hour Charge Time
Max Incline Climb 20°
Work temperature 68°F-86°F
Charging voltage 90-265V
Battery Type: Built-In rechargeable Li-ion
Battery Capacity: 42V, 2.0 Ah with overcharge and discharge protection
hoverboard Size 22.8*7.48*7.48inches
Package Size 24.8*8.86*8.47inches
Tyre size 6.5 Inches
Net Weight 6.5kg/14.3lbs
Gross Weight 8.5kg/18.7lbs
Color: Camouflage Pink
LED lights and modern body style
New Wheel Design
With Bluetooth & remote control
MORE POWER – iHoverboard H1 get their popularity from innovative designs, and reliable quality. Featuring Dual 350 Watt Motors, and a Max Speed of 9 mph (15km/h) the iHoverboard H1 can support up to 264.6lbs.
EXTENDED BATTERY LIFE – The new design of the iHoverboard H1 is extremely energy efficient using a 42V 2.0 AH battery it can ride up to 9 miles(15km) on a single charge.
6.5″ LED WHEELS – The iHoverboard H1 features cool LED lit wheels in the shape of the iHoverboard Logo that light up the night. the 6.5″ size creates a smoother ride and makes the hoverboard easier to control.
A ONE-OF-A-KIND GIFT – This hoverboard isn't just for kids! It can be a thoughtful and unique gift for your friends and family. It's a fun surprise and can carry riders of all sizes up to 120kg/264.6lbs.
SAFE BATTERY ENCLOSURE – The iHoverboard H1 features a new internal design making the battery safer and more reliable than ever. This Hoverboard is UL  Electrical Certified.
Package Included:
1 x Two Wheels Self Balancing Smart Electric Hoverboard
1 x Power Supply Charger
1 x English Hoverboard Manual
1 x Carry bag
*Low battery protection when battery is lower than 10%, it will slow down and finally stopped working.
*Power switch LED works when turned on and keeps twinkling under protection circumstances.
*Voice alert Beeps when turned on and has a low battery capacity.
Note : Please make sure the parcel packing sound when receving, if not, please reject and contact us.